A Robe Dress: Chic on the Runway, Comfort in your Home

https://www.instagram.com/p/BmVbl_fl0Ji/
https://www.instagram.com/p/CAnAzUDIlL5/
It seems like every retailer is offering a version of the robe dress this summer. And that makes a lot of sense. Robe dresses provide chic on the runway and comfort in your home.

A robe dress will make you feel like you fresh, like you just stepped out of the shower. The light fabrics are breezy, relaxed, and what is more, they can make you look very cute.
If you are in a formal setting and need to look professional, pick straight lines and clear cuts.
If you like neutral colors, consider a tan-colored robe dress or a blush striped option. If you are into colors then the romantic pink is just for you! The linen-blend long robe dress was literally created for a hot summer's day, so if you can't beat the heat, it's just asking to be worn.

See Also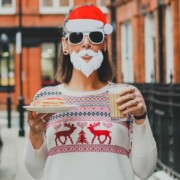 To get an even more relaxed feeling, choose a wrap dress. It hugs your body in a flattering way and a lush floral look will make you both cool and stunning.