Why an Onion Might Be Your Best Fashion Strategy

Vogue previously declared that the 1970s was the decade of "onion dressing." Why did the esteemed fashion publication call it that? It's not too great of a mystery. The answer will make you cry, like an onion might, when you realize how obvious it is: Everything was about layers!
It might seem like the concept of layering has always existed, but as with everything in fashion, it was invented. However, assigning credit is not an easy task.
Yvon Chouinard founded his outdoor-clothing company Patagonia back in 1973. It still exists today and makes 69% of its clothes from recycled materials. In Chouinard's memoir  "Let My People Go Surfing: The Education of a Reluctant Businessman," he suggested that his company was the first to bring the concept of layering to the outdoors community. Others would argue that you need to salute the U.S. military for that.   
The Quartermaster Corps (a branch of the U.S. Army) launched an experimental uniform kit, the M-43, in 1943. It consisted of a woolen undershirt, a long-sleeved flannel shirt, and a sweater. The staple of the kit was a new field jacket, made out of a sturdy, dull olive cotton sateen. Big pockets on the chest and at the hips provided utilitarian value.
Cargo shorts, camouflage, and military styling have since entered everyday life, and the M-43 made layering a civilian go-to. Got that, style sergeant? Sir, yes sir!
Then start layering up.
If you still find the concept overwhelming, you should start with Layering 101. Madeline Fass, a writer for Vogue, says that basic layering starts with basic layers. And a simple turtleneck is a good way to charge into your fashion battle.
There are different, creative ways to succeed at the multi-layered outfit. You could pair that turtleneck with a flowy dress and knitted, oversized cardigan. Or, if you're interested in something a bit more "shirt on shirt," there are various options.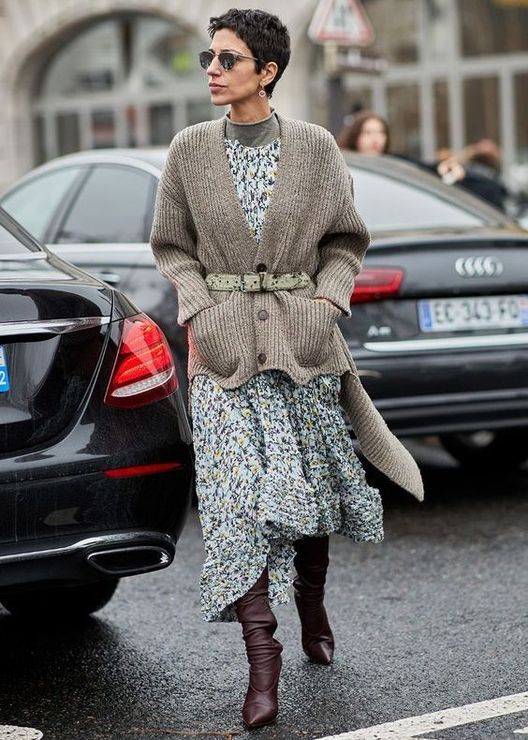 It's never a bad idea to wear black over white shirts, to make the look pop. They should preferably be of a different fabric. So, if you choose a cotton white shirt, wear a black organza blouse on top.
If you want to try out this onion style but you're working within a budget that makes you cry, you can get a white lapel collar shirt from Zara that retails for $39.90 and pair it with a black sheer organza shirt, which you can get for $49.90. Still not super cheap but it's an easy enough outfit for capturing this effect.

Neutral colors are in vogue this season so we can finally layer our favorite capsule staples in one outfit. Try a simple white shirt over a black turtleneck and then match that with nude high-waist pants and a grey coat. You'll look like a bulb of chic style!