Why Bermuda Shorts Should Get Lost in the Bermuda Triangle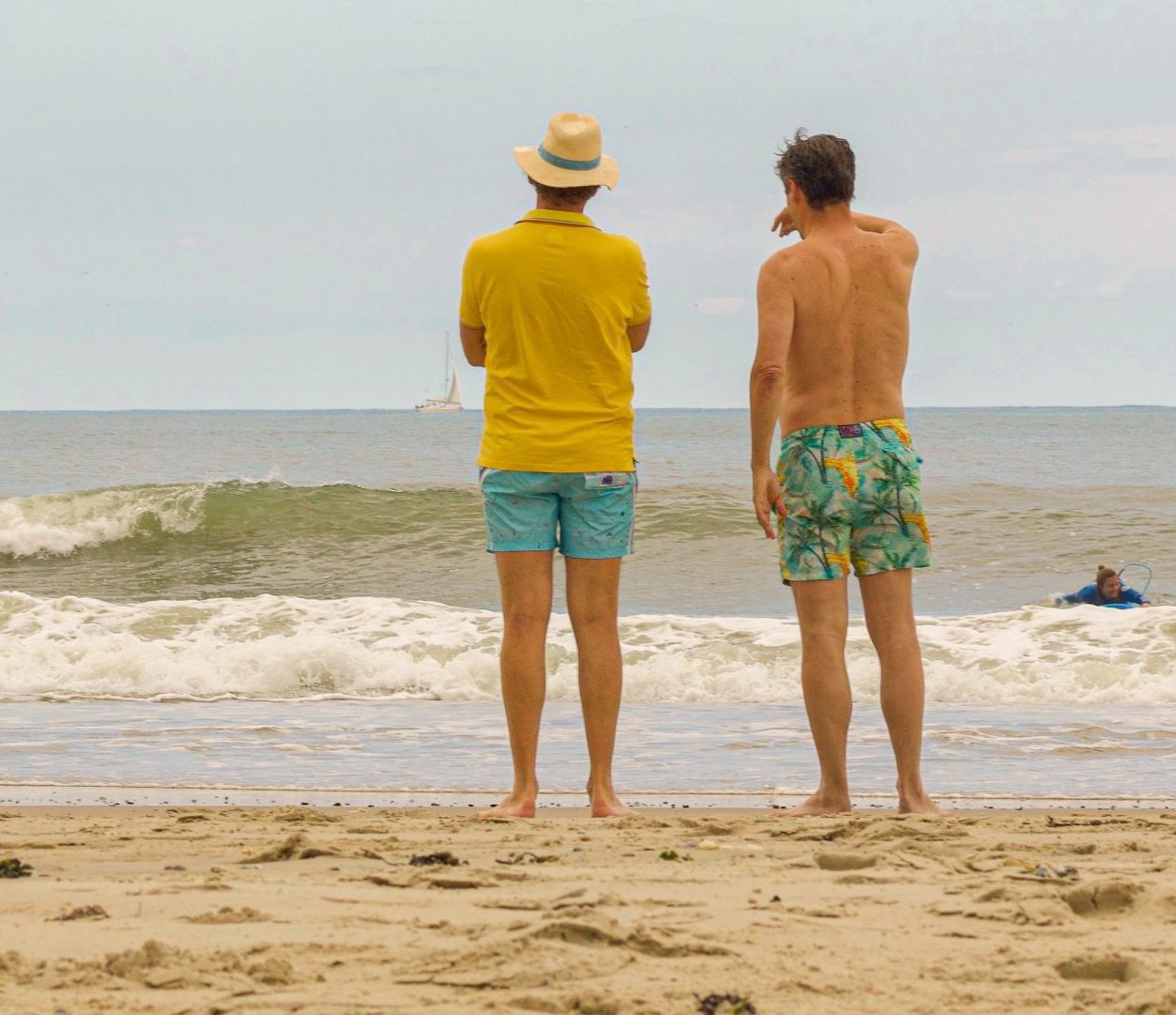 We have all heard legends and mysteries about the Bermuda Triangle. Curiously enough, there are also myths about Bermuda shorts!
According to a popular version of the story, this style of shorts was first introduced to Bermuda in the early 1900s, by members of the British military. British imperialism had spread around the globe, including to countries with a level of heat that wasn't familiar or comfortable to the soldiers. So the British had to come up with a whole new uniform. Thus, the Royal Navy received their special tropical attire: white shorts and long white stockings.
Soon enough, the style was widely copied. By the 1920s, even locals in Bermuda started chopping off their pants just above the knees to stay cool. (In Bermuda shorts, the hem can be cuffed or uncuffed.)
Not everybody accepts that version.
Bermudians tend to believe that a local man named Nathanial Coxon deserves credit for the creation of the very first pair of Bermuda shorts. Coxon allegedly owned the only tea shop on the island. With the British military came a high demand for tea! Good for business? Sure, but it turned his tea room into a hell's kitchen. Just imagine all those steaming pots of tea… Mind you, this is Bermuda, famous for its subtropical climate that can be uncomfortably hot and super humid already.
The story goes that Coxon's employees complained about their boiling work environment (not like there was any AC or good labor law regulation back then…) and they needed a solution. Their previous uniforms consisted of a smart navy blue blazer and khaki pants. Coxon was a creative businessman (or a cheapskate, judge the character for yourself) and he did not want to waste money on a new uniform for his staff. The very cocky Coxon took their khaki pants and cut them just above the knee.
Whether or not it really happened that way, Bermudians treated the newly introduced style like a religion.
Many conservative gentlemen were highly disturbed about how short men's shorts were becoming. So, they had no other choice but to pass a law. And when there is a law, there is a need for law enforcement. It resulted in patrolling policemen, armed with tape measures and warning tickets. They were on the lookout for men showing too much leg!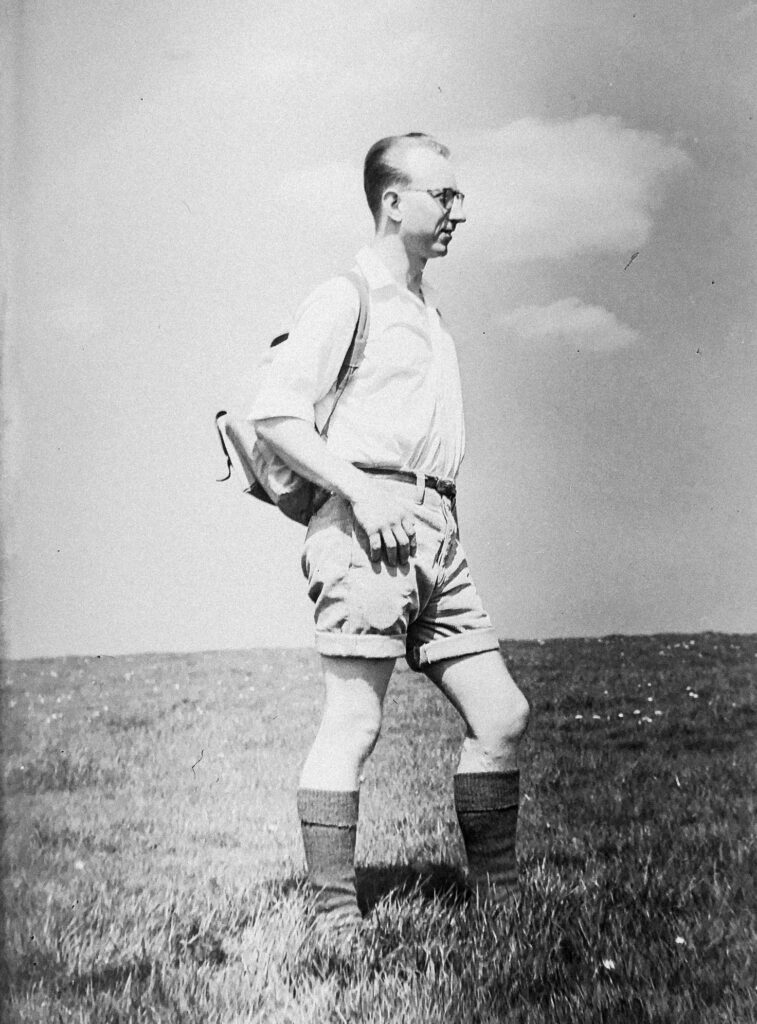 According to The New York Times archives: "Officially, shorts could be no more than 6 inches above the knee, while 2 to 4 was preferable." There were also unwritten rules that every respected individual had to follow. You could wear Bermuda shorts neither in hotel dining rooms after 6 p.m. nor in churches on Sunday mornings.
The rules are not as strict nowadays. As found on Bermuda Online, a regularly updated website that provides information about the island, the best quality Bermuda shorts have a three-inch hem. To be business-appropriate (and not look like the Beach Bum), these shorts are ideally accompanied by Bermuda hose (a.k.a. knee-length socks), plus a white or blue Oxford shirt. The distinctive feature of Oxford shirts is a button-down collar. Alternatively, you can pick any other appropriate short sleeve shirt.
Once you have your shorts and the right shirt ready, get a conservative tie and a single or double-breasted navy blue blazer. You could also swap it for a linen jacket if you want something a bit more breezy. But remember that linen wrinkles easily, so you won't look very preppy while wearing it. If you wonder about shoes, you need to get loafers with tassels in black or brown, depending on the color of your shorts.
True Bermuda shorts are not to be confused with "clam diggers" (close-fitting women's casual pants hemmed at mid-calf) or "capri pants" (calf-length tapered pants, usually worn by women and girls). Cargo shorts may be a similar length but are typically baggy. A distinctive feature of Bermuda shorts is that they are tailored and are meant to fit nicely. And it seems like designers are on the hunt for Bermuda shorts. They've been spotted in the 2019 collections at Chanel, Prada, Rosie Assoulin, Simone Rocha, to mention a few.
So there you have it… some dubious history that may or may not be true. Either way, people still love this style. Also, I follow a guy named Nathaniel Coxon the Third on Insta, and he posts tons of photos of himself wearing his grandfather's employees' old shorts. You can tell that they still smell like history, musty hundred-year-old sweat, and imperialism.
Personally, I'm not a fan of these shorts. I'm already a little on the short side and I don't think that they're flattering to me.
In my opinion, Bermuda shorts should get lost in the Bermuda Triangle!