Zara's Parent Company Reported a Quarterly Loss for the First Time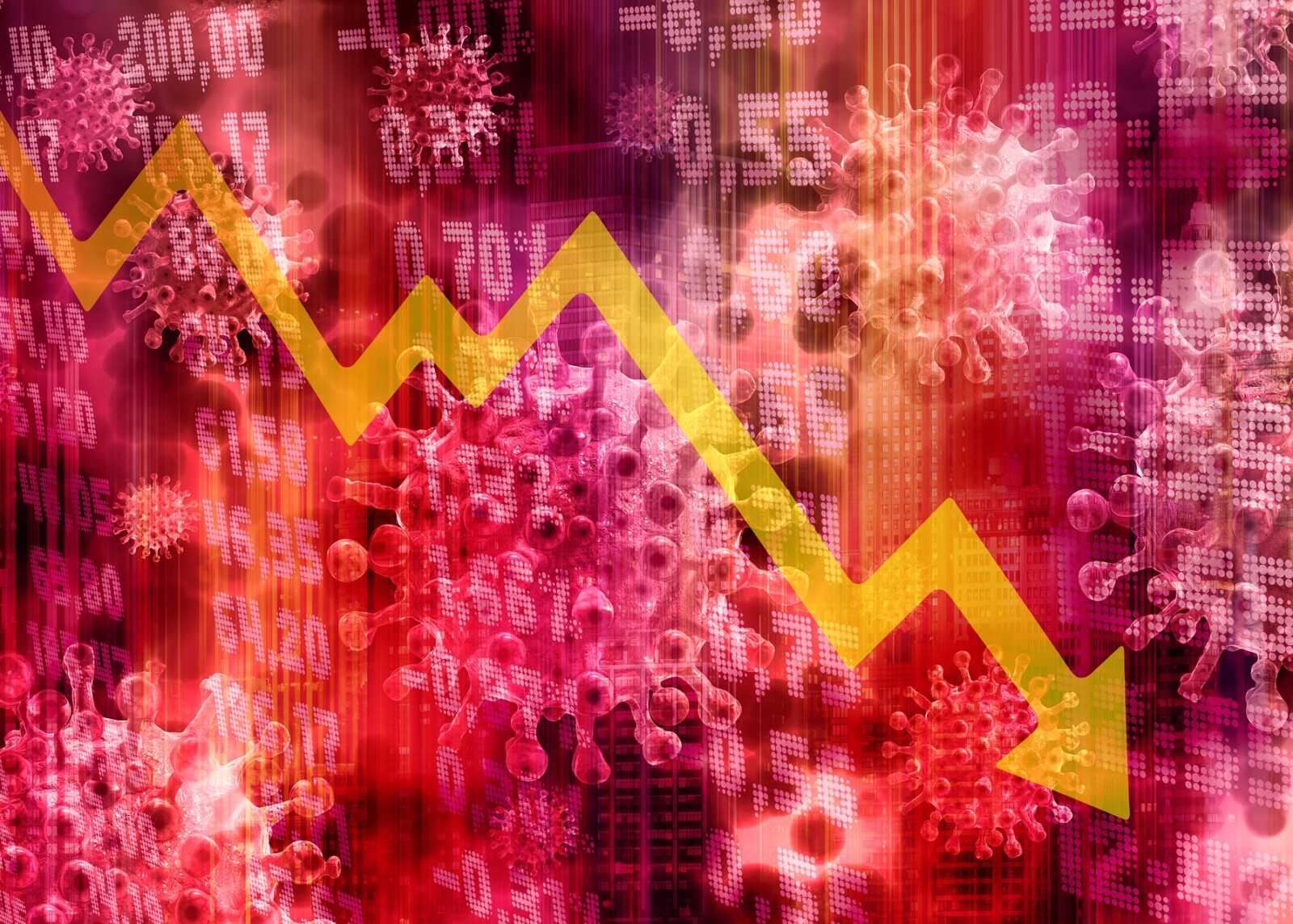 There's a row of fashion retailers in my neighborhood. At the end of March, workers appeared with plywood and began to board up the windows. Zara, one of my favorite go-to spots for affordable, stylish, and colorful looks, was among the stores being shuttered.
Maybe that helped some shopaholics to save money and find healthier ways to relax and unwind. People had to brace for the pandemic, and they were denied the option of shopping in their usual ways. There's some data to back that up. The U.S. Bureau of Economic Analysis reported that the personal savings rate hit a historic 33% in April.
All those savings, and then the massive loss of jobs, meant tremendous losses for fashion companies.
Inditex, a parent company that owns brands like Zara, Bershka, Massimo Dutti and Pull & Bear, was not immune to COVID-19 and its severe economic consequences. As reported by Bloomberg, the company underwent its first quarterly loss on record since it went public two decades ago!
The retailer reported a 409 million-euro loss for the three months through April when they had to close most of their stores because of quarantine measures and lockdowns imposed in many countries the month prior. It amounted to closures of about 6,000 stores in April. So it came as no surprise that their sales dropped 51% in May and 34% in the first days of June.
Like many other giant companies, Inditex has decided to permanently close up to 1,200 stores. This will be happening gradually by 2021.
Those of us who like going to fashion stores, whether it's to spend or just windowshop, try on clothes, and dream of a bigger budget, often do so with a coffee in hand. Or we do it with friends, and take a coffee break during the excursion, to reflect on what to buy, or express buyer's remorse over what we just bought but shouldn't have. So here's another piece of disappointing news: Starbucks has announced that they are closing hundreds of stores throughout the US and Canada. In Canada, 17% of Starbucks stores locations will be shut down for good because of the economic plunge. Double disaster for coffee obsessed fashionistas! But if you're the type of person who rolls your eyes at mermaid cups used as status symbols, I guess this is good news since you'll see a lot less of them. Unless you liked rolling your eyes?
It seems like Inditex is trying to find its own vaccine that will help the business to be more resilient to global calamities. The group has an intention to close the smaller stores and open larger, more modern locations with a strong digital component.
It seems like some companies have learned a hard lesson during the pandemic: whether we want it or not, the future is digital and maybe even mobile-first. Even though Inditex lost money last quarter, their e-commerce almost doubled in April!
The fashion industry just might recover and find a path forward. Retail sales started to climb back up in May.
Naroff Economics, a strategic economic consulting firm, captured the situation succinctly in a blogpost:
"The economy shut down in March and April, so when it started to reopen, it was expected that all the indicators would rebound sharply. Well, just as we had historic declines in the previous month, we now have historic increases. Retail sales soared in May, led by a rebound in vehicle purchases and demand for clothing. The clothing number is a clear example of the volatility of the data. In April, clothing purchases largely disappeared. The level was less than one-third the lowest on record, which dates back to 1992. May was up 188% from April's historic low. That looks amazing, but it is still down 63% from the February 2020 number. So be cautious in thinking that happy days are here again."
As retail stores start to open up, we need to stay open minded and judge for ourselves if shopping in-store makes sense.
As I've written previously here on Littlepinktop.com, fashion isn't especially relevant right now but it still brings joy to a lot of people and employs a lot of people. Some fashion leaders found ways to help with the pandemic by donating money and shifting their production to personal protective equipment (PPE). Now, all kinds of businesses are taking a second look at the ways they may have contributed to racial inequity. The fashion industry is going through big changes, along with the rest of the world. Inditex had a big setback, but with any luck, brands like Zara will adapt and come out of this better than before.