Deal or Disaster: Affordable Knits

https://www.instagram.com/p/CGyIMrFHvg2/
Fall is here… No, not the fall of civilization, geez. Although, 2020 might feel that way… I meant the season, fall, autumn, a time of the year when we have to start layering up to keep ourselves warm. If you have a cuddle buddy, good for you. But for all the lonely souls out there, "onion dressing" might be your strategy for the next little bit.
I like this season. What can be better than a snuggly sweater, a cup of warm tea, your favorite book, and some peace and quiet, especially on a rainy day? Are you in the mood for reading or shopping? Last weekend, I ventured out for a walk though just to check out all the fallen leaves, which were amazingly colorful (even as I was wearing black).
In this week's "Deal or Disaster" post, I found adorable knits for you that will help you to cuddle up but will look sharp on you, too. Today, we'll look into more affordable yet stylish choices from Zara, Mango, and Pretty Little Thing.
Cable knit, ribbed knit, jacquard knit, you name it! Knits are in high demand this season. If you want something warm, snuggly, functional and beautiful, check out this delightful Mango sweater. Its delicate grape-like details are so cute, they are just like member berries (South Park reference), conjuring up nostalgic and positive feelings even as society seems to disintegrate around you.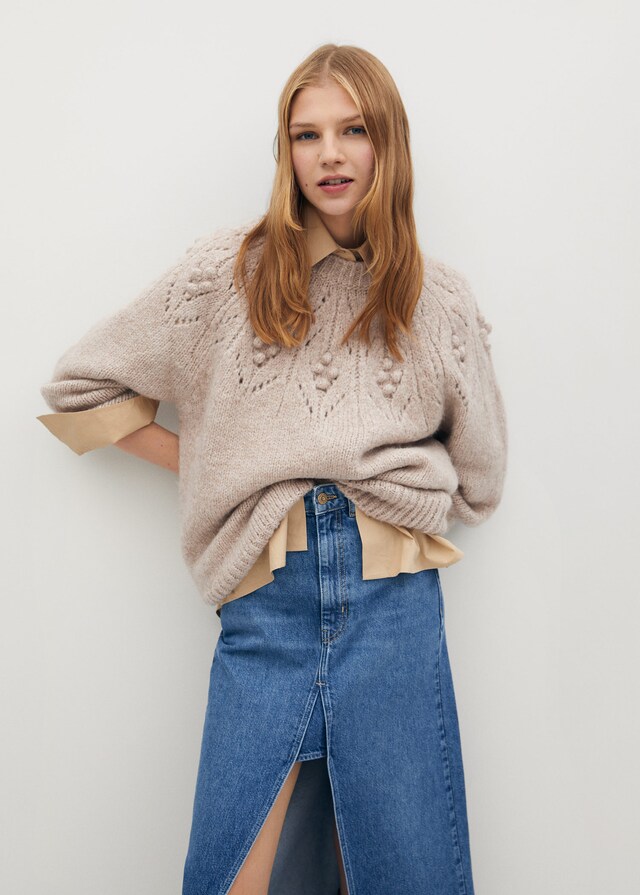 Zara carries a cute cable-knit sweater with jacquard details. Even though some of you may think that it looks like a Weasley look (Harry Potter fans will understand this reference), I think it has a charm to it (pun intended) and feels rather homely but stylish at the same time.
This simple yet elegant sweater from Mango is soft-hued yet sexy and comfy.
I also like this camel sweater dress with padded shoulders (1990's fashion best practices are coming back). Pair it with chunky combat boots for a grunge look or over the knee boots to create an extra impression.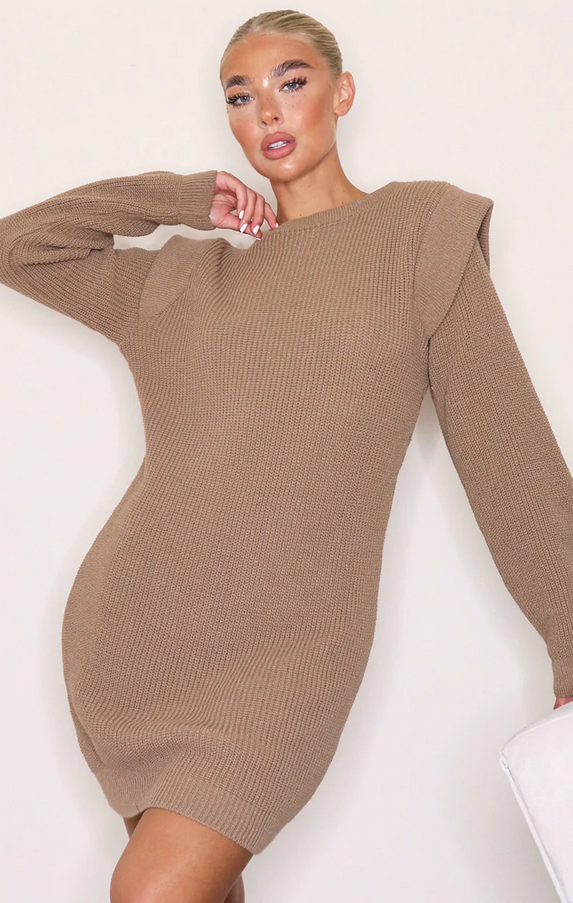 Just in case you are on a more conservative side, go with timeless options — black. Zara's black cable knit turtleneck will definitely keep you warm. It's also such a versatile piece of attire that can be styled with almost anything.
You will achieve a relaxed but neat look with Mango's thick knit sweater. The dropped shoulders create a slightly romantic ambience while its ring zipper puller is a nice touch that makes the sweater look care-free. Its high-neck zip will keep you bundled up without any need for a scarf.
Do you need something even more functional? LittlePinkTop discovered this knit cardigan gem. Six symmetric golden buttons make this dark blue cardigan really pop. It's a functional piece that can be styled in numerous creative and traditional ways.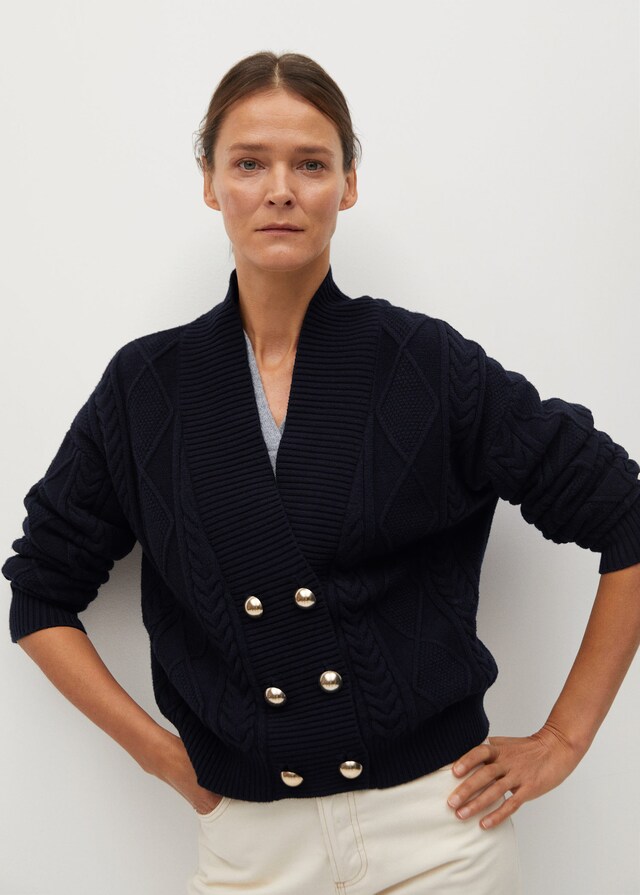 If you need more color in your life, add it with purple, patel pink and read sweaters.
I can go on and on about all the fascinating knits and their enticing appeal. But the format of these posts forces me to warn you about a "fashion disaster."
I'm not a fan of the ways that these sweaters are sometimes paired with shorts/bottoms.
See below: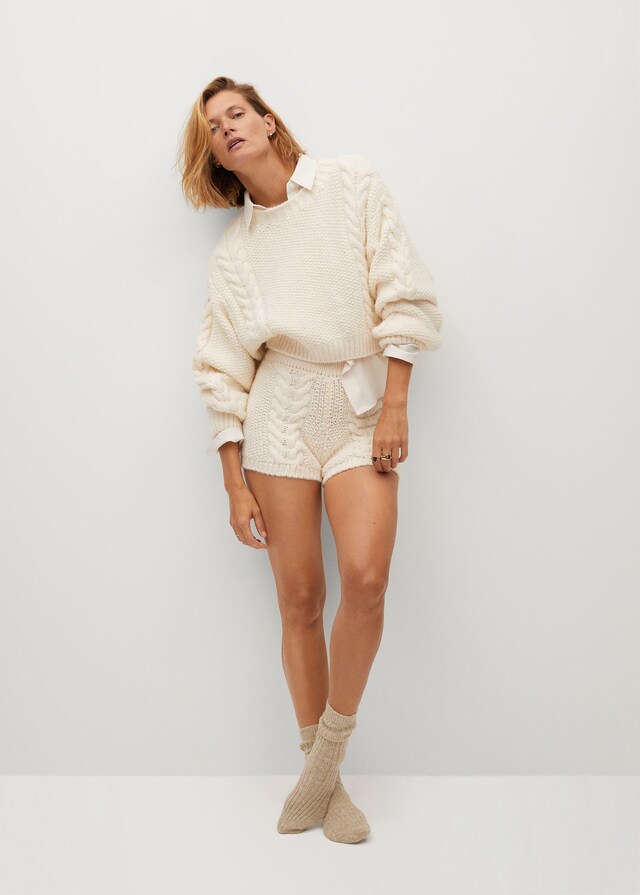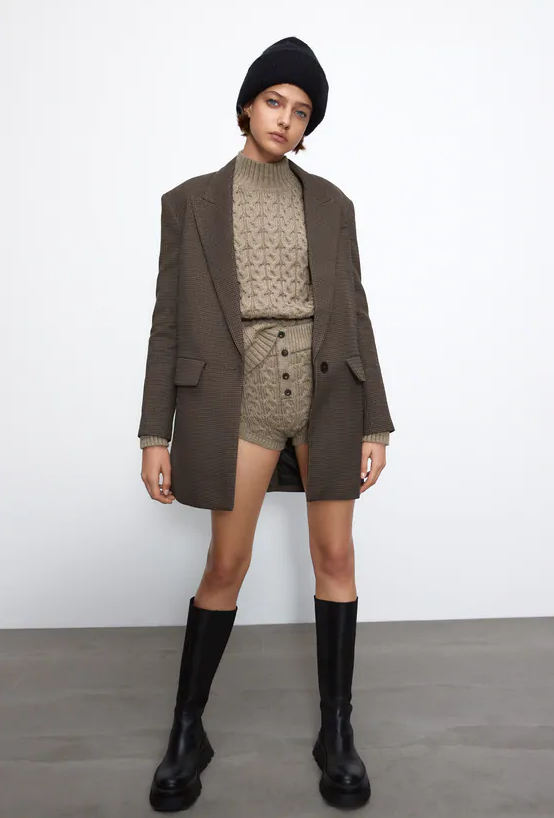 Indoors is the only safe space to wear this atrocity. And besides, do you think your boyfriend or partner will find it sexy? It would look like you stole it from your granny's naughty treasure chest. I need to watch Netflix or HBO now to help me forget the image of knitted panties.
Stay warm, stay safe, stay tuned, and see you here next week for more fashion deals and disasters!