Deal or Disaster: Nordstrom Skirts on Sale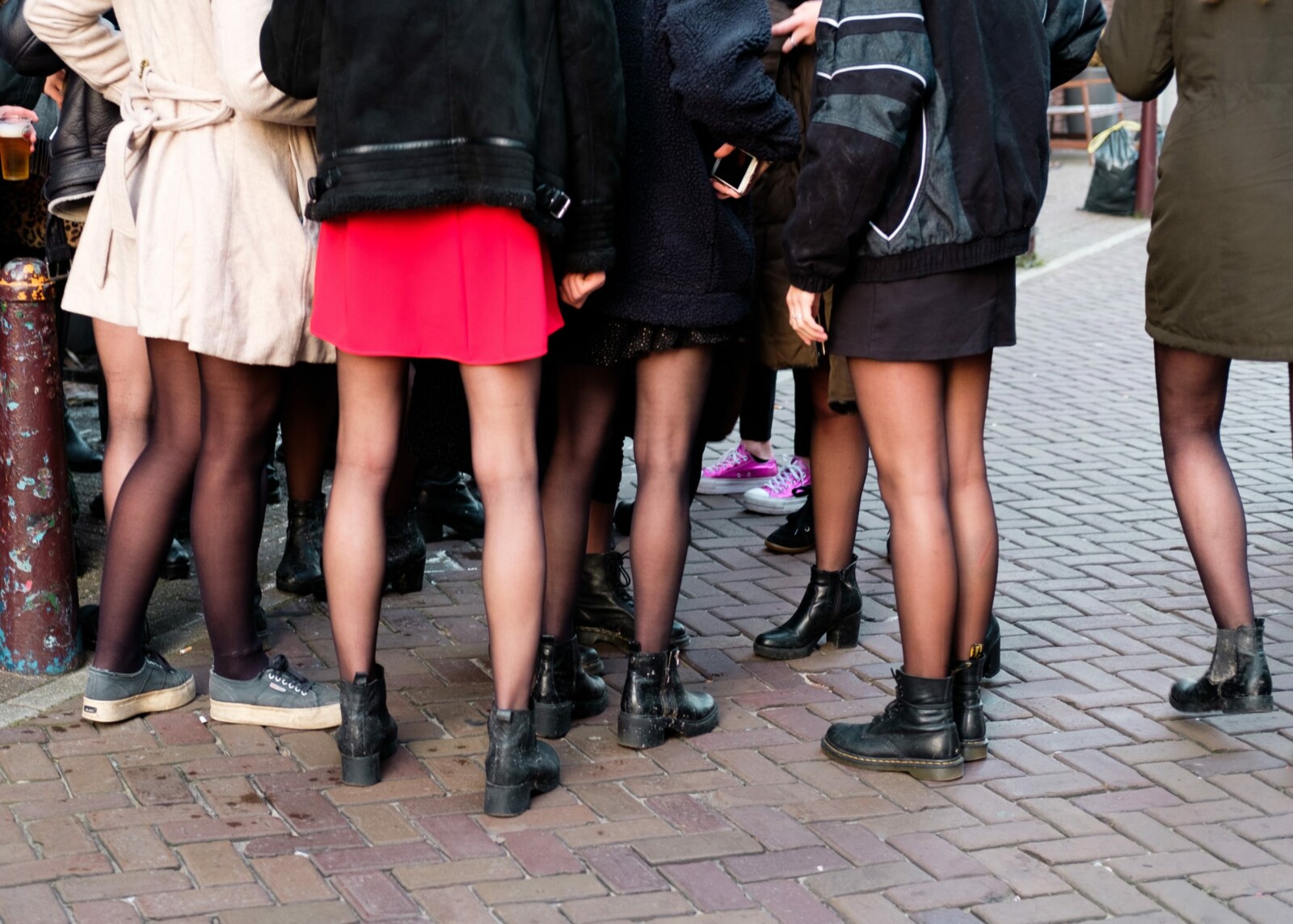 https://www.instagram.com/p/CAPjGCmpwkb/
Black Friday has always seemed a bit chaotic but online it typically makes more sense. You get those sales, without the pushing and shoving. During a time of social distancing, it makes even more sense! Sure, promoting consumerism during such an intense and devastating year feels a bit out-of-touch. I think everyone has been self-reflecting on their values and their lives this year. But if you're going to get people holiday gifts anyway, you may as well get a deal on them.
I usually get compliments on a particular skirt I have. Little do they know that I got it on sale during Black Friday last year for… $12!!! I'm not going to skirt around the issue anymore. Let's dig into what Nordstrom has to offer this Black Friday.
Right now, Nordstrom carries a Max Mara A-line dress, which is 48% alpaca and 21% wool, so you know you won't freeze. It's perfect for your winter capsule wardrobe as it will go well with any shirt, blouse or sweater I can think of. And it looks like something that will serve you well for years. It's very work-appropriate but will make you feel at ease, as if you didn't even leave your soft bed.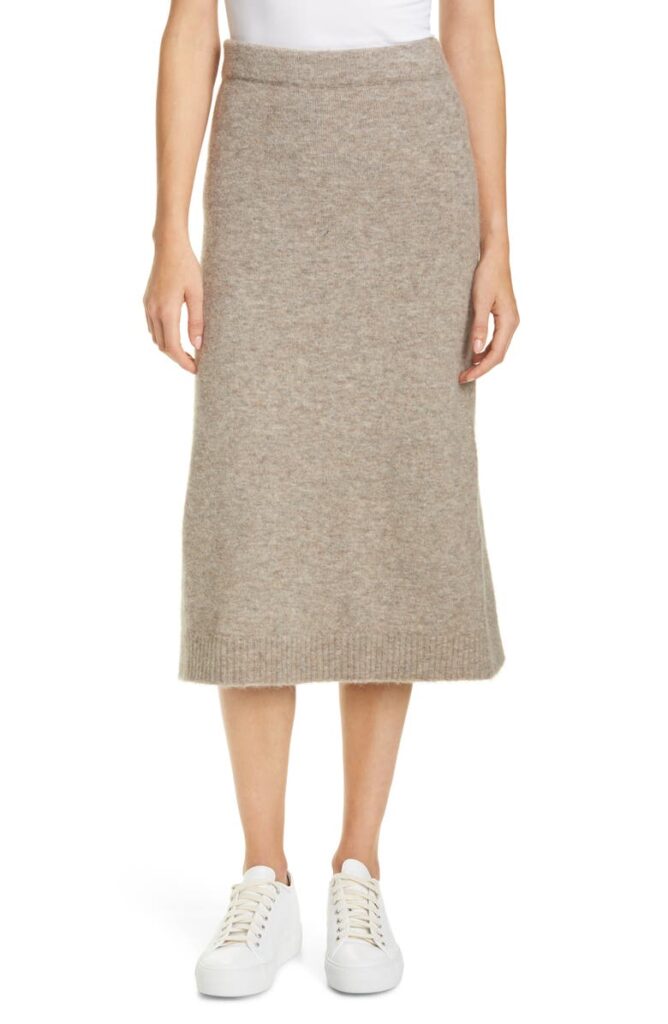 J.Crew Group emerged from bankruptcy in September and this week they appointed a new CEO, Libby Wadle, who was the head of Madewell, which is their denim brand. In her remarks, Wadle emphasized the importance of having an organizational structure that rewards creativity, agility, and innovation. Hopefully that means some exciting new trends for fashionistas! And yes, outgoing CEO Jan Singer lasted as the CEO for eleven months only, after being CEO of Victoria's Secret and Spanx. But I bet their "Midi Sweater Skirt" will last you way longer… that's my pick from J.Crew this week.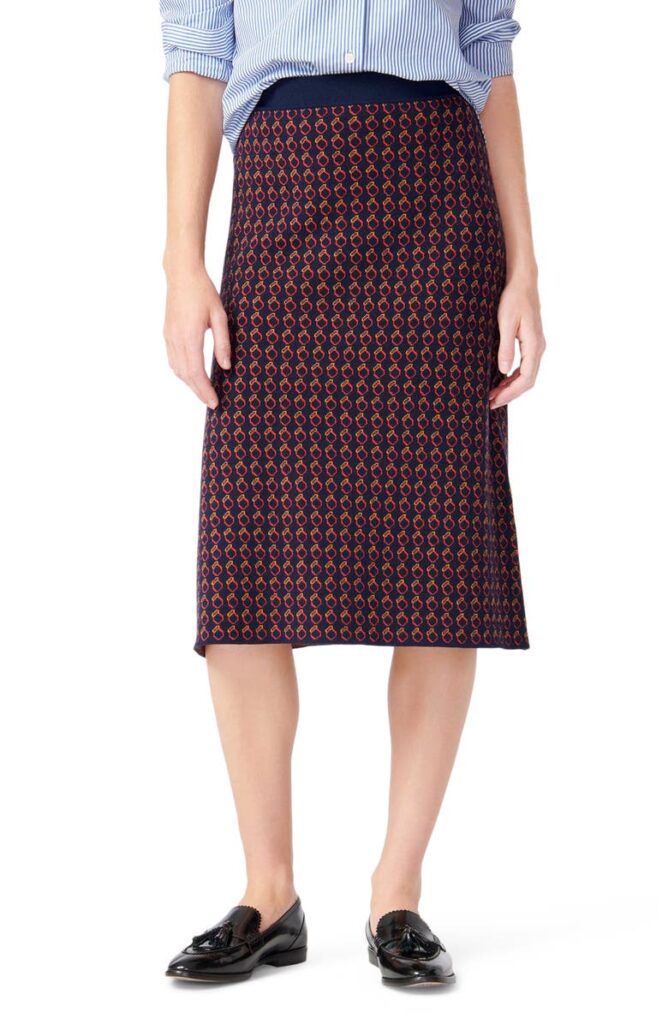 It has this Gucci vibe going on so you will definitely stand out. This navy A-line skirt with a geometric print is made of 85% merino wool (I already feel warm and cozy). It has a retro feel but, at the same time, is very classy and will be appropriate for any occasion. And it's 53% off. This is a deal, take it while they have it.
Another amazing winter option is this "Ribbed Sweater Skirt" by Kenzo. The chunky ribbing creates a very interesting texture and feel that will flatter any body type. It's a form-fitting skirt that will snuggly hug your body while also being stretchy. Maybe don't try to do the splits in public though, even if you want to put the skirt to test. Hmm, that may be an unnecessary warning… if you're like me, you're probably really conscious of germs nowadays and you wouldn't want to do the splits on the floor of a mall or on a grimy sidewalk, anyway.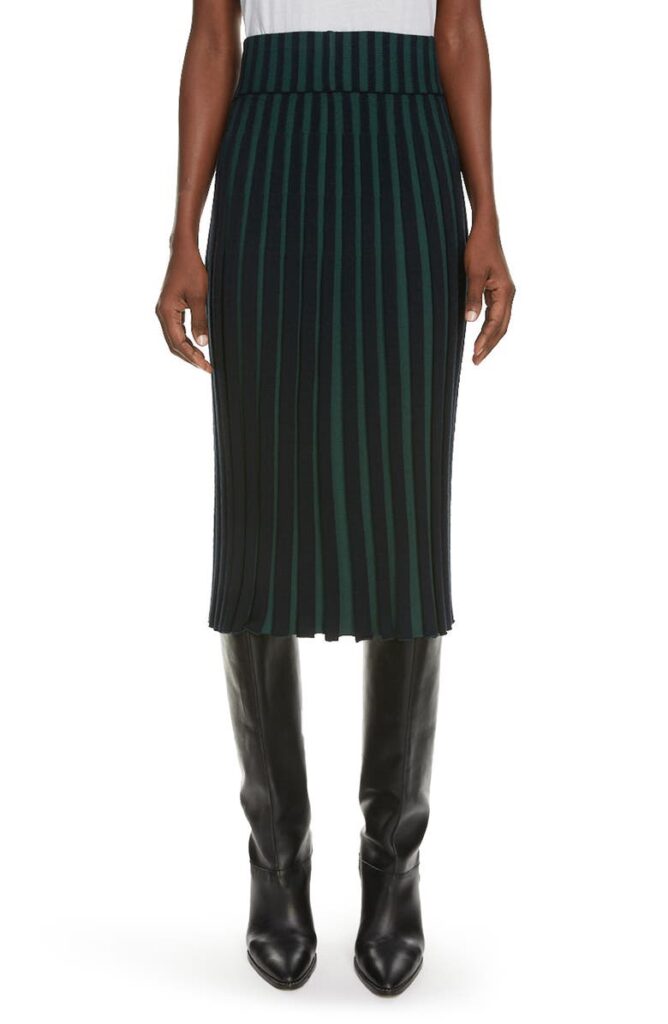 Another slightly similar skirt, in terms of fit and texture, is "Show Your Stripes" from NIC+ZOE. The white zebra pattern on this beige A-line skirt is very subtle, almost like an artwork. Everyone has seen those intrusive zebra patterns that are just in your face. This skirt, to the contrary, is delicate and cute so you can be more "fashionista" than "safari"… It will provide versatility in terms of how you style it and will provide comfort you need in this stressful world. 
If you want to be the epitome of high street-style fashion, go for this "Nelly Fringe Hem Midi Skirt" from LA-based brand Staud. It comes in a whiskey color that instantly makes me relaxed and chill. Its triple row of fringes is funky and fun, and colored in what is described as "earthy tones." It's also available at down-to-earth prices and right now it's 50% off.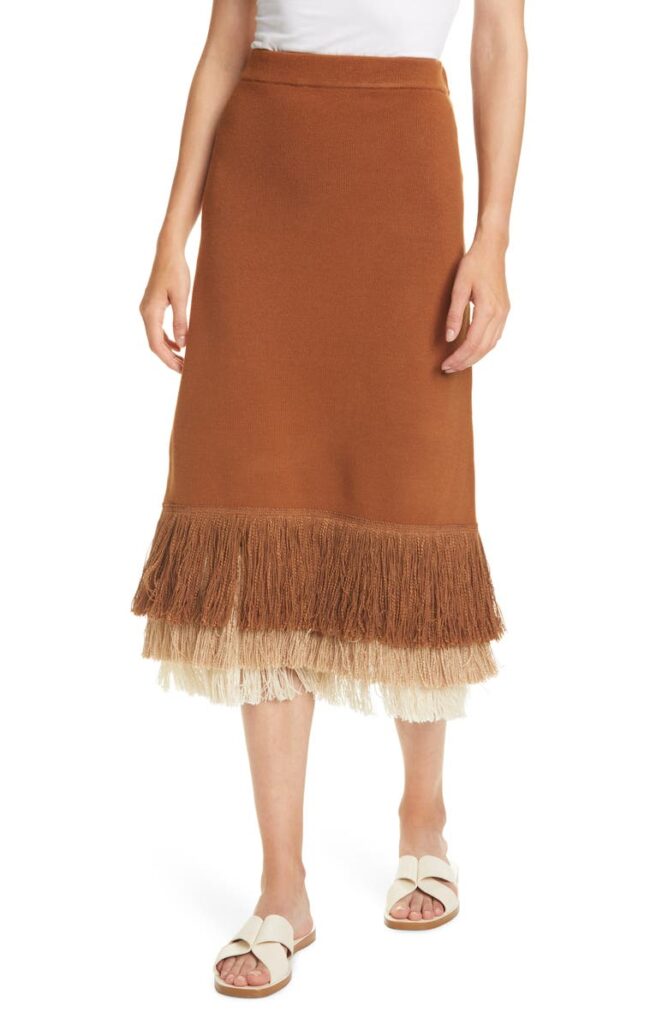 I could go on and on about all the beautiful skirts that Nordstrom carries. But aren't you also excited for some skirt disasters? Here they are!
This "Lucky Paisley Tiered Ruffle Silk Skirt" by Australian label Zimmermann has some nice soft colors but it doesn't quite work for me. I might work for someone who's going for a Madame de Pompadour look. It also reminds me of old curtains.
But it's not as bad as this "x Atlantic-Pacific Stripe Organza Skirt" from Halogen.
This just whispers in your ear: "Wear me so that no one takes you seriously." If you want to look immature and infantile, go for it. If you want to be respected and perceived as a trustworthy person with ideas on your mind other than cotton candy, you'd best go with something else.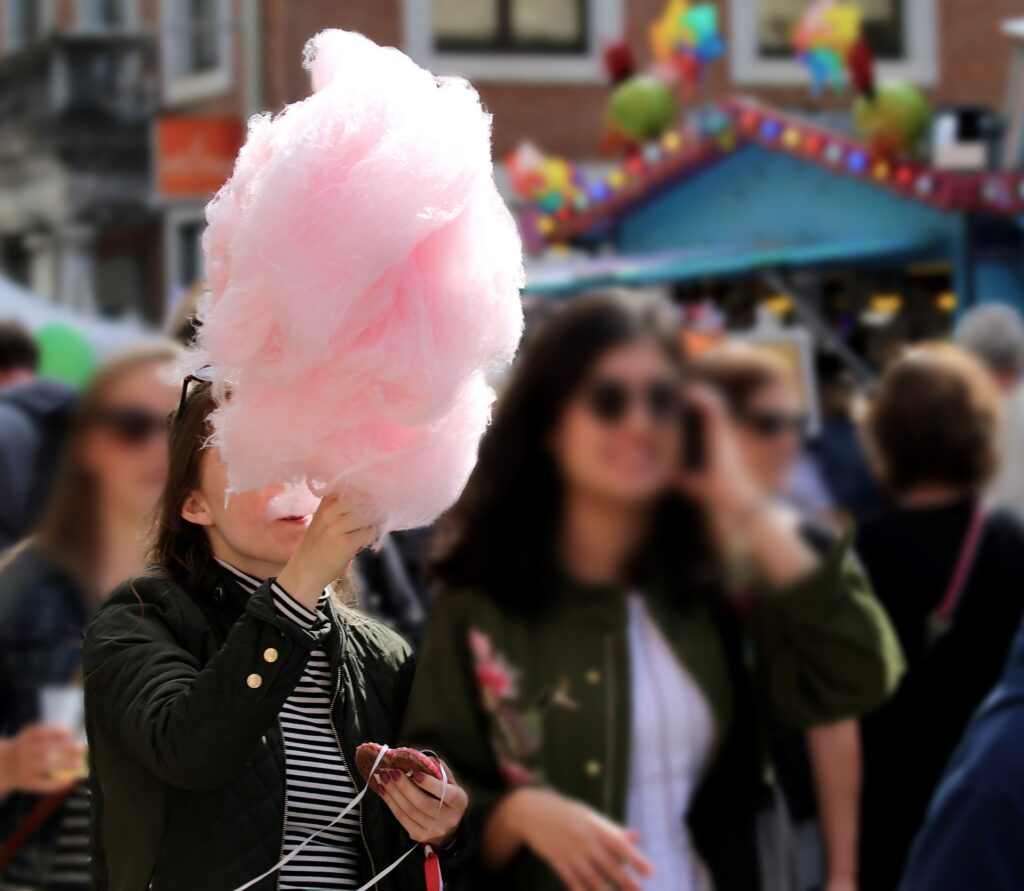 Sometimes, disasters look like deals… until you look a bit closer.
I searched for a 100% extra fine merino wool skirt for winter and a "Rib Asymmetrical Extrafine Merino Wool Sweater Skirt" from NYC label Monse came up. I thought to myself, perfect! I love Monse! But then I started to scrutinize this particular style. I have a deep respect for marketing peeps because with the power of words they can prettify anything. Check this description out: "A deep slit and an asymmetrical hem that falls into an elegant drape bring the drama to this ribbed sweater-skirt knit." When, in fact, it looks like a designer was running away from a dog in the original/normal prototype but the little rascal got them anyway and gnawed at their skirt. And that's how the drape was brought to life, and brought some drama to the design team. 
But you know what? It still looks fancy compared to the "Mixed Floral Print Midi Skirt" from Know One Cares. Seems like they really don't give a sh*t, even the company's name calls attention to it. They just patched together random pieces of fabrics and called that disaster "a funky take on a classic style." My grandma would probably take scissors and reappropriate that skirt for her patchwork quilt. And the final result would still be better than that midi skirt eyesore…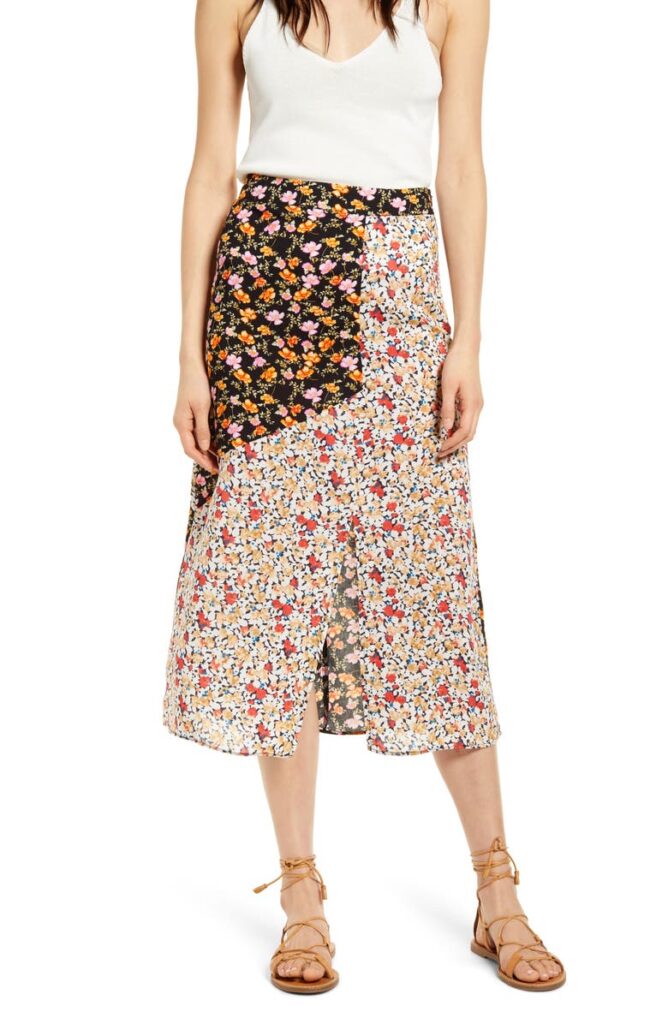 I think you need some eye yoga now after seeing so much hideousness, so read all about it here on LittlePinkTop. Don't forget to come back for more deals and disasters!