Deal or Disaster: Best and Worst Holiday Dresses

https://www.instagram.com/p/CFhI44xgDTg/
If you want to dress up for your Office Christmas Zoom Call Party, check out the holiday dresses below!
That's right. In this week's Deal or Disaster article, I will show you the best and the worst, just like those Christmas spirits did to Scrooge. 
I will start off with Maria Lucia Hohan, a designer from Bucharest. Her "Candace cape-effect plissé gown" is absolutely stunning. It's light like a feather… I mean, it costs a ton, but if you can afford it, you'll look like you come from the land of fairytales. The gown is very elegant and you will be able to wear it not only to Christmas parties but to formal events and even some gala nights whenever all those fancy events start happening again.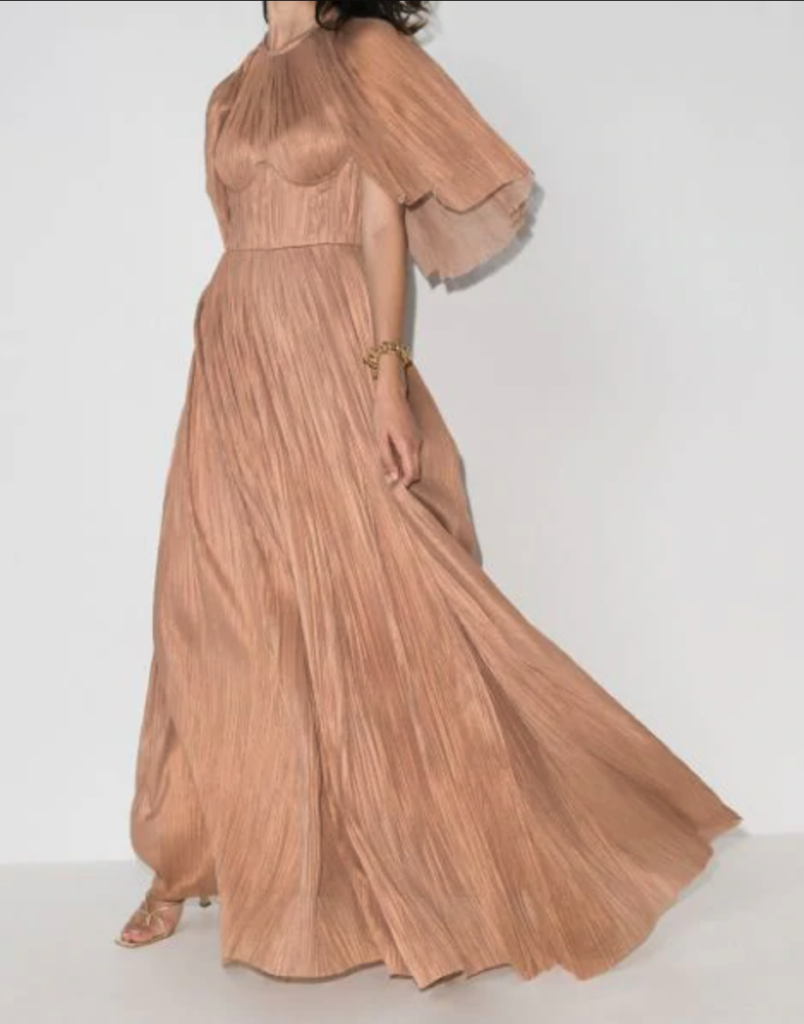 Another red carpet-worthy dress is this gorgeous "Beatrice Maxi Dress." Its silky look creates a very delicate and impressive appearance. It comes in black, "calm sand," "ginger spice," and "flirty blush." Even the names of those colors are magnetizing. One happy customer mentioned: "The moment I saw this dress I knew I wanted to wear it for my wedding. I've always wanted a vintage-looking dress for my wedding day and this is exactly what I envisioned for myself."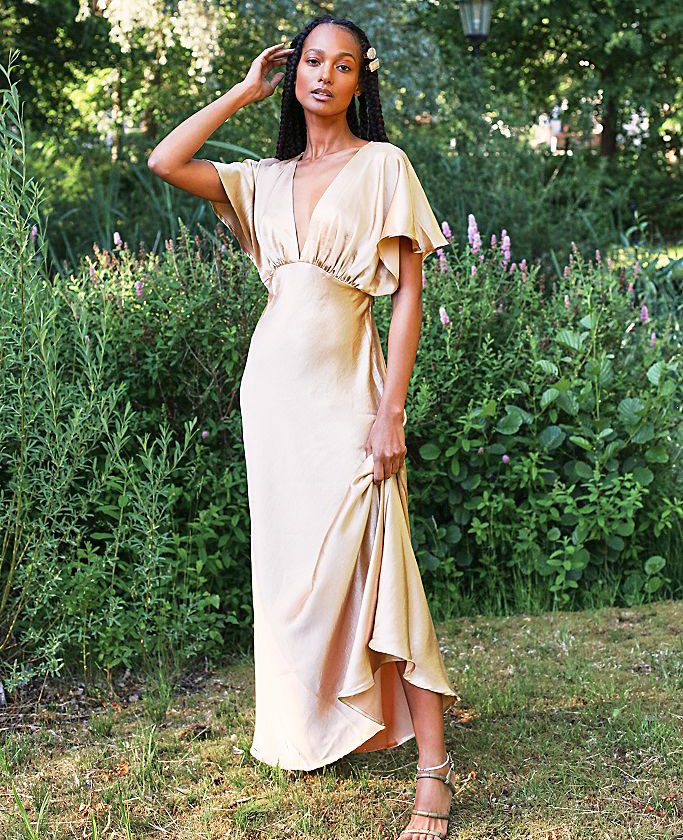 Sure, you can buy this dress on Free People… but it's not free, people. It's $250. That's a lot less than the couple of grand it would cost you to get the Maria Lucia Hohan beauty though. There, I just took Einstein's theory of relativity but made it fashion.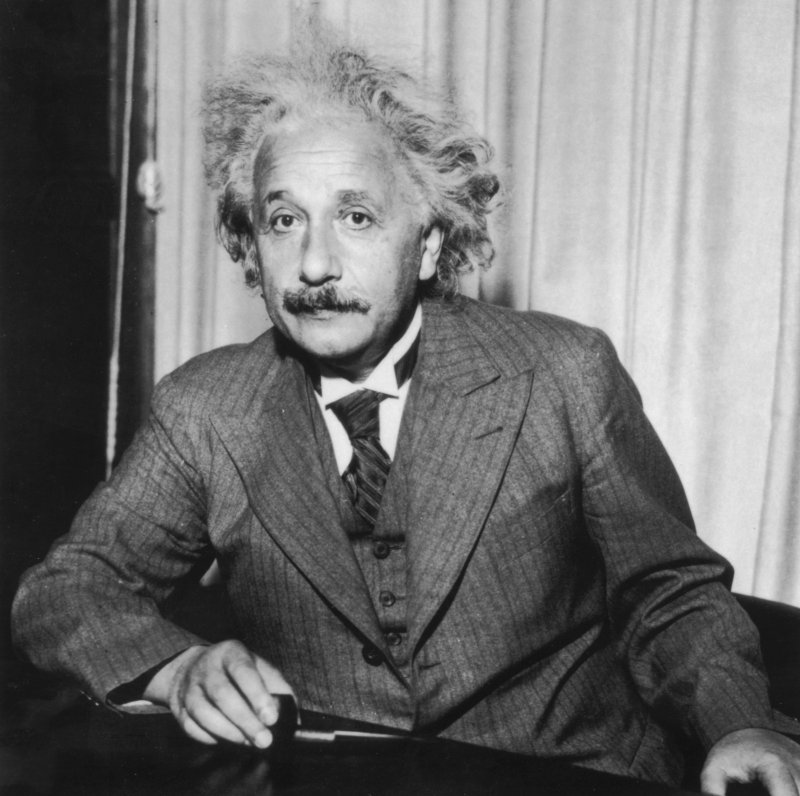 Zara has a limited edition cocktail dress that looks more like Versace than a mass market option. It's a 100% wool, V-neckline midi dress with chain straps and an open back. This one has a very iconic feel and I consider it a deal. The price certainly looks better than those other two, right? Boom. That's me figuring out physics.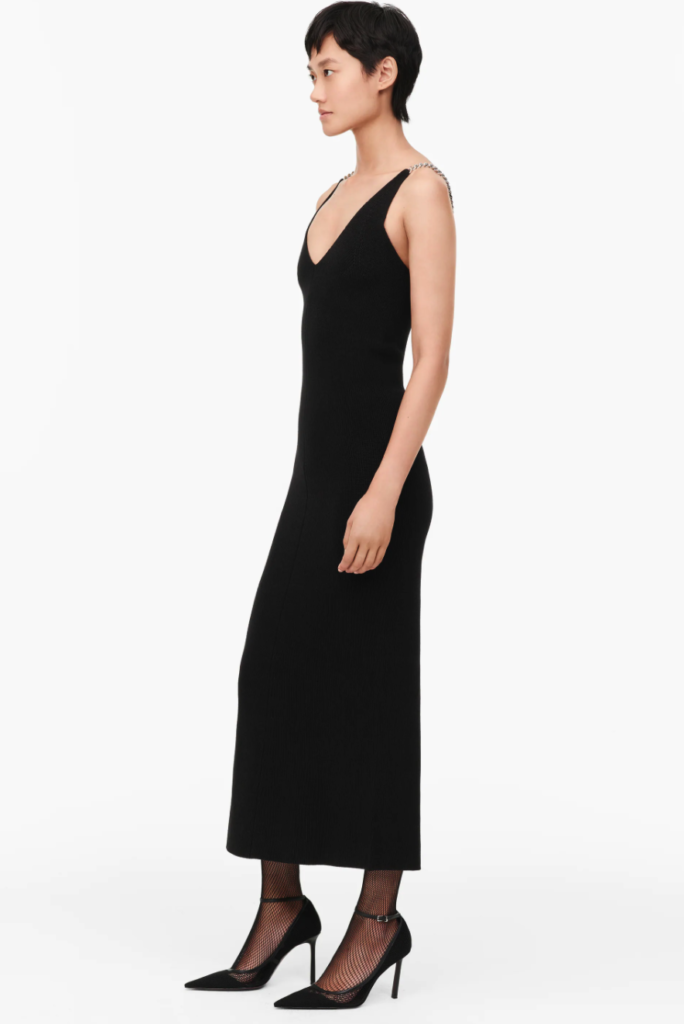 If you want to go cheaper, go for this "Chiffon Maxi Dress" from PrettyLittleThing. It has a strappy back and a tight split to create an extra glam appearance. Add some killer heels and you are ready to conquer.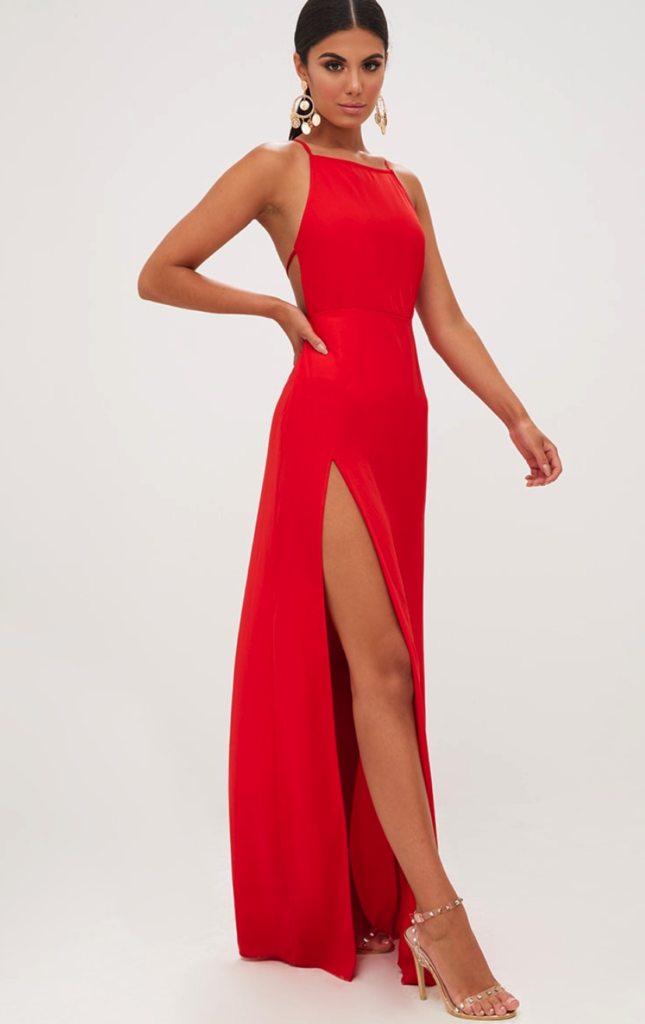 And just when you started to think that all holiday dresses are amazing this year, here they come: those ugly dresses, the look of which will haunt you in your sleep. You should roast these dresses next to chestnuts on an open fire.
You would think, what could be wrong with a dress called "Glamour Dress?" This dark blue dress has some redeeming qualities even though overall it's going for that magical garbage bag look. Depending on how you look at it, you might even admire that festive shine of metallic threads. But the waistline is a total bust… it's described as an "empire waistline." If you want to fit the whole empire there, I guess…  That "cross-back feature for added dimension" is sagging, not flattering at all.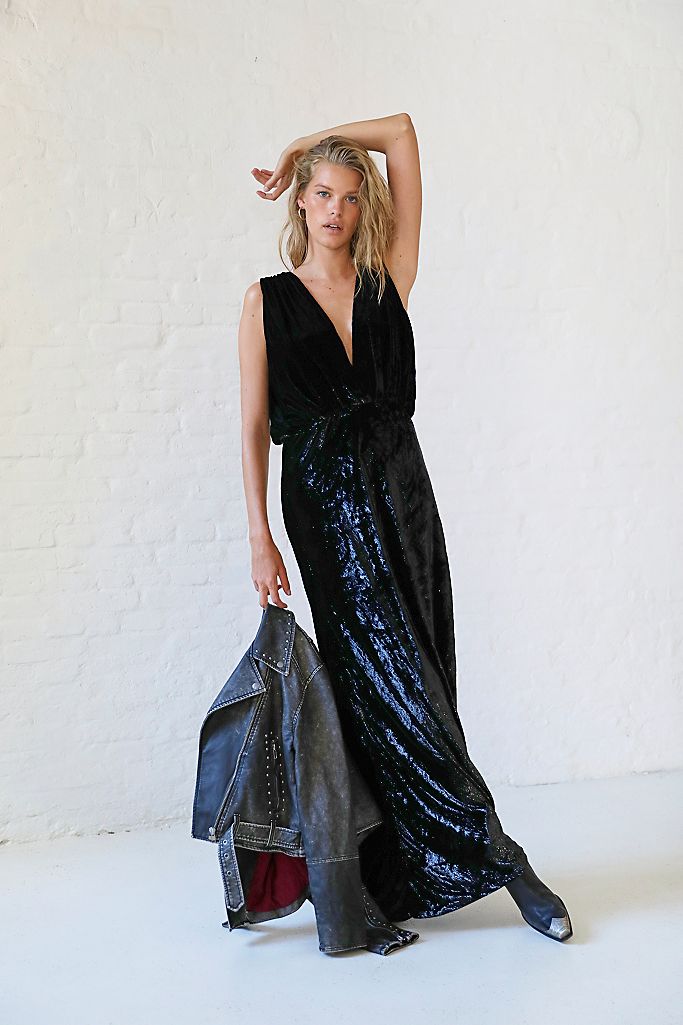 I don't want to be too critical here but this black chained dress from LOULOU left me speechless. In a bad way. The mastermind behind the brand, the designer Andra Turcanu, says that "LOULOU is spectacular, different, unique and 'WOW', and it's designed to reflect the best in you." I don't want to imagine the worst of you if the best in you looks like that… It just looks like Catwoman is ready to get frisky.
Not that there's anything wrong with Catwoman trying to get frisky. Maybe she's in heat, I dunno.
You could also wear this if you're trying to channel Angelina Jolie in "Maleficent" but this holiday especially, wouldn't you rather be cheery? Do you really want to make your relatives think that you're totally losing it when you Facetime with them on Christmas? I guess it could be kinda funny…