Deal or Disaster: Finding the Perfect Cardigan

https://www.instagram.com/p/CJMqMzsBom_/
Cardigans are the new hot thing and they're flying off the shelves! Maybe it's because winter has come and all we want is to bundle up. Or perhaps it's Taylor Swift changing fashion sensibilities with her music video "Cardigan," where she looked warm and snuggly in a cream cable knit cardigan. If you want to recreate her look, let's find some good options you might want to consider. And as per usual, we will have to see some disastrous choices along the way. Prepare for a fun ride!  
There's much to admire about Taylor Swift — the talent, the confidence, the girl boss status. And many music fans and critics felt that her latest albums represented a big stylistic evolution and accomplishment. So if you're trying to get her look, that makes sense!
You can purchase a cardigan just like the one in her music video from the singer's official store. Maybe Taylor will sell the actual cardigan she wore on set at a charity auction one day.
What makes this one special?
It's a cream cable knit cardigan with black buttons, dark gray trim, stars embroidered on both arms, and a "taylor swift" patch on the bottom left. If you've already spent too much on holiday presents but can't stop yourself from buying this, you can always sing to Taylor: Look what you made me do!
If you want to get a cardigan but don't want to be a total copycat, here are some excellent options to consider. They will cost you the same money, too: roughly $50.
This V-neck cable knit cardigan from Zara is simple, clean, and snuggly. Nothing over the top, nothing extra. It's a versatile piece of attire that can be styled with literally anything: from a nighty, just like Taylor, to jeans and even leather pants. 
H&M has an affordable oversized option, too. It's a soft, cable-knit V-neck cardigan with dropped shoulders and wide sleeves. Again, such a cardigan might seem basic but it's universal and will serve you well.
Aritzia carries a button-up cable-knit sweater that will perfectly suit any lifestyle you want. It will perfectly fit a slow and snuggly cottagecore existence, and it will complete a busy and energetic urban life.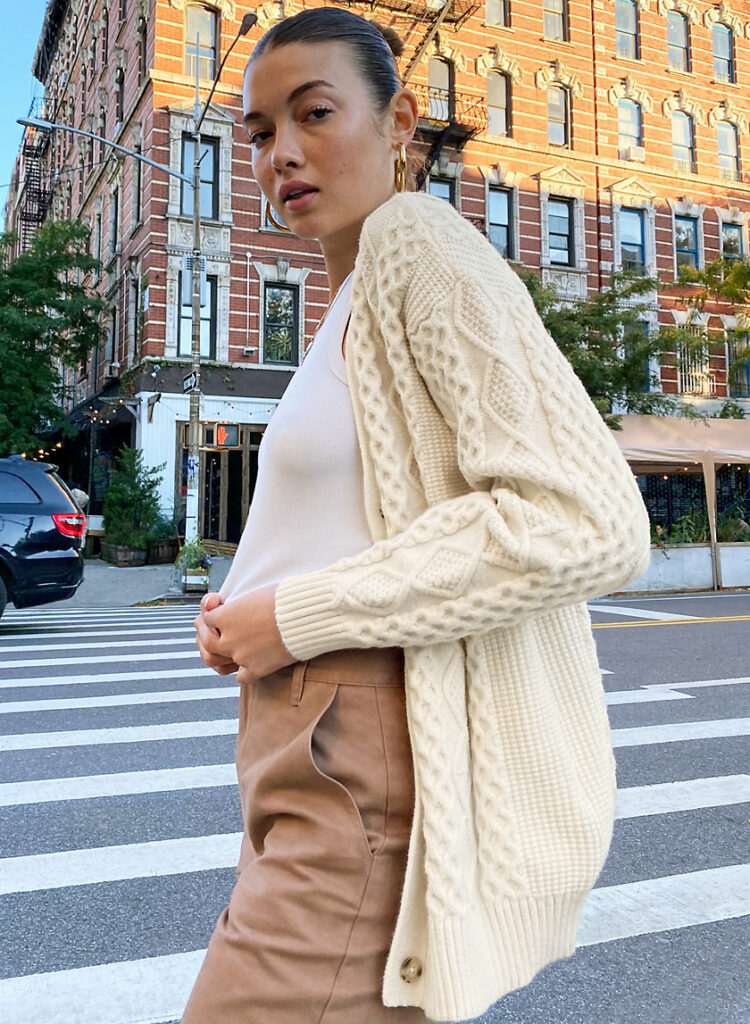 You can't go wrong with designs that are clean and have a timeless touch. But you can take the wrong path when trying to be too eccentric and search for a cardigan that looks like grandma's crafts project went wrong.
See Also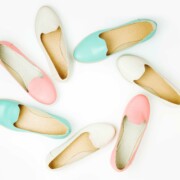 Take a look at this vintage Christmas cardigan from the 80s. I know you don't want to take a closer look because your eyes might hurt. But my curiosity won, and I scrutinized every piece of embroidery on that sweater. Now, the glowing red eyes of that terrible smudge of a gingerbread man will haunt me in my nightmares.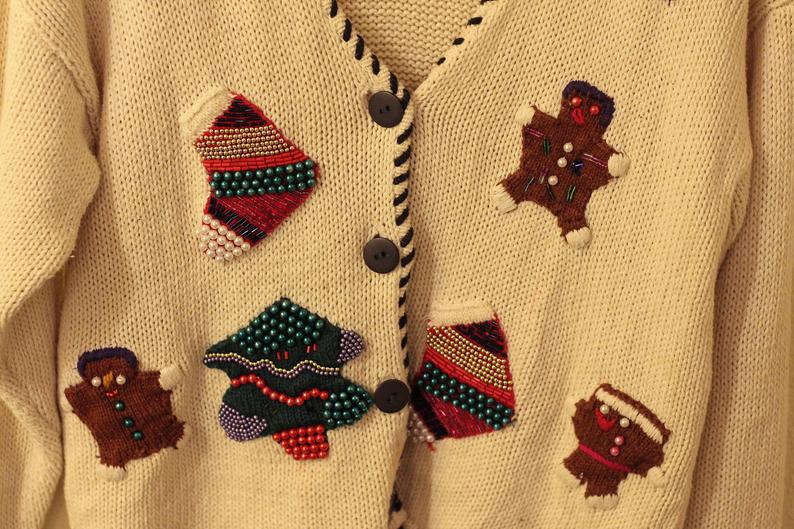 If you want something even darker, how about this black cardigan with a "whimsical" design? You will find a bakery and a barbershop on that sweater and everything from scissors to a candy cane. But what's that sticking out on the other side? A bag of groceries, duh. And by "duh," I mean "random."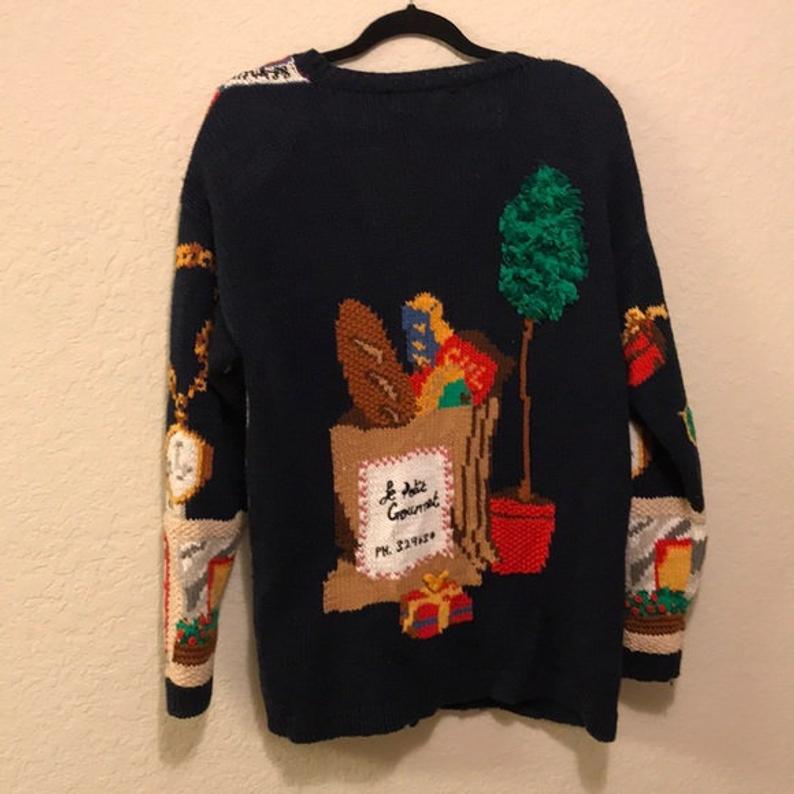 Be kind to people and don't wear this disaster cardigan even though it would win you that ugly Christmas sweater contest.
In her music video, Taylor follows a gold thread, climbs into her piano, and is transported to magical locations. Well, with this Alanui Snoopy Christmas Cardigan, you will get transported into the clique of "no fashion sense."