How to Springtime Accessorize, Like Kaley Cuoco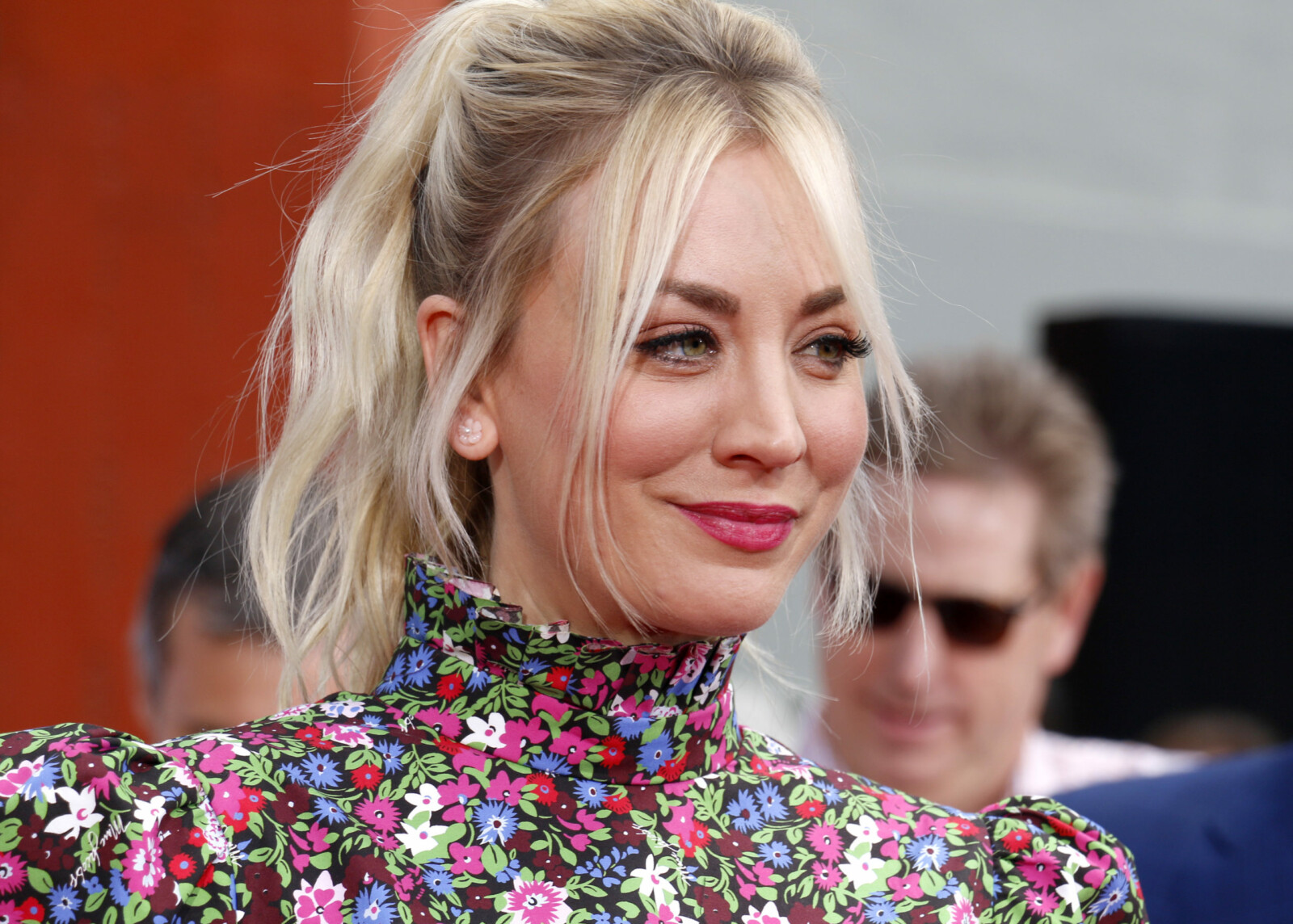 https://www.instagram.com/p/CLITFHbBXCD/
https://www.instagram.com/p/CK67oJSp6ij/
Spring is now underway, meaning we're all about to get drunk on the "rich fresh wine of June," staggering around, "smeared with pollen," if poet Marge Piercy is to be believed.
How can you reflect this lively seasonal spirit in your accessories? Well, Kaley Cuoco, star of HBO Max's "The Flight Attendant," found a way — with a very cute butterfly necklace.
In a recent post, which was technically in February, just before spring officially began, Cuoco made a heart shape with her hands, around her butterfly necklace from Raven Fine Jewelers. It shimmered brightly against her plain white shirt, as Cuoco also wore an endearing smile on her face.
Kaley Cuoco suggested this as the perfect gift "for Valentine's Day, Mother's Day, birthdays, or any day!"
Jewelry like this can look cute, especially if it's paired with the right personality (i.e. YOU), but for Cuoco, there was also an important cause serving as her motivation.
She explained in her caption that half the proceeds from these necklace sales go to a charity, EBMRF, that is raising awareness and funding a cure for a rare, debilitating genetic skin disorder. Cuoco revealed that this cause was near to her heart and soul.
The price of the necklace depends a lot on your customization. You can choose the metal (sterling silver, yellow gold, white gold, rose gold, or platinum, with different karats). You can also choose the gemstone (diamond, garnet, amethyst, aquamarine, emerald, alexandrite, ruby, peridot, sapphire, opal, citrine, or blue zircon).
The butterfly itself is handcrafted with "an intricate filigree artwork and a small round natural diamond in the abdomen."
Cuoco is credited as a co-designer along with Michael Raven.
If you think that this necklace is cute and aren't sure how to customize it, the website suggests that certain gemstones correspond to particular months.
Or you can just go with your favorite, or pick a gemstone that color matches that cute outfit you've already picked out as your spring go-to.
If you like the necklace, Kaley Cuoco, and "The Big Bang Theory," but the resulting price would be a big bang to your bank account, then you can always just make a donation to EBMRF at their website. And pick out a different spring-vibes necklace with your go-to flying or fluttering spring creature.
Just remember to:
Find something that is pronounced enough that it works as a standalone piece. If it's a little smaller and subtler, make sure that it pairs well with whatever you already have in your jewel box. It's also possible to find a good pairing with a brightly-colored scrunchie.
Be colorful, because that's what spring is all about. And it's not fashion trends saying that, or LittlePinkTop saying that, it's MOTHER NATURE saying that! Aka the ultimate girl boss. And it was just Mother's Day. So there you go.
Let your chosen springtime accessory bring out your vivacious self!
Check back on LittlePinkTop for more tips on accessories, and looks from your favorite fashionistas.