Florence Pugh's Marvelous Style: Jumpsuits, Frills, Bows, and Ruffles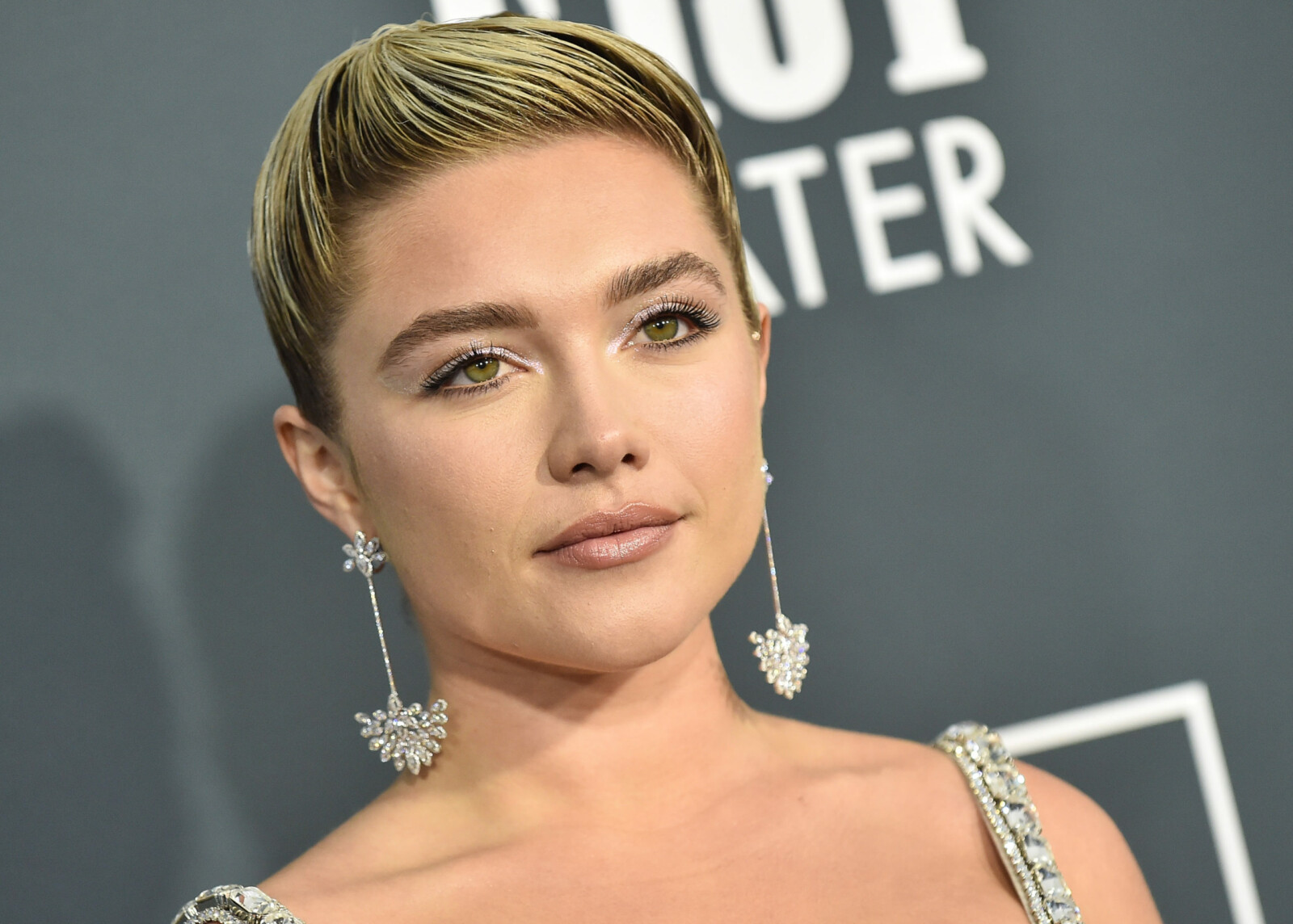 https://www.instagram.com/p/CODHaE8l1uv/
https://www.instagram.com/p/BAqS75lAVlJ/
https://www.instagram.com/p/B4LTIliFWTi/
https://www.instagram.com/p/B56lSJHFUT4/
https://www.instagram.com/p/B8FIlcOFv8w/
In the world of Marvel, Florence Pugh is Yelena Belova, a beautiful and dangerous spy/assassin, but in real life, Florence Pugh seems to be down-to-earth and easygoing. How does this influence her fashion choices? Well, Florence posts glimpses of her day-to-day life on Instagram, from which LittlePinkTop concluded that the actress likes her jumpsuits! As a fashion blog, we jumped on this news!
What I really like is that Florence isn't afraid to be seen wearing the same outfit twice, or even multiple times, even though that breaks a fashion "rule." Honestly, that's always struck me as a strange rule, and kind of a planet-killing one. What, you're supposed to throw out clothes after one wear?! Soooo relatable, celebrity/fashion world! But I guess now that Florence has been inducted into the world of Marvel, she's down to play her part by helping to save the world… 
Florence Pugh wore a denim overall while hanging out with her dad in Oxford in April, enjoying tapas and mojitos.
The actress wore the same overall two years ago, in May and in June!
Florence loves her jumpsuits and sometimes wears them to red carpet events and film festivals, too, not just around the house. Jumpsuits can feel casual but still look fancy!
With the help of a simple jumpsuit, Pugh bridges her two worlds together and can jump through the hoops of the fashion world.
When she's not wearing jumpsuits, Florence isn't afraid to go for voluminous, fancy outfits. Among her fashion arsenal: frills, bows, and ruffles. If someone were to ask her, "Florence, what fabric are you wearing?" She'd say, "Yes."
Seriously, look at these 3 awesome outfits below… Wow! So bold. The purple one, in particular, really complements her face and eyes.
Purple Valentino
Pugh wore a purple, ruffled mini dress to the 2019 Governors Awards. Pleated frills at the neckline and the hemline made the dress look like a real flower. Florence looked stunning and incredibly fresh in this dress.
The bow at the front added a feminine charm to it. Pugh hit both her favorite elements in one dress: frills and bows!
This dress was a real statement. The "Midsommar" star named it a "purple extravaganza" in her Instagram post. She also noted that it was a joy to wear this Valentino dress. It's a joy to look at, too!
Florence Pugh, who starred in the Greta Gerwig-directed "Little Women" movie, thought that the outfit suited both her and the character she played. Florence captioned the post: "So in spectacular Amy March fashion, all the pleats, frills and sparkles were laid on thick ;)"
Green Valentino
It seems like Florence has an affinity for Valentino. Is it because she looks fantastic in their dresses? Hmm, silly, rhetorical question! Anyway, for the New York premiere of "Little Women" in December 2019, Florence opted for another statement piece from Valentino. This time, more of a mini dress, but again, fabric galore!
It was a calming teal, with a big bow wrapped around her shoulders. She jokingly remarked in her Instagram post: "I'm hoping we did Amy March proud in this. I was essentially a walking bow, I'm sure she's fist pumping. Stepping on to that mighty red carpet wearing all the work of those below was truly magical."
Pink Dries Van Noten
For the 2020 BAFTAs, Pugh again created a splash of extravaganza on the red carpet when she appeared in a fuchsia gown with massive ruffled shoulders. It was technically not a dress, but a jacket worn over a little black dress. This cape was Dries Van Noten's creation for his SS20 collection. Florence finished off the look with a pair of black pumps.
She looked like she was having a blast, with a glass of champagne in hand, raised for a toast… just like all of us did when 2020 was over.
If you want to create a "Little Women" look, too, you need to add more frills, ruffles, and bows to your wardrobe. As you can see above, those looks don't always need to be stiff and old-fashioned. They can be made confident and modern.
And hey, if you have a favorite article of clothing, jumpsuit or not, in which you feel like your truest self, wear it whenever you want! Florence is a style assassin, destroying outdated rules so that we can all be liberated. She's a recent addition to the Marvel universe, who's bringing jumpsuits and frills back to the fashion world!