Are Nespresso Vertuo Capsules by Starbucks Any Good?

https://www.instagram.com/p/CP1FkDfsQQj/
2020 changed a lot, including coffee rituals. Like many others, I became my own barista. I got a Nespresso VertuoPlus Coffee and Espresso Machine, which included a welcome kit of 12 capsules. After finishing them all (which happened in the course of, oh, I dunno, about two jiterry days), I bought other sleeves of these colorful, flavorful pods. But I've got to be honest. Even though I was completely sold on the concept of the machine and impressed by the beautiful top layer of foam (aka crema), which gets created at the push of a button, the actual coffee didn't really work for me. I felt side effects I hadn't experienced with regular coffee.
I wasn't the only one who felt like investing in a coffee machine. In the first half of 2020, there was a major increase in the number of coffee and espresso makers sold.
I know that it's hard to replace the experience of a friendly neighborhood coffee shop. I know that my coffee maker won't pay me a compliment on my little pink top or have a friendly chat with me. Well… at least for now. Alexa! Order more coffee pods, please! And get better at small talk, or algorithmically develop a sense of style, please!
Anyway, there's definitely a lot of potential with this whole coffee machine craze, so when I heard that Starbuck and Nespresso teamed up and released Starbucks coffee pods for the Vertuo line in the U.S. (the type of machine that I bought), I knew I had to get my hands on those goodies.
After all, there are actually benefits to drinking coffee, or at least I need to believe that, because when I don't drink my coffee in the morning, I look like this:
The new Starbucks pods can now be found in Target, Walmart, Bed Bath & Beyond stores, and on Amazon. And I actually think they taste much, much better than the sleeves of Nespresso-branded pods.
So far, I've tried the Starbucks Veranda blend and Blonde Espresso roast. Both of them have a very smooth taste, which is perfect because I can drink them late in the afternoon without "caffeinated consequences."
The Blonde Espresso roast is correctly described as "smooth & sweet." My impression after the first sip was: "Wow! So soft and creamy!" It doesn't have that strong, bitter taste like some espressos. Each capsule brews 1.35 fl oz of soft and balanced coffee. It's not much but just enough if you don't want to overdo it.
The Starbucks Veranda blend is a light-roasted coffee, mellow but bold at the same time. It has that fantastic and rich Nespresso foam that is kind of beautiful and Instagrammable. These pods make a 7.77 fl oz beverage.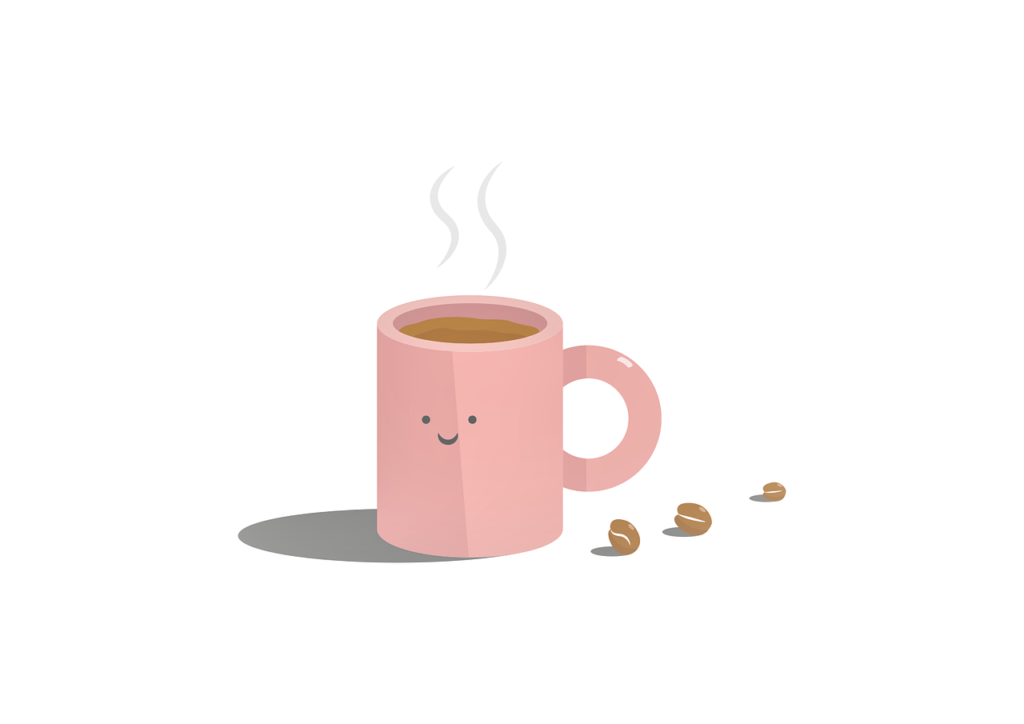 Listen, there are some incredible-tasting coffees and atmospheric coffee shops out there, which I haven't forgotten about and still deeply miss. However, these new Starbucks pods do manage to bring a spark of joy into a bad situation. It's a different process. Roll out of bed, put the pod in, push the button down, and enjoy your morning coffee without being late to that… I dunno, Zoom call?
What is great about some of the other, earlier coffee machines is that they take both branded pods as well as "third-party" pods. You can still find an assortment of K-pods in most grocery stores. They come in different blends, roasts, flavors; you name it!
Unlike the original line, Nespresso Vertuo machines work ONLY with Vertuo pods, so you're kind of locked into the Vertuo club. There are always sellers with reusable pods and other DIY hacks that try to enable more flexibility but you have to use these at your own risk, and really, it kind of defeats the convenience of it. You may as well just make coffee a more traditional way, like a French press, which has always been my go-to method.
Listen, the world is majorly changing. In the last quarter of 2020, about 75% of Starbucks sales in the U.S. were drive-thru and mobile orders. It seems like these machines could be a part of the new normal for a lot of people, so I'm glad they figured out how to put the best Starbucks flavors in Vertuo line pods.
If you are more into tea, check out DAVIDsTEA. They have a semi-annual sale right now, so you can save up to 50% on your stash.
And by the way, they have a variety of cute pink teaware and accessories. Just like this DAVIDsTEA Birch Gold Dipped Nordic Mug.
Disclosure: LittlePinkTop is an affiliate marketer with DAVIDsTEA.