What Shoes to Wear with a Maxi Dress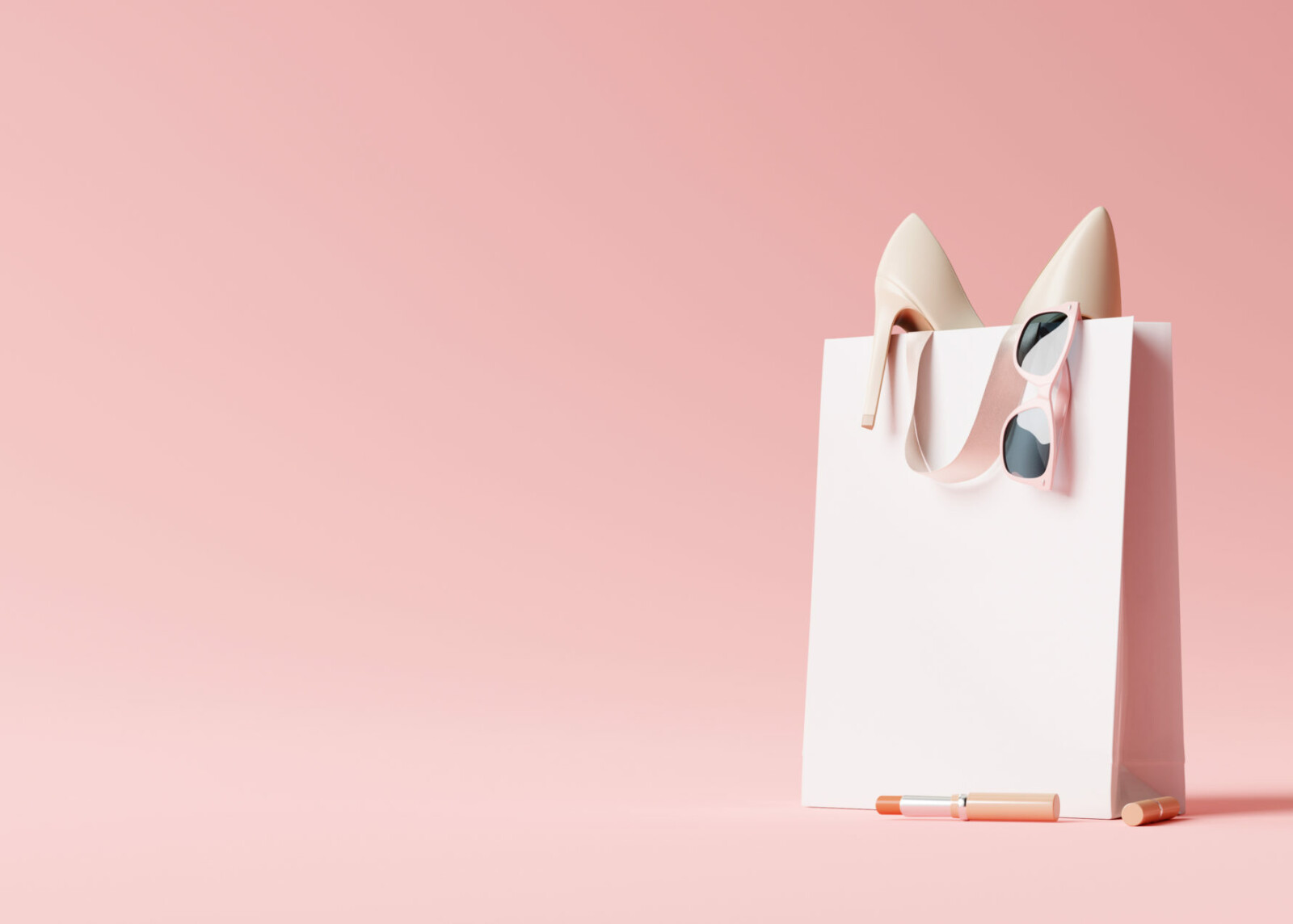 https://www.instagram.com/p/CTiFVZcBBfR/
If you've followed LittlePinkTop for a while now, you might have already been inspired to add a maxi boho dress to your closet. You see, even though I always get inspired by little pink tops, I just as enthusiastically advise everyone to get at least one maxi dress.
Why? It's incredibly comfortable, liberating, and you don't have to constantly pull it down like you do with a mini dress, in constant fear of showing your underwear. Am I the only one with such a fear? I dunno, let me know in the comments!
My point is this: with the right maxi dress, and the right fit, you can look just as attractive, if not more so, and still feel secure in your situation.
Fashion problem solved? Not entirely…
The wrong pair of shoes will tank the whole look in no time. And Titanic is not your story. I think you might have a question now. What shoes to wear with a maxi dress? It's okay, my friend. I have the answers, and great products from LittlePinkTop's affiliate partners.
First, decide what kind of maxi dress you are wearing. Is it a simple and unfussy dress, something bohemian? Or is it a dressy dress, more on the elegant side?
I need more information in order to help you!
What shoes should I wear with a dressy maxi dress?
Aah, okay, let's get started with some fancier dresses then.
These are more refined and sophisticated options, maybe meant for a better occasion than going grocery shopping. To envision it, think about Audrey Hepburn or Mad Men outfits. Let's clarify the latter. I meant the TV show and not the wardrobes of some belligerent dudes.
If you need it to be even more visual than that, here is how I paired my long floral dress and beige block-heel sandals.
Here are some shoe options that will elevate even the classiest cocktail dress to a new level of pretty.
Heeled strappy sandals
These blush sandals from Italian designer Roberto Cavalli are all about elegance and chic.
Now you understand what I meant by elevating to a new level.
If you need a more affordable option, check out these leather sandals from Guess.
Just like the ones above, they have a little retro vibe while still projecting modern aesthetics. The block heel will provide an extra comfort which might lift up your spirits, and will definitely lift up the dress from touching the floor! What is more, they are currently 50% off! Yes, they're still $80 but with the silver and gold colors and the real leather, they look like they're worth so much more.
If you like the suede feel and look, this pair from Italian brand Tod's is also worth your consideration. This design is very universal and classy and will never go out of style. So, basically, you will be able to wear them for a long time with all of your long dresses.
A similar option with a price tag of just $64 comes in the form of these black suede sandals from Steve Madden.
Slide sandals
Slide sandals are backless, open-toed shoes, named this way because it's easy to slide them on and off the foot. See? Fashion is easy!
They normally have single or multiple straps but they cannot have any toe or ankle straps to be a slide. Hmm, maybe fashion is picky.
Slides can have a dressy or more casual design, be completely flat, or have some heels, just like this pair of criss-cross strap slides.
If you thought that slide sandals are meant for only get-up-and-go maxi dresses, it means you haven't checked out these beauties yet. Be cautious because this sleek pair of slides might slide right into your shopping cart!
But if you're in the mood for footwear with more character, go for these sandals from the Italian luxury brand Rodo.
They are open-toe with a criss-cross strap design and rattan details on the heels. Perfect for a creative soul!
Buckle closure sandals
Personally, I love how the straps of buckle closure sandals wind around the ankle and can instantly make my feet look more dainty.
These block-heeled sandals from a brand called Chinese Laundry are comfortable, cute, and available in different colors and materials (vegan leather and suede), so there is something for everyone here.
What shoes should I wear with a down-to-earth maxi dress?
Ah, okay, so you think you're better than the dressy people who think they're better than you? Got it!
I'm kidding.
Here are the best shoe options to go with your laidback and relaxed maxi dress.
Clogs
I told you here before that 2021 might be a year of clogs! During the spring-summer 2021 runway show, the French luxury brand Hermès sent every single model to the catwalk wearing clogs. And now you can get yourself a pair for yourself.
Here are some great clogs to go with your maxi dress…
These sandals come in three colors (black, red, and brown) and have an adorable crisscross design. The leather upper is super soft, so you don't need to worry about blisters.
Or, create a grunge look with studded clogs.
Steve Madden knows how to attract attention; so do his clogs!
If you don't like shoes made of synthetic material, I have an option for you from a company called Fitflop that is obsessed with biomechanics.
These black leather clogs have an ergonomic footbed. People are crazy about them and say that they are super comfortable to wear all day long.
Personally, I think they are pretty universal, too, and they would pair well together with almost anything. They are also very high-quality, so there is a chance you will be rocking them for years!
Loafer mules
Many of us don't really like heels for what should be an obvious reason: comfort! An alternative is to go for shoes with flat soles.
Loafer mules are an excellent match for a boho maxi dress, and this leather pair from Madewell is available in a black or reddish-brown color. The Zappos listing says it provides 90% moderate arch support.
Slides
You might have a question. What's the difference between loafer mules and slides? Slides have open toes, and loafer mules don't. So, if you are ready to show off that pedicure, go for slides.
People love to hate on Birkenstock, but they grew even on me over the years, and now even I would wear them with a boho maxi dress. It looks free-spirited and creative. Besides, it's all about comfort in this look.
Gladiator sandals
Gladiator sandals are great for hot summer days and hot maxi dresses and, I guess, Russell Crowe.
Even if your feet get swollen, you can easily loosen the strap and be ready to fight the heat again!
Platform sandals
I love platform sandals, maybe because I always try to look taller. My husband is tall, and I'm not… Do you have the same "problem/insecurity"? Well… it's easily solvable with platform shoes.
Besides, everyone online is saying that this particular pair from MIA is extremely comfortable!
MIA is a shoe brand that was founded "at the height of the disco craze as a classic Swedish clog resource to the United States," according to Zappos. Who needs history class? Professor LittlePinkTop is here to tell you the history of what really matters: shoes!
And actually, that also served as a lecture on sarcasm.
Straw platform sandals
Your laidback maxi dress will get even more of a creative vibe with straw platform sandals.
Even typing this, I instantly think about chilling by the pool, which makes me super hypothetically relaxed. But if it's an infinity pool, you have to look uber stylish. And these sandals will help you with the task at hand (or at foot, rather).
Slingback sandals
If you like slingback shoes with the ankle strap looping around the back and sides of the ankle, you are in luck. These slingbacks have block heels, meaning they are comfy and will prevent your maxi dress from sweeping the floors.
That's all, folks! Now, you know which shoes to wear with your maxi dress, you just need to grab a pair that's right for you.