Brighten Up Your Day With This Boho-Friendly Backpack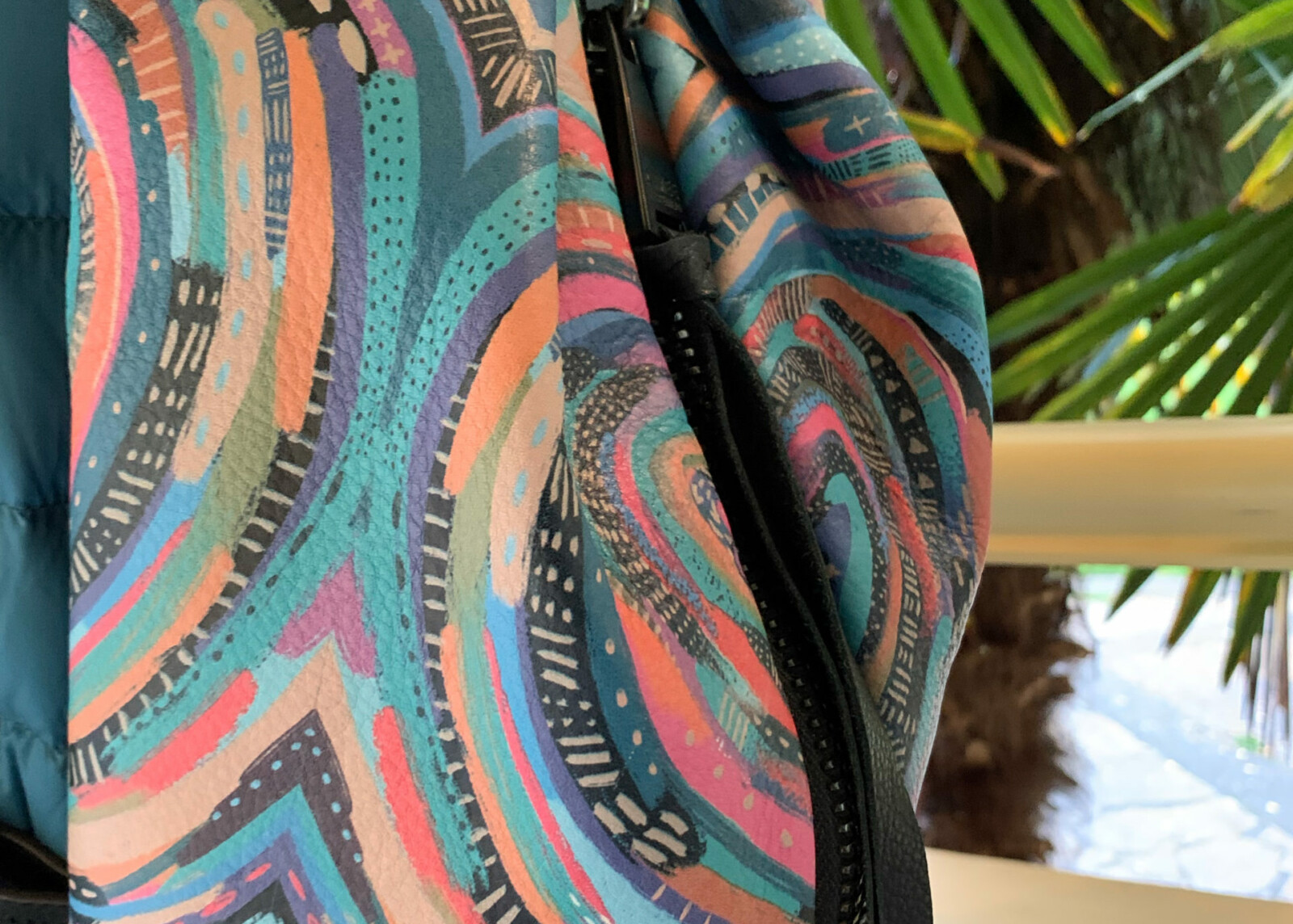 Australian designer Aimee Kestenberg has been creating bags to provide women with "practical luxury designed to help them conquer their day" since 2013.
Based in New York City, Aimee draws inspiration from the hustle and bustle, and unsurprisingly, her namesake brand combines self-expression with the functionality dictated by an urban lifestyle.
It all started with a sleek and stylish Tamitha backpack. Now, this leather style comes in various colors, from pink tie-dye to leopard print. For those who are into grunge, there is even a spunky studded version. If you never got over your stuffies, you can cling onto a shearling backpack for emotional support and reminisce about your teddy!
As you can tell, this brand has got your backpack style needs well-covered.
In collaboration with Jessi Raulet of Etta Vee, an artist and designer known for hand-painted, bright, and bold artwork, the brand has released the Love Heart collection. It consists of Aimee's bags canvassed in Jessi's vivid and colorful designs.
LittlePinkTop received a complimentary Tamitha backpack from the Love Heart collection. It's made of glove leather, which is soft, smooth, and lightweight. And that was my first impression: quality materials. Yes, the bag has carefree, jubilant, or even spiritual West Coast vibes, but the material is really the differentiator, which you have to touch to fully appreciate.
Aimee made sure the backpack was ergonomic, while Jessi added a theme of vibrant love and abstract expressionism.
I would recommend this bag for people who characterize themselves as "free spirits," from the West Village to Arizona. And even if that's not you, consider it as a mood lifter! Subdued colors can work if styled right, but eventually, you'll miss that magical thing called a rainbow.
Fashionistas might have noticed that phone purses are rather popular now. Good news: you can get one from the Love Heart collection with the same design!
You can even get an accessory for your accessory, with a small zip bag that's just big enough for your AirPods. You can clip it to your bag to add some zest to your look or carry it inside of your purse, depriving the world of some art, you little Grinch.
Let's close with some practical styling tips, because that's what LittlePinkTop.com is all about…
LittlePinkTop recommends wearing this bag (any of the sizes) with a boho dress to create that precious "flower child" look. Preferably, pick a dress in one solid color like white, beige, "earthy" red, brown, orange, dark green, or blue. That way, the dress and the bag won't clash.
And here's a previous LittlePinkTop fashion tip: be sure to avoid dresses labeled as "boho" that have too much fabric and washed-out colors, as they can end up seeming more like rags! Also, remember to pick a boho pattern that matches your personality, whether that's something floral or even a patchwork of different designs.
Capes, ponchos, tunics, or cardigans might also add to this type of stylistic self-expression. Pair them with flare pants, the Tamitha backpack, and maybe top it off with a casual-chic suede hat from Heidi Houston.
You'll definitely brighten up the day!