A Sharp Outfit for Shy Techies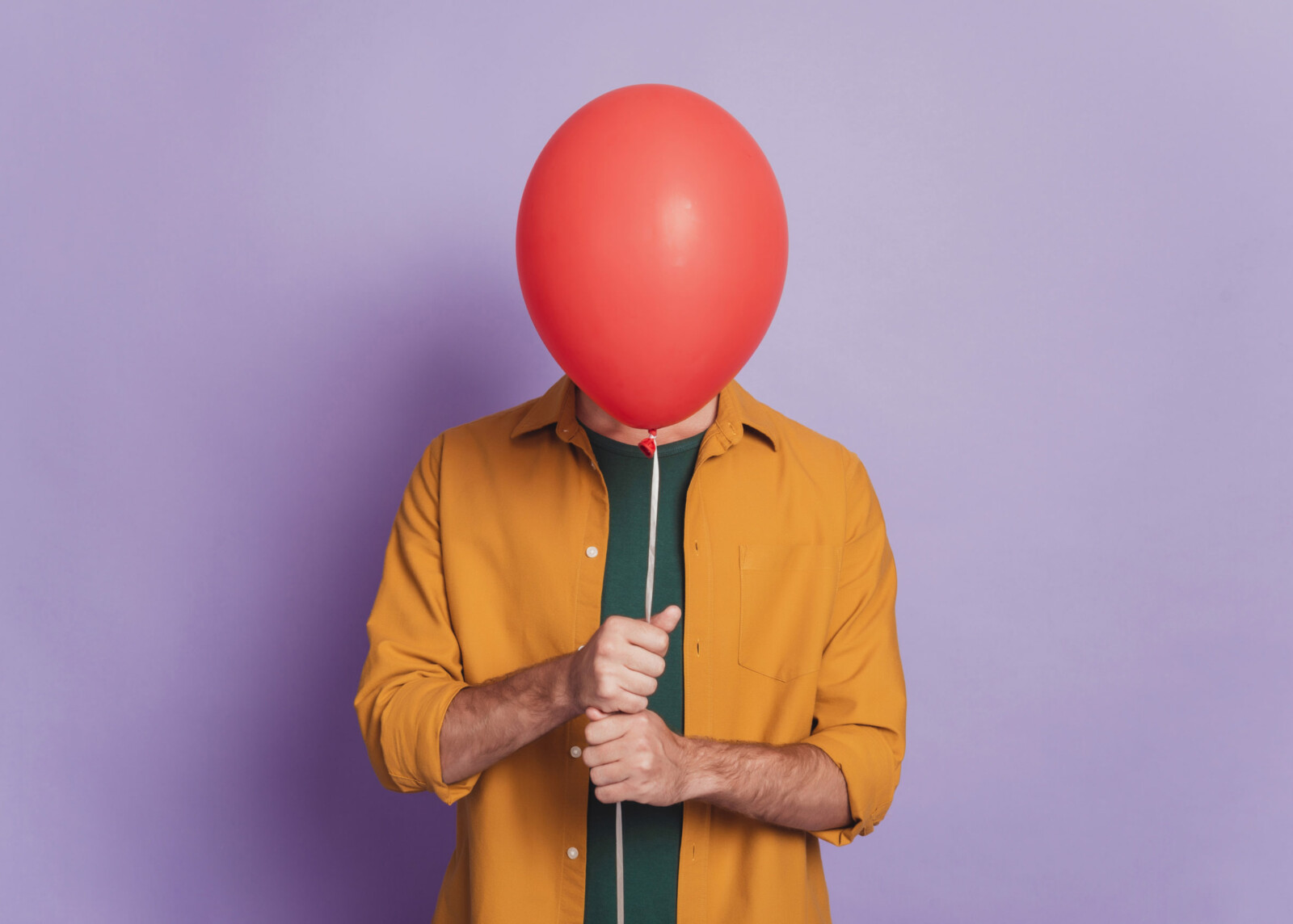 If you're a tech guy, you probably have the liberty to wear whatever you want. You're able to pull a Mark Zuckerberg and wear grey T-shirts constantly to preserve your precious decision-making energy. You could probably wear anime graphic tees all the time (here's how to style them well, by the way). But if you're like many other people developing self-conscious traits in the age of nonstop Zoom calls, you might still be paying attention to your wardrobe.
Afterall, Advanced Dermatology recently surveyed 1,450 Americans who regularly participate in video calls to determine how it has affected their self-perception.
The results: 85% were becoming more self-conscious about their appearance; 87% were checking their appearance before each call; and 76% were more carefully planning their outfits and grooming than they were at an earlier point in the pandemic.
I understand that you can always choose not to turn on your camera. But now that LittlePinkTop provided you with some hard data, you might take me more seriously, my techie friend. Because I think I might have just the outfit for you, especially if your styling goal could be defined as:
Have a sense of style
Don't blend in with the grey T-shirt crowd
But don't be too flashy, either
Don't worry. Give me access to your closet. LittlePinkTop will troubleshoot your wardrobe!
The following items were selected from LittlePinkTop's affiliate partners and used to assemble a fairly versatile look, which would work for most social occasions, including parties. Think of it as a sharp outfit, for shy techies!
(Disclosure: If you make a purchase using our links, we might earn a commission.)
Jeans
Let's start with the most effortless piece of our outfit — pants. These are simple straight jeans from Levi's to get us going.
This pair has a relaxed fit, so it has extra room through the seat and thigh and is not going to squeeze you awkwardly. Its back is slightly higher than the front, which provides better coverage (no, not 5G) of your body and will keep your jeans in place.
These "midnight blue" jeans have straight legs if moving with ease is your priority. By the way, midnight blue is generally considered the deepest shade of blue, one so dark that it might be mistaken for black. The color and fit make these jeans look very professional and almost dressy, so yes, you could go on a date, then go out and raise your Series A of VC afterward.
Now obviously, you're going to need more than just those jeans! If you don't want to venture too far away from standard tech attire, you might be tempted to stick with T-shirts and hoodies. Well, don't. A dress shirt is still a fashion application worth installing.
Something with a button-down, like an Oxford shirt, is a stylish yet safe choice. Those buttons on the collar keep it in place and can be used to prevent it from flopping around or sticking out under your jacket in a weird way.
But today, we're going to look at the power of a simple white T-shirt with a bold cardigan on top…
T-shirt
Yep, a white crew-neck shirt works well with everything. You probably already have one in your closet somewhere. If not, this one from Calvin Klein looks good.
It has a nice, soft feel, and is made of 100% cotton.
Cardigan
But a simple white T-shirt might be too simple for a party, which is why I'm going to recommend a V-neck cardigan from Ted Baker.
A button-down, long-sleeve cardigan has long been a staple for preppy looks, but this one is something extra… it's intriguing! Bold and yet comfortable.
Like the jeans, it comes in an incredibly dark blue, which adds sophistication. The edging of the cardigan is knitted with both blue and white threads, making it even more refined.
By adding a cardigan or layering clothes, it might even help to cover up any "COVID pounds" you're ashamed of.
Shoes
For the shoes, LittlePinkTop recommends these leather brogue trainers from Ted Baker!
If you thought that trainers couldn't look classy, think again! This is that stylish, underrepresented option that truly deserves your consideration. So, just think of Linux but make it shoes.
The chunky rubber soles provide good grip with a sporty feel, while ornamental perforated patterns make them look fancy.
These trainers also have blue details on the heel tab and tongue, which matches the rest of the outfit in a subtle way.
Socks
You need a pair of non-generic socks for special shoes like that because you don't want to look like an NPC. Check out these navy blue socks with a star pattern in a lighter shade of blue.
Briefcase
If you and your laptop are inseparable, you might want to have it on you even during social occasions.
Check out this black leather briefcase with grey and blue textile stripes running vertically in the middle. It will be stylistically coherent with the outfit.
It's a very stylish solution for a practical need.
Just to recap:
A dark pair of jeans can actually be dressy and is a great starting point.
Oxford shirts and crew-neck shirts are always reliable.
A cardigan can make your look more preppy, and a well-designed one can bring both boldness and comfort.
It's not just dress shoes vs. sneakers. A pair of leather trainers with brogue details could bring the right balance for a sharp look.
A briefcase can be both functional and fashionable.
Now that we have an outfit ready, you might have a better idea of how fashion algorithms work. If your outfits are still generating error messages during interactions with people, just refresh LittlePinkTop regularly for more menswear looks and advice. LittlePinkTop will optimize your style!