Fall 2021 Sweater Trends: Shackets, Sweater Vests, and Two-Toned Sweaters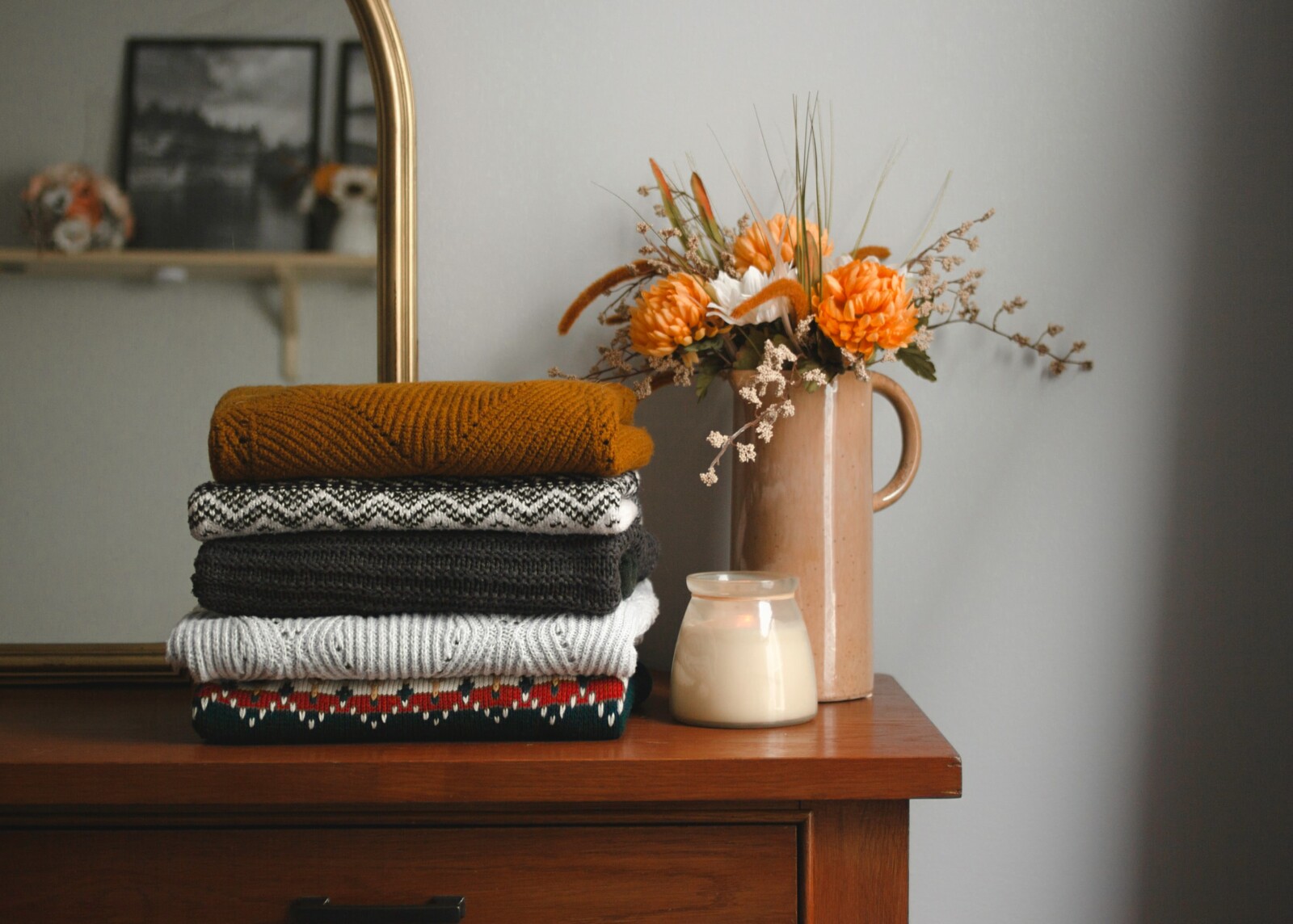 I didn't like pumpkin spice lattes the first time I tried them, but after stealing enough sips from my husband's order, I finally came around and now I LOVE them. (And now he doesn't really believe in caffeine anymore.) Anyway, you might feel the same way about sweaters. Maybe you remember feeling stuffy or itchy in them as a kid, after a parent or caregiver bundled you up on a chilly autumn day. Well, sweaters have changed, and so have you, so maybe it's time to change into one!
LittlePinkTop curated a list of sweaters that are comfortable and stylish, so at the very least, you're about to change your mind.
LittlePinkTop also has an insider's scoop from Stephanie Summers-Mayer, a product expert on HSN who also owns Cocoplum Boutique. The fall 2021 season is all about shackets, sweater vests, and two-toned sweaters!
Shackets
Stephanie says that shackets are huge this fall! "The Shacket is a shirt-jacket combination and has become popular because they can be worn as both," she explained. "They're the absolute perfect layering piece through fall, winter and spring."
You can learn more about layering as a fashion strategy right here on LittlePinktop and discover what "onion dressing" is (though its origins are murky).
If you're wondering what fabric to look for, Stephanie lists off wool blend, leather styles, or sherpa, aka faux-sheepskin or faux-shearling. Plaid and Aztec prints have been among the best sellers on Cocoplum Boutique's website.
​​Cocoplum Boutique is also selling a raw hem shacket studded with pearls, which appears to be pretty popular because they're almost sold out!
To better understand this fall trend, here are some other shacket examples from LittlePinkTop's affiliate partners (which, disclosure, means we may earn a commission if you buy something)…
Here's a country-style, frayed look:
This pink long-sleeve shacket contains 15% wool, so it will keep you warm. The fringe at the bottom will make you stand out and project a bold fashion attitude.
If you are constantly cold and need more wool, consider this oversized plaid shirt jacket from Blank NYC:
It has a classic collar and generous shirttail hem, which is a lower, typically curved part of a shirt that comes down below the waist. Personally, I love those kinds of shirts because it falls below your bum and keeps you extra warm.
Here is an inexpensive option from PrettyLittleThing, currently priced at $27 after a 51% discount:
It comes in light grey and beige colors and has a ​​button-up design, which you can easily dress up with a blouse or dress down by wearing a white T-shirt underneath. And don't worry, it has an oversized fit that will allow the blouse or shirt to fit freely underneath.
Sweater Vest
There is another craze this season — sweater vests!
"Speaking of sweaters, we've also been channeling our inner Clueless girl (as if!) with the sweater vest trend," says Stephanie.
Here's a cute example from PrettyLittleThing that comes in light grey or sage green (currently priced at just $17):
Notice how the V neckline and oversized collar contribute to the comfort and cuteness of it. To dress it up, wear it with classy pants and mules (the style of shoe, not the offspring of a donkey and a horse)!
"The Voyeurs" star Sydney Sweeney will show you exactly how to dress up a sweater vest.
In a recent Instagram post, she paired her creamy vest with black pants, a white shirt, and a black tie. The entire outfit looks very fresh and stylish. The tie adds masculinity and boss vibes to the look, while the sweater vest keeps it soft and feminine.
Two-toned Sweaters
I've noticed that two-toned or color-block sweaters are becoming particularly popular. Stephanie confirmed that this trend has been a big seller this year. Maybe because it offers a "little twist on your not-so-average sweater."
PrettyLittleThing has a color block ribbed cardigan on sale right now for just $17! Jump on it right now, not to pay two times more for a two-toned sweater.
The two-toned trend wasn't exclusive to sweaters only. You can find pants, skirts, bags, and even shoes like that!
Do you already have a cart ready to check out, but you're not sure if you'll receive your online order on time? We've all heard about supply chain disruptions, and it might make us a bit nervous especially during online holiday shopping.
Stephanie Summers-Mayer thinks that these disruptions might push more people indoors for last-minute shopping. Cocoplum Boutique began in the Sunshine State before expanding; they still view brick-and-mortar as an essential part of fashion.
As Stephanie explains: "Small businesses like myself are hoping to see more faces in store as a result of those procrastinating shoppers! We miss the physical interactions, the connections, and those things have always been and always should be a part of the experience."