Holiday Haul Box Brings Holiday Spirit in a Subscription Box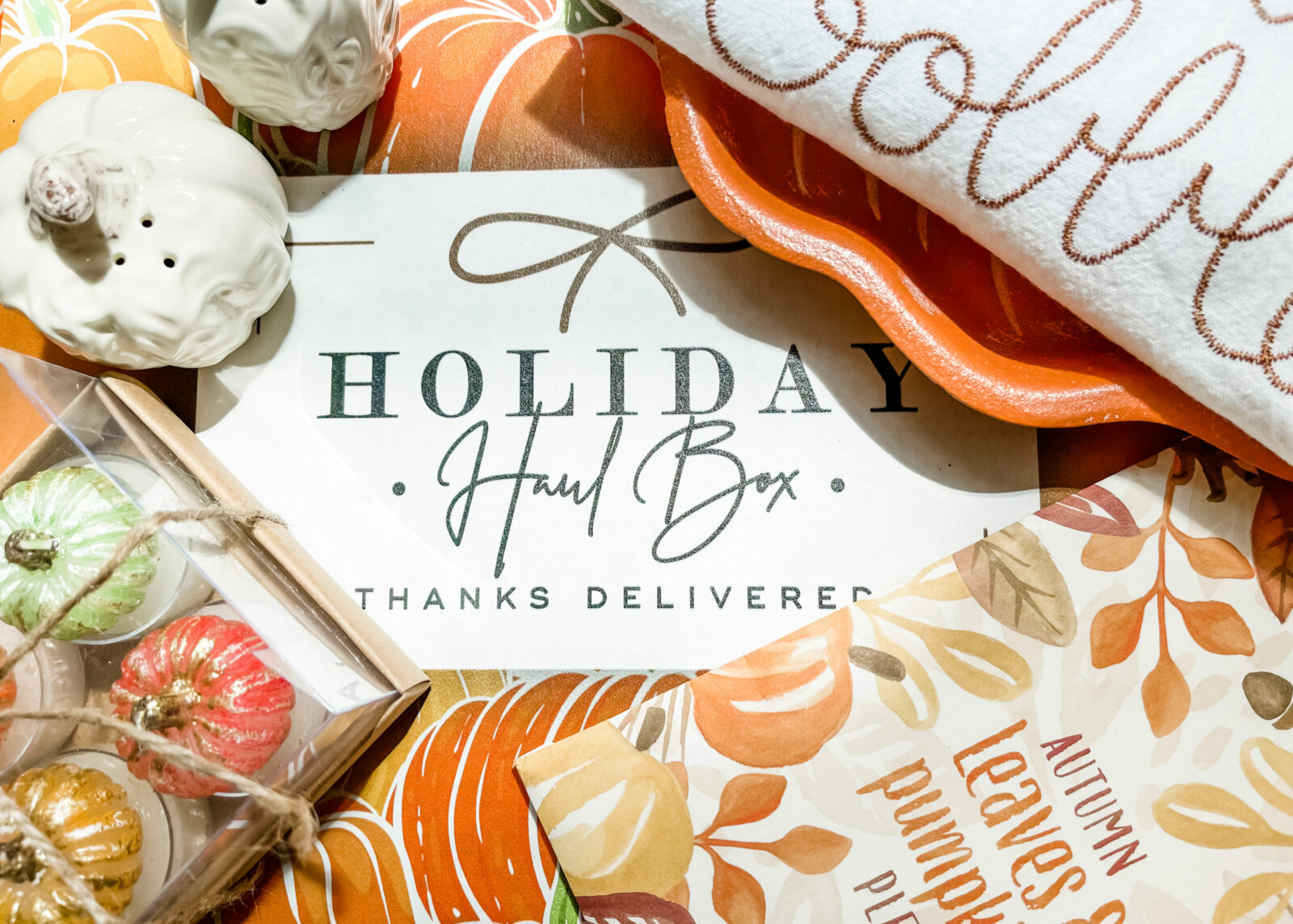 I always loved receiving mail, be it a letter from a pen pal or a parcel with some goodies from my granny. It always felt special and filled me with fuzzy feelings. Being an adult, I find that I'm still getting overjoyed when receiving mail, even if it's an Amazon package, and I literally had to pay for it, and end up returning it…
So, it isn't surprising that Holiday Haul Box, a subscription box service celebrating the holidays and seasons, managed to spark delight for me when they sent LittlePinkTop.com a sample box.
If you choose to subscribe, you will receive coordinated holiday decor items for 7 holidays: Valentine's Day, St. Patrick's Day, Easter or Passover, the 4th of July, Halloween, Thanksgiving, and Christmas or Hanukkah.
Each box includes 6 to 9 products, and the impression created is greater than the sum of its parts. The company aims to provide an "unparalleled unboxing experience, making it fun from start to finish."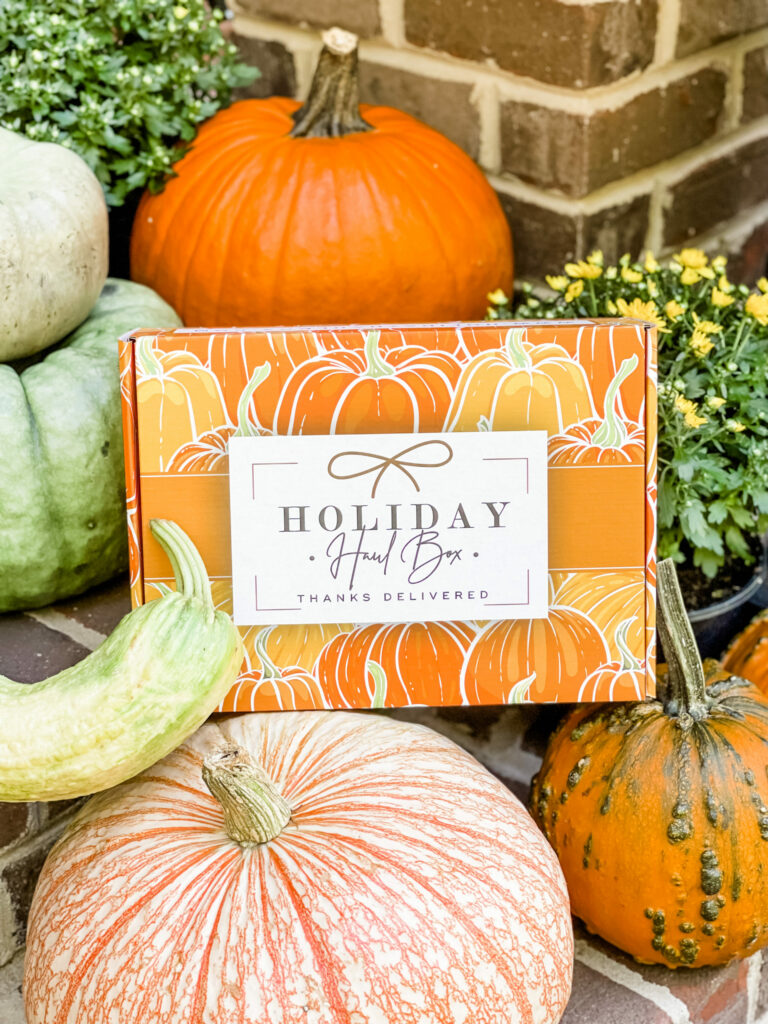 My complimentary Thanksgiving box included an aromatic sachet, which filled my whole home with seasonal atmosphere.
It also contained a rustic-looking wooden box with a hand-printed sign, reading: "Always Thankful." This 6×6 box sign is now standing on my window sill, reminding me to be thankful. Another wooden, wired "Happy Thanksgiving" sign just needs a spot in your home that it can cling onto.
If you don't have a Thanksgiving-themed kitchen towel, you could get one in the box. An off-white towel has a turkey embroidered on it, saying "Gobble Gobble." The towel is 100% cotton, too!
Holiday Haul Box also included salt & pepper shakers, shaped like pumpkins, of course. And another pumpkin decoration provided a sense of character because it was made of eyelash yarn.
What is eyelash yarn? It's a type of fabric with a thread base, with several long strands spaced at even intervals that jut out at an angle from the main strand. Basically, it's a fluffy ball of Thanksgiving happiness that you can use to decorate your table, mantle, buffets, or tiered trays.
If you think that this is not enough to get an autumn vibe going, rest assured. The Holiday Haul Box also included a decorative plate that looks like an orange leaf. I filled it with the festive filler that was included in the box: pumpkins and acorns! You could fill any vase or bowl you have with them, too.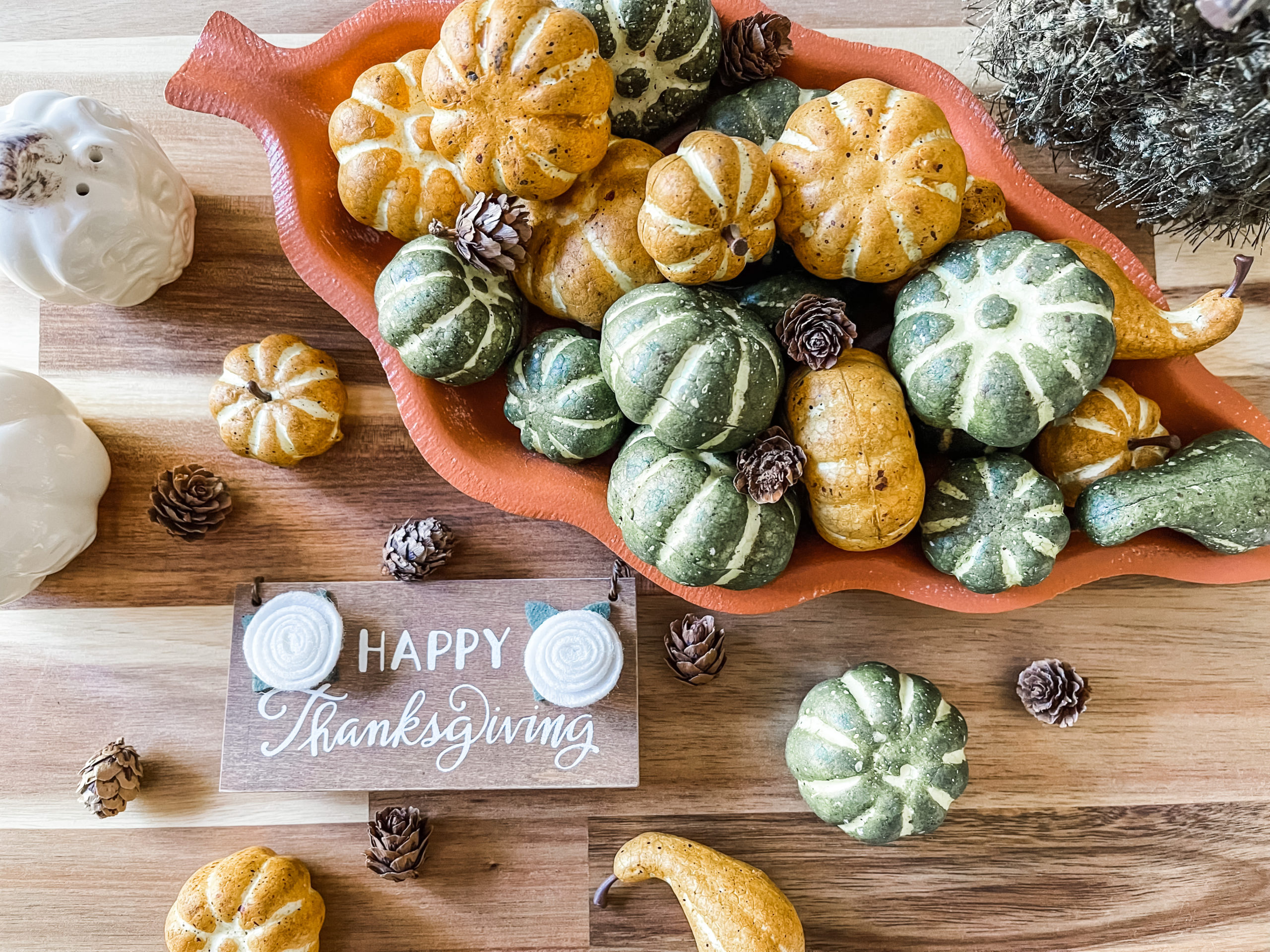 Can't imagine a family dinner without candles? LittlePinkTop received four cute little tea light candles shaped like squirrels! I couldn't bring myself to actually burn them; it would feel wrong. So, I'll just keep them as decorations and will actually reuse them for Christmas as well.
All this little happiness was included in one box to make the holidays even more special. You should remember that "box items can vary based on product availability but all items are of equal value and quality." So if you now want a box of goodies, too, you can subscribe to the Holiday Haul Box, or gift a box to the festive homemaker you know.