Channel Your Top Gun Energy With Aviator Sunglasses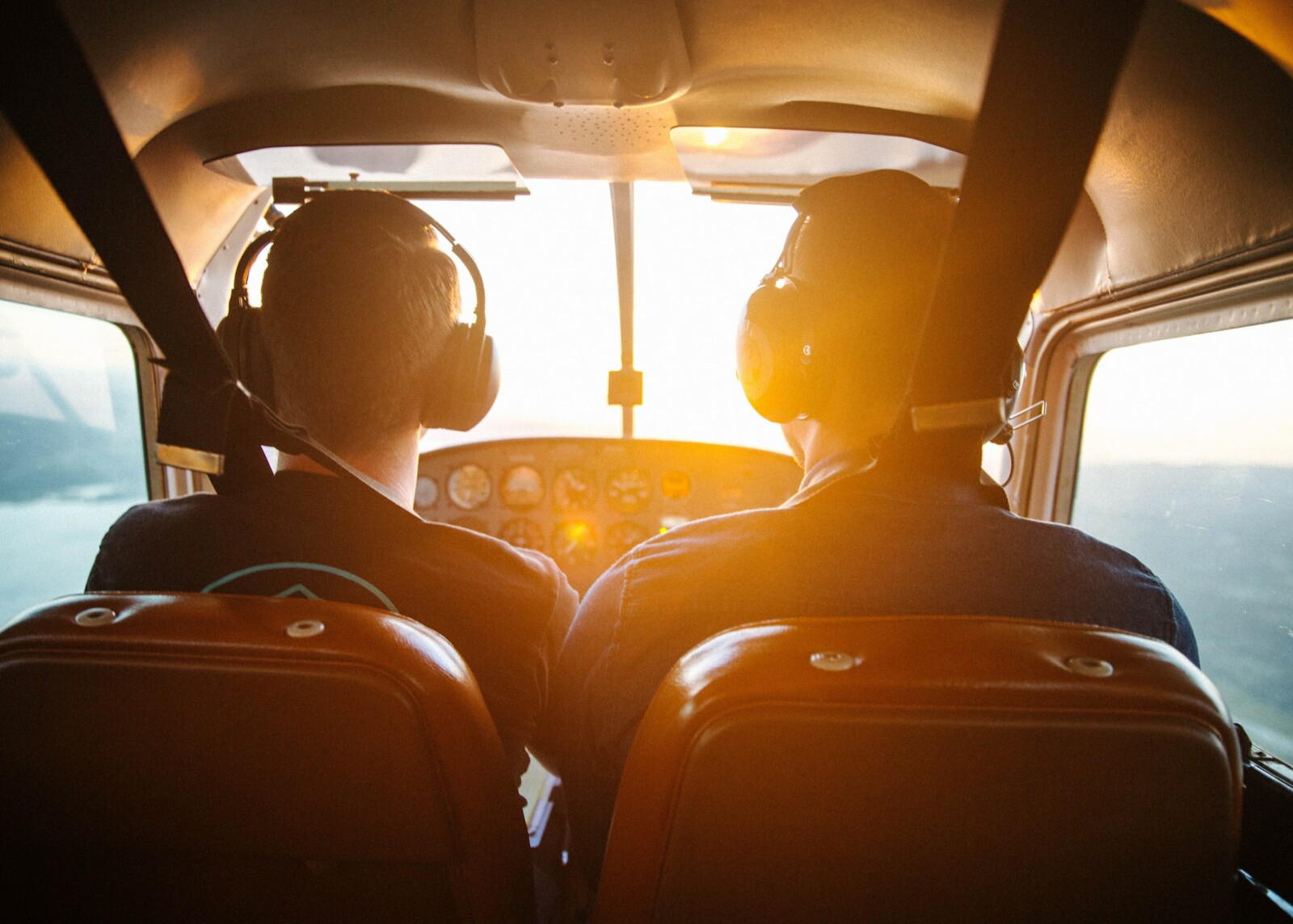 Aviator sunglasses have been around for almost a century! We all know that POTUS is a fan. But have you ever wondered how Ray-Ban, an upscale eyewear company, got its name? And how exactly did their staple aviator style take off?
If you'd also like some tips on what to wear with your aviators, then prepare for takeoff because LittlePinkTop will cover all of the above!
Aviators were originally created for the U.S. Army Air Corps, and later went mainstream under the brand Ray-Ban because — surprise, surprise — the primary purpose of those sunglasses was to ban rays!
You might be asking yourself how this "ray banning" technology worked. Were there Avengers involved?
LittlePinkTop asked Tony Stark, but he doesn't exist, so next, we asked fashion historian Nancy Flaherty.
Flaherty told LittlePinkTop that the specifically designed "teardrop-shaped lenses" originally helped pilots look down on their instrument panels while in flight.
"After World War II, everything military was in fashion and aviators became popular among fashionistas looking to show up with military flair," she explained.
Aviator sunglasses continue to "fade in and out of high fashion about every twenty years."
The style historian backed this up with vivid examples: in the '80s, public figures like George Michael, Freddie Mercury, and Tom Cruise, aka Maverick in "Top Gun," kept these sunglasses in style.
She continued, "Two decades later, Tom Ford created a pair for his own label back in 2004 as part of his first collection post-Gucci. And Michael Kors is never seen without his signature pair from his own label."
The country's first couple, Joe and Jill Biden, often appear wearing aviator sunglasses, too!
The "Top Gun" example is particularly iconic, and will probably be even more so after the long-delayed sequel is released. Tom Cruise was originally seen rocking those sexy aviator sunglasses in a fighter jet, on his bike, and just about everywhere else. Was he wearing them during the love scene with ​​Kelly McGillis? I dunno, probably, I'll have to watch it again. The point is that you can start feeling cool by incorporating aviators into your daily style, as well.
If we are going by the playbook, which Maverick never did, then only people with an oval, square, or heart-shaped face would wear aviators. But really, aviators can and will be worn by everyone, regardless of their face shape!
There are still some good tactics, though. First, ladies with oblong faces should try out the oversized options in aviators. People with round faces tend to look their best in square lens aviators that help balance out their symmetry.
Now that you've learned about the history and different options, you can actually start looking into getting a pair. You can find excellent choices from a newer brand called Cheeterz Club that is trying to change the perception of aging. 
LittlePinkTop received stylish frames from this brand in the past, so imagine the dopamine hit when they sent over a complimentary pair of their aviators for review.
I know I'm ready to embrace those "Top Gun" aesthetics!
So, what could you wear with some Cheeterz Club aviators? I've assembled some options from LittlePinkTop's affiliate partners (we may earn a commission if you buy something).
If you are in a more casual, sexy mood, go for a white T-shirt and leather jacket. Paired with your shades, it's a look that is somehow cool and safe at the same time.
The T-shirt
I'd bet you have a simple white T-shirt already in your closet. But if you need a fresher one, here's an option from Ted Baker:
This simple round-neck shirt is 100% cotton and has a cute, dainty flower embroidered at the bottom.
The Jacket
What would look sexier than an oversized faux leather jacket with traditional biker zip detailing, like this one from PrettyLittleThing?
The Jeans
We are going for the staple casual look here, so a pair of black jeans would also be a great idea.
These particular black jeans from PrettyLittleThing have a flattering mom fit and go well with basically anything you might already have in your closet. Besides, at just over $20, you'll nosedive for them.
The Belt
If you are afraid that black jeans would look too boring, add a buckle belt.
You can pick this one from Madewell because it's made well. It has an unusual fur texture and spotted pattern that looks unconventional.
You can match a brown belt with a tan leather watch, which will stand out against your black jacket and jeans.
The Watch
The Shoes
These leather lace-up shoes in black would complete the look and keep you comfortable all day long.
Remember, don't over-accessorize.
It's universal advice: don't have too many accessories because they might take attention away from each other or clash. Instead, match your aviators with simple jewelry or a classic watch.
Don't wear them on the top of your head.
Not because I have something against it, but because aviators are not a headband. Their frame will loosen over time. When you are not wearing them, hook them onto your collar or pocket.
Aviator sunglasses hooked on the slightly unbuttoned shirt look particularly sexy. I know because this is the first image I remember of my husband when I met him! I thought it looked a little indecent… but I was intrigued. 😊