A Coffee Shop Look for Creative Guys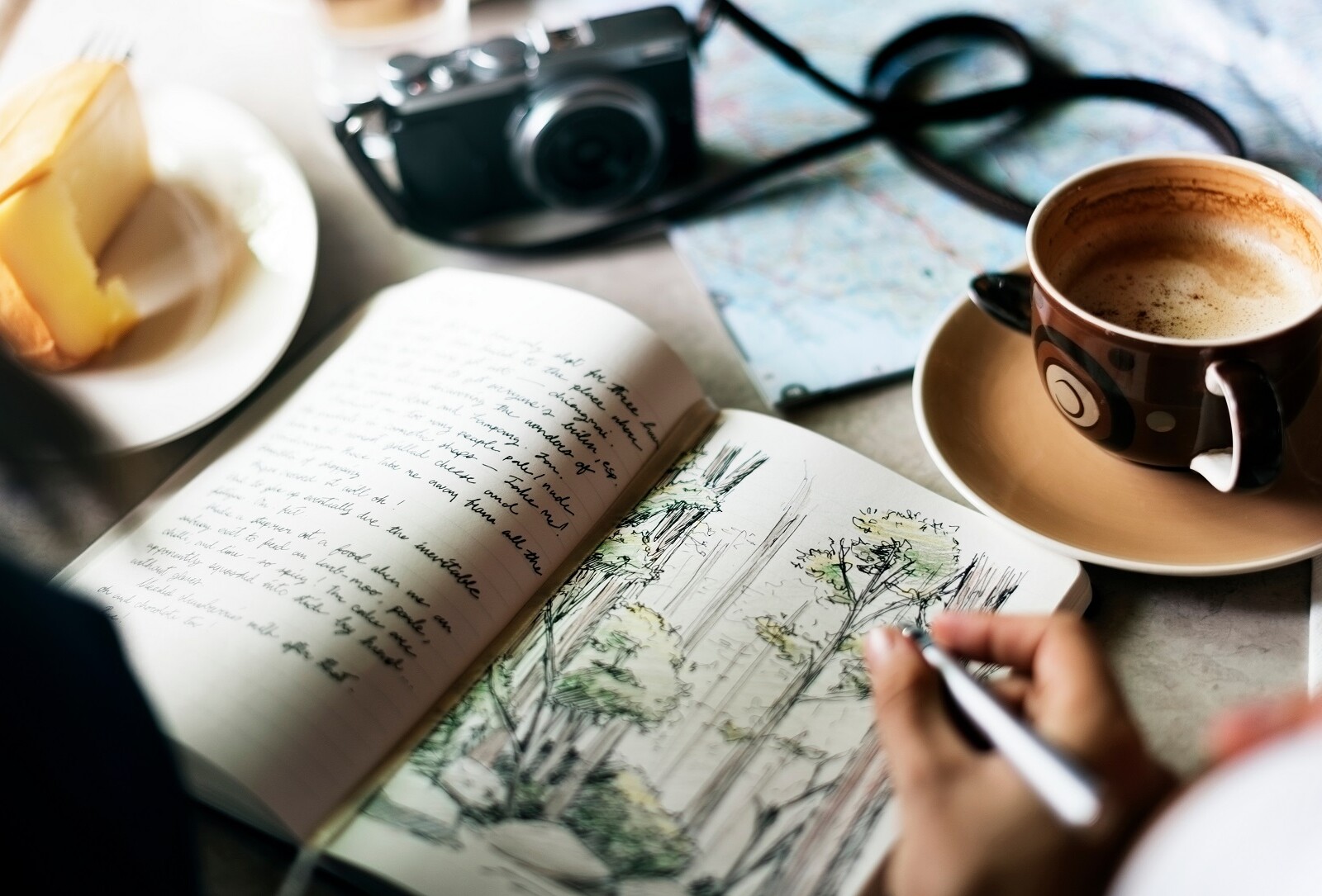 Are you a guy who works on his art in a coffee shop — be it a novel, Photoshopping, or a Reddit polemic? Here's how to do that in style: feeling and signaling your creativity, through fashion, can be its own form of caffeine!
From head to toe, LittlePinkTop has curated the perfect look for you, with items selected from our affiliate partners:
Let's explain! With the help of the dark blue Pink Floyd graphic tee selected above, you will show that you don't need no thought control (a reference to their "Another Brick in the Wall" song), but if you do decide to buy this shirt from our affiliate partner, you might have been influenced by LittlePinkTop's stylistic sensibility. All jokes aside, this tee looks very creative and yet sleek.
On a colder day, you might want to put a flannel shirt over that graphic tee. The blue, red, and yellow checks of the relaxed-fit flannel shirt, showcased above, will complement the graphic tee. Besides, it's made of 100% cotton, which provides everyday comfort, and since it's made by the Swedish, sustainability-friendly outdoor brand Fjällräven, your values will rock, too!
For the pants, LittlePinkTop has selected "Station Pants," which have a tough, workwear quality to them that will make you feel like your art is legit! The color is described as "sorrel." If you're looking for another option, you might respond to Carhartt Men's Rugged Flex Rigby Double Front Pant, also on Zappos. They're about half the price but at the current time, the sizes available are a bit more limited. However, if you can find a pair in your size, their "hickory" color would work in a similar way to the "sorrel." See below:
The gorgeous backpack above, crafted from Italian antique pull up leather, might challenge your budget if you're a starving artist type, but it's a very high-quality bag that will serve you for years to come. It has a relaxed yet sophisticated look. The whiskey color might make you want to hop from the hipster coffee shop to the nearest craft brewery. And as stately or timeless as that leather looks, this backpack also includes a padded tech compartment to keep your laptop or tablet secure.
You'll likely agree that the pebbled leather Beckett Simonon sneakers and watch choice bring the outfit together. Ultimately, this results in a comfortable look that will help you to feel creative, hip, and productive. You might also receive some intrigued looks and compliments on your artistic taste.