How to Choose and Wear a Straw Hat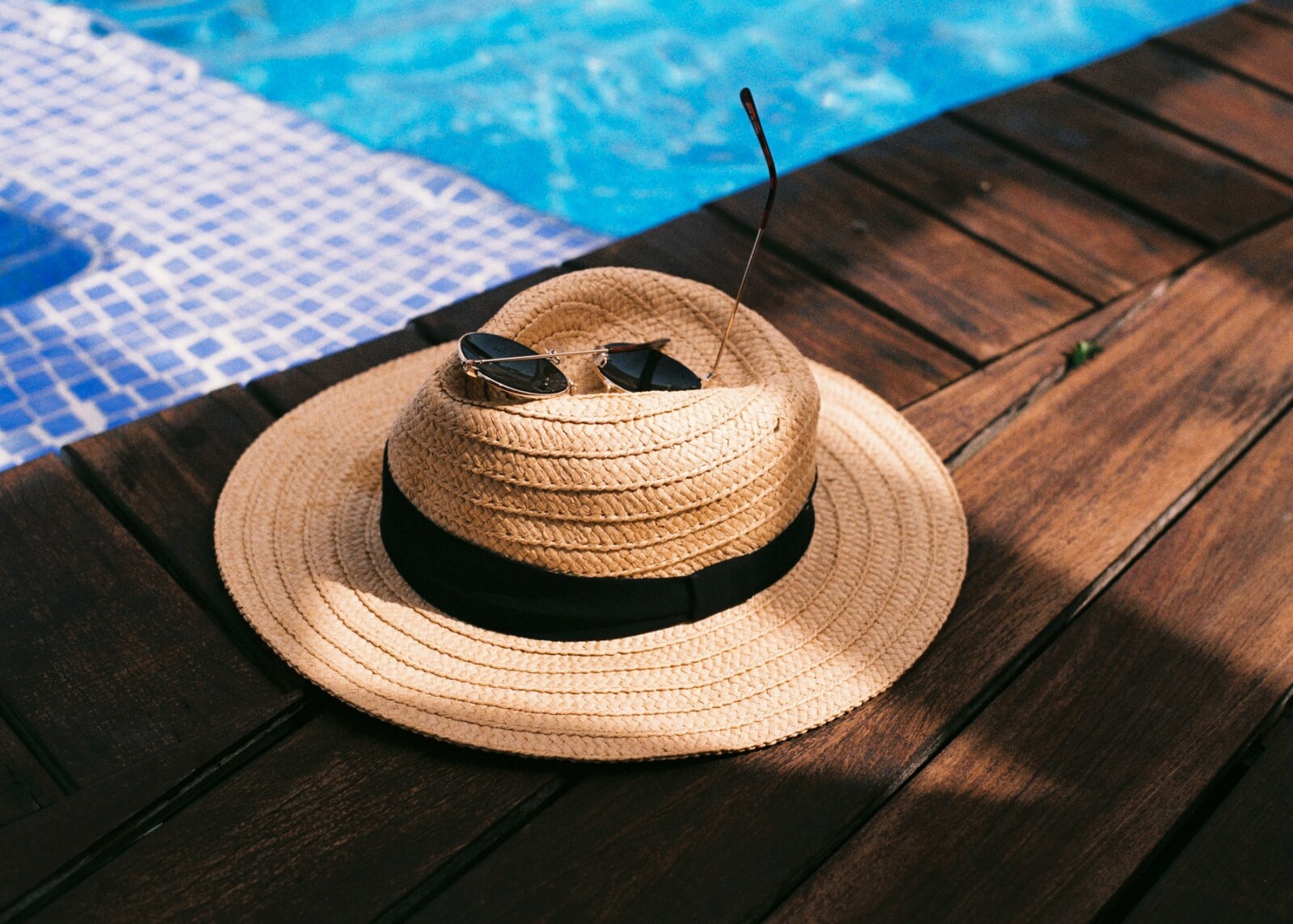 Believe it or not, you can wear a straw hat even when you're not cracking sunflower seeds with your teeth in a field. You could be in a Starbucks in a downtown office district. There are different types of straw hats, though. Some work best on the beach, while others can offer more of a stylish air.
So, if you're desperate for fashion advice on this issue, and this is the last straw – get it – because you're about to give up, stop worrying! LittlePinkTop – and your soon-to-be new straw hat – have got you covered.
What Are Straw Hats Made Of?
You probably expected a simple answer – straw, right? And yet, straw hats could fall under several categories: typically, Panama, Raffia, paper straw, and hemp.
Panama straw, a.k.a. toquilla straw, is made from the leaves of the toquilla palm. It's durable and lightweight.
Raffia straw consists of the bast fiber of the tropical palm tree and has stretchy qualities.
Paper straw, or Toyo, is an artificially-produced straw made from wood fibers. Paper straw doesn't break as easily and is less sensitive to water.
Another type of straw from which hats are made is hemp.
But you're not out of fashion school just yet. Here are the categories of the hemp-based "straw" hats:
Abaca is derived from the banana fiber and is said to be particularly kind to skin.
Sinamay straw is woven from the processed stalks of the abaca tree, a type of banana native to the Philippines, and is three times stronger than cotton or silk.
Sisal is produced from leaves of the sisal (surprise, surprise) and is more refined and shiny than the other hemp fibers. It's often used to create elegant hats for special occasions.
What Are the Main Pros of a Straw Hat?
Lightweight and comfortable
The airy material is great for summer
Easy to look after/maintain
What Are Some Cons of Straw Hats?
Breaks easier than other materials
Might be damaged if it gets wet
How Do You Take Care of a Straw Hat?
It's fairly simple: protect it from moisture. Otherwise, water might lead to deformation or molding of the material, which will detract from your stylish look. If the hat has a fabric lining, just clean it with a small amount of cleaning solvent, while avoiding getting the straw too wet.
How Can You Style a Straw Hat?
Panama Hat
"Panama" hats actually originated in Ecuador. The construction workers building the Panama canal used this type of hat as protection from the harsh sun. The name "Panama Hat" was introduced in 1906 when President Roosevelt wore them during the Panama Canal visit and ignited the trend. His outfits on the trip projected confidence and style.
So, how should you style this hat?
In an Instagram post from the spring of 2019, Japanese actress and model Tao Okamoto offered a compelling example, shortly after relocating to California. She paired a Panama hat with a lightweight white blouse. She also color-coordinated the hat with a brown leather bag. As if Tao wasn't already photogenic enough, she snapped pics of the outfit while on a walk through an almost fantastical orange poppy field in California.
If you are planning an outing and want to look as stylish, check out this chic-looking Panama hat available on Charming Charlie, an affiliate partner of LittlePinkTop (disclosure: LittlePinkTop may earn a commission if you buy from our affiliates):
The black ribbon classes it up and a cute bee embellishment adds a delicate touch!
The Straw Fedora Hat
It's easy to mix up a Panama hat and a straw fedora, but what distinguishes a fedora hat is a low crown with a pinched front and moderately wide brim. Straw fedora hats are lightweight, stylish, and functional.
In an Instagram post from June 2022, Cynthia Bailey, an American model, reality television personality, and actress, showed off this type of hat while posing poolside in Austin, Texas.
Cynthia paired her straw fedora with denim cut-offs, a simple white top, and a light kimono-looking overshirt with green embroidery. The stylish black ribbon on the hat was harmoniously paired with a black Hermès belt, black flip-flops, and a black tote and crossbody bag from her brand CB VIOR.
You can find a similar option on our affiliate partner Zappos:
This straw fedora was specially created to be easily packable, without losing its shape!
The Cowgirl Straw Hat
If your mind is set on cowgirl vibes, then really go for it, just like actress Teala Dunn did!
In an Instagram photo from November 2021, she really had fun with this look, pairing her hat with a pair of white cowgirl boots, a brown buckle belt, revealing denim shorts (if we could call them that), and black and white cow-print chaps.
You can go for a Western look by getting this twisted weave, made of premium straw with an open-weave panel, from affiliate partner Zappos:
This hat was made to feel breathable, right down to the genuine leather interior sweatband "for all-day comfort."
The Life Guard Straw Hat
California lifeguards often wear this type of hat, which is usually made from thicker straw. It has a distinctive look – a high crown and adjustable chin strap.
If you want to dive into this type of style, you'll be in the company of Annalise Basso, an American actress and model, who is constantly dealing with extreme cold in the fictional world of the TV show "Snowpiercer," but nevertheless knows some real-life hacks against sun exposure.
In an Instagram photo from June 2022, taken at a farm in Kentucky, Annalise covered her red curls with a large straw hat that had a blue lining and chin strap. She paired it with sleeveless garment with Porto-style imagery that looked like a real work of art.
For a similar look, you might want to choose this straw hat from Zappos, which has an adjustable drawcord, as well:
The Derby Straw Hat
This straw hat has a classy lampshade style, which you might remember from "Breakfast at Tiffany's." Audrey Hepburn created a frenzy around this chic type of hat.
The wide brim is great for sun protection, and the dramatic style creates a "wow effect." Ladies like wearing this type of hat to derby, hence the name.
So, if you are attending a social gathering this summer, you might just as well go for the bell-shaped "Gigi Pip Jolie Boater Hat" on Zappos, described as a great way to elevate casualwear:
Heed the maintenance instructions: steam to clean and reshape!
The Floppy Beach Straw Hat
But if you would rather just chill on the beach and keep it low-key, you don't necessarily have to compromise your style.
Australian model Duckie Thot picked a wide-brimmed floppy beach hat when celebrating Africa Day in Ghana back in 2021.
The bright orange hat was color-coordinated with a swimming suit of a darker orangish shade.
You can get a similar style for yourself:
This hat from Trina Turk, LittlePinkTop's affiliate partner, has a wide brim and a cute velvet ribbon. It comes in a rust brown color and resembles the one that Duckie picked. And as the brand points out, it's a perfect accessory to take to the beach, the pool, or on your next vacation.
And finally, as for myself, here's how I styled my favorite straw hat:
Since my hat has black stripes, I went with a pair of light black pants and a sleeveless, lightweight collared shirt from UNIQLO.
But I don't always stick to safer options. Several years ago, I created a Western look during my summer trip to Colorado:
Explore the LittlePinkTop fashion section for more outfit inspiration!