6 Creative Products That Make Day-To-Day Routines Just a Little Bit Easier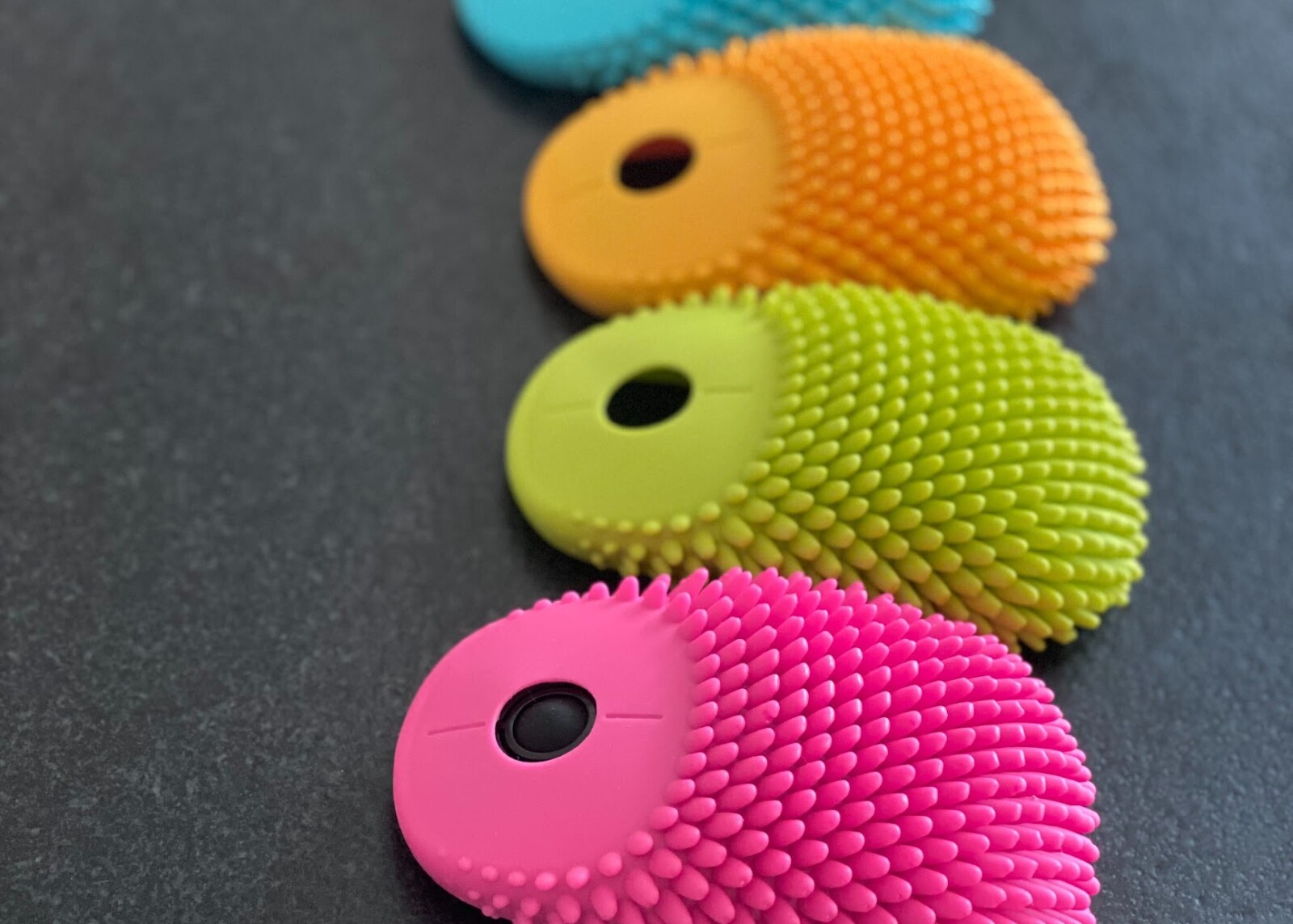 Sometimes you know exactly what you want, like eyebrow pencils under $10 – right item, right price, check and check – but what about all those creative, surprising products you sometimes stumble across that tickle you with delight?
Some of those items can make your day-to-day routine just a little bit easier by reducing stress, or removing resistance from something that you know you should be doing but might not feel like doing. For example, getting in some exercise, doing laundry, or putting in an extra hour of screentime to complete an important project.
LittlePinkTop.com put together some ideas for you along these lines that might spark joy. Sometimes, the little things add up and make a big difference (little pink tops don't really add up to much of anything, by the way).
All of these items have a very "giftable" quality, which could be helpful since the holiday season is right around the corner. You don't want to wait until Christmas Eve when you find yourself shopping last minute at the gas station that literally is right around the corner. Trust me, it's no fun to be scouring through a few small aisles, trying to convince yourself that a jump starter kit is exactly what a five-year-old needs, or that you can save your marriage with ten packs of chewing gum and a Slim Jim stick (because the beef jerky pack is overpriced). I never did that, by the way… or did I?
(Disclosure: The items in this list were selected around a common theme. Some of them come from LittlePinkTop's affiliate partners, so we may earn a commission if you buy something.)
The Hoglet by HedgeHog Health (a computer mouse/fidget toy)
This computer mouse is not only incredibly cute and wireless; it's also a fidget toy that has been "designed from the ground up to provide the rewarding multi-sensory experience" that can help kids with learning differences like ASD (autism spectrum disorder) and ADHD (attention deficit hyperactivity disorder). What a great idea! By turning a mouse into a hedgehog, this brand can turn restlessness or unease into focused learning activities.
How does it work? HedgeHog Health sent one over to LittlePinkTop and we had it in action in minutes. Just plug the USB receiver into your computer's slot and it's all pretty straightforward. The hedgehog texture is like a costume that slips on over the mouse that's also included. And watching how kids enjoy the hedgehog is so adorable. Check out this photo from HedgeHog Health and tell me it's not super cute:
It has a relatively quiet click, and rubbing the hedgehog's spikes (which are soft, of course) produces a sound that might even be called ASMR (the autonomous sensory meridian response). You might be surprised by how soothing this is.
This productive fidget toy is a great gift for a kid or friend who processes the world a little bit differently, or really for anyone with an appreciation for creative gadgetry. Besides, this mouse comes in an adorable bright yellow box with a matching hedgehog sticker. What is more, if you buy this mouse, you can participate in the brand's #HogletsInTheWild campaign: you post a picture of your Hoglet on Facebook or Instagram with the tag @hedgehoghealth, and you could be chosen as the monthly winner to receive HedgeHog Health apparel. 
Courant Catch:2 Classics Multi-Device Wireless Charger available on Brookstone
Speaking of electronics, have you ever had issues with charging your phone via cable? It happens sometimes, which is why wireless chargers can be a convenient workaround. But if you're worried about cluttering your desk with something that isn't stylish, you're in luck: LittlePinkTop found a wireless charger made of leather that can basically serve as a piece of art on any surface, in any room.
Tangram LED Smart Rope available on Brookstone
Sitting in front of your computer all day long might help with the project you're working on, but not your health. Remember all the articles you've read about the importance of stretching and exercise? Have you considered exercising smart, though?
SmartRope will help you do just that – it's a jump rope that "displays your fitness workout data in mid-air as you work out" using LEDs. It has up to 36-hour battery life and I trust that's more than enough. If it isn't, you're definitely jumping too much.
Uvio Self-Purifying Water Bottle available on Brookstone
So, maybe you're starting to see how these giftable items could really light up (pun intended) and streamline your whole day. But whether you're working or working out, you need to stay hydrated!
See Also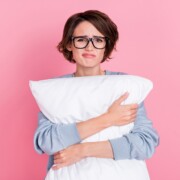 Above, check out a self-sanitizing straw bottle that uses "state of the art UV-C technology to purify your drinking water wherever you go." The brand explains that the Uvio Water Bottle uses its internal ultraviolet light on your drinking water for 1-3 minutes, which according to them, helps to rid it of potentially harmful microorganisms.
The STNKY Washable Laundry Bag
Okay, so you're nearing the end of your day. And after all that jump rope, hydration, and sweating, you've probably got some stinky clothes. Don't be embarrassed, you're only human.
So that you can stay hygienic and efficient, especially if you're on the go, STNKY (yep, that's the appropriately-named brand name) introduces a "new generation of washable laundry bags." They sent one over to LittlePinkTop for review and, in addition to doing everything they say it does, it even smells sort of fresh and exciting when it arrives, almost conjuring up impressions of a new pair of shoes.
They explain the process as follows: "STNKY Bags lock in those germs and smell from your gear while you go about your day. Then, when it's laundry time, there's no need to touch your dirty stuff. Just open the bottom zipper, turn the bag inside out and your STNKY Bag becomes a wash bag. Throw it in the washer and dryer, bag and all, and you'll be ready to go again!"
The Miracle Move-In Bundle from Miracle Brand
Finally, what could streamline your life more than a "Miracle Move-In Bundle" with 2 sets of premium sheets and 2 sets of ultra-plush towels? If you're a Gen Z-er who just rented their first apartment, this could help get you started. Or, for anyone else, it's just what you need to shower after your workout and slip into bed with.
And there you have it, 6 creative products that make day-to-day routines just a little bit easier! They might take out some of the friction and guesswork from your life, preventing you from becoming an irritable, puffed-out hedgehog yourself.