The Best Games To Buy for Your Adult Friends as Holiday Gifts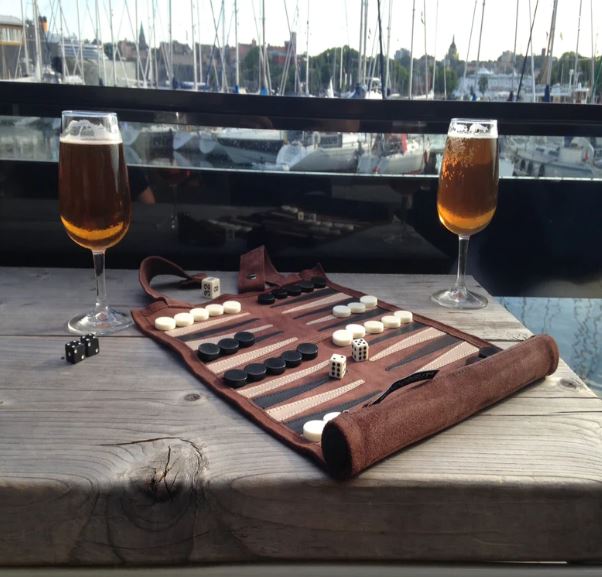 Did you know that playing games is a valid tool for stress management? LittlePinkTop is not playing any games with you – games can lower your blood pressure and stress levels and elevate the feeling of happiness. There's no need to overstate it, so let's just say there's a reason why games exist!
And there's no reason why kids should have a monopoly (pun intended) on all that fun. LittlePinkTop found 4 games that physically look classy and stylish – the perfect gift for any reader of a style publication like this one.
(Disclosure: As usual, if you buy something using our links, LittlePinkTop may earn a commission.)
Giant Tower Game With Straightener, Table & Storage Box
The sixty jumbo pieces above are crafted from New Zealand poplar wood. This game also comes in a wooden box, so that you won't lose any piece of that happiness.
Yardzee, Farkle & 20+ Dice Games
Don't roll the dice on picking a good game. Or actually do roll the dice with 6 oversized wood dice intended for outdoor yard games like Yardzee and Farkle! This fun kit includes 5 double-sided scorecards, a wooden bucket, and a dry-erase marker. It gives you everything you need to play over 20 games, and again, it's beautiful to look at.
Giant Wooden Tic Tac Toe Game in Oak
If you want to bring friends or family together to bond over another option with lovely aesthetics, the toss version of the classic tic-tac-toe might be what you were looking for. The kit above is once again jumbo-sized: it's a 3ft x 3ft game board with oversized 10in x 10in X's and O's.
Sondergut Roll-up Travel Game Backgammon
If intellectual games are your definition of fun because you feel the most happiness when improving your strategic thinking and problem-solving, go for this leather backgammon board that rolls up to the size of a pocket umbrella! You could take this roll-up travel game to a pub and be the life of the party. It was designed in Germany, is hand-sewn, and comes in velvety suede that has a rich look and feel.
And just like that, you can instantly feel better and more relaxed with any of these 4 classy-looking games! If you do decide to play with your friends in a pub or dive bar, be sure to read LittlePinkTop's article "What a Lady Can Wear to a Dive Bar."