Best Ugly Christmas Sweaters of 2022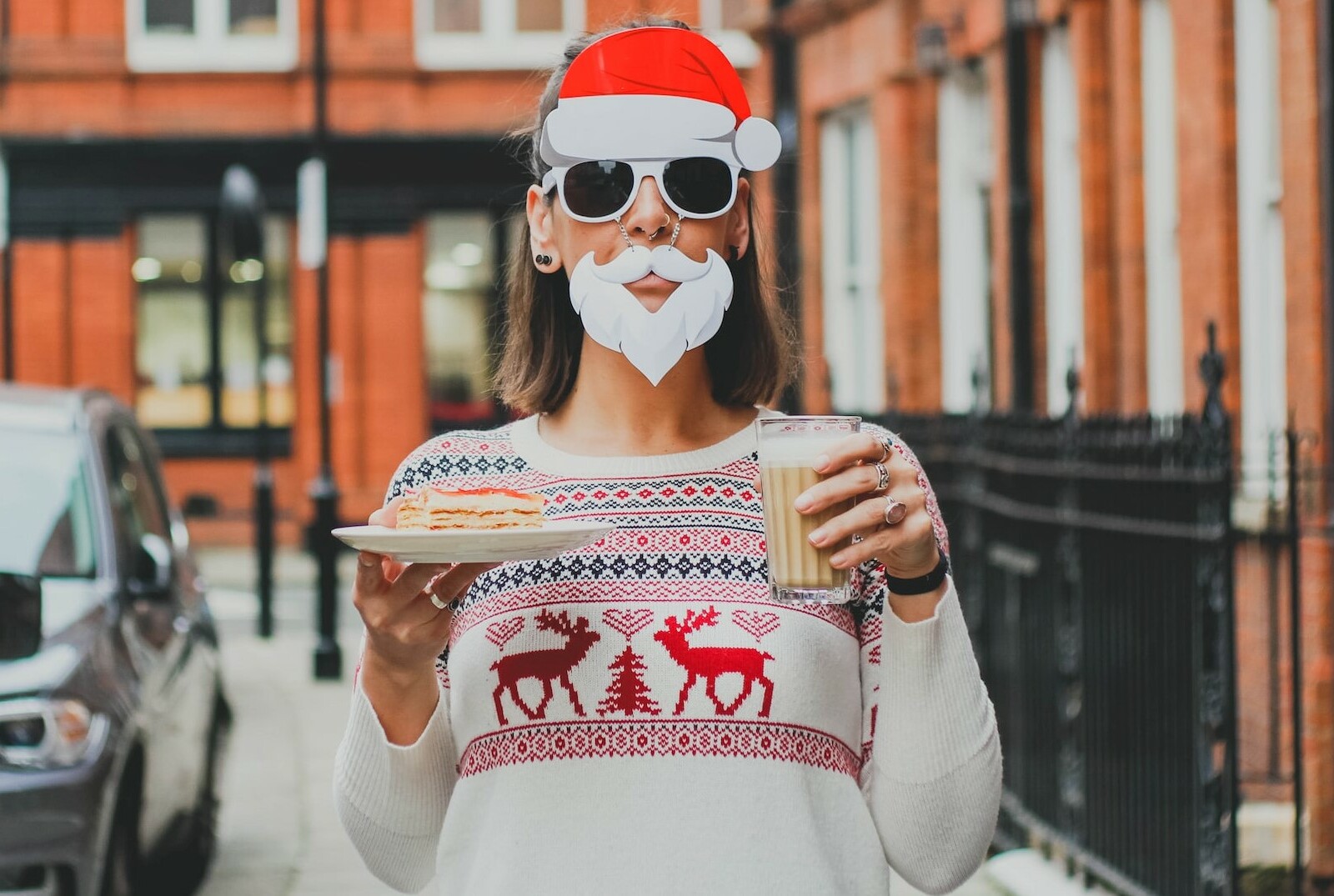 Looks and style are always subjective. However, ugly Christmas sweaters occupy a special place in fashion: the uglier, the better, because kitsch is your intention. With that being said, LittlePinkTop found the best ugly Christmas sweaters of 2022. They're so ugly they're… beautiful?
Your workplace might even have an ugly Christmas sweater contest (mine does). If you've already checked local department stores and couldn't find anything decent, a.k.a sufficiently ugly but creative, LittlePinkTop might help you win the prize. But before we get to our item selection, you might have some questions about the tradition itself.
What's the origin of ugly Christmas sweaters?
Mass production meant the full-blown commercialization of the holidays. In the 1950s, Christmas sweaters started appearing with designs that weren't meant to be tacky, like the ones today – they were called "jingle-bell sweaters." These sweaters featured pretty reindeer, snowflake prints, et cetera.
But it wasn't until the '80s and '90s that family sitcoms popularized the wackier holiday sweaters. The 2001 "Bridget Jones's Diary" movie conspicuously included Mark Darcy (Colin Firth) in a green turtleneck with a silly reindeer. A year later, Chris Boyd and Jordan Birch launched the first Christmas Sweater Party in Vancouver, Canada. The idea soon spread all over the world. And by 2007, ugly Christmas sweater searches skyrocketed in Google. The concept was picked up by the media again and took on a life of its own.
When is National Ugly Christmas Sweater Day?
National Ugly Christmas Sweater Day falls on the third Friday of December. So this year, get your sweater ready by December 16th!
Are people still into ugly Christmas sweaters?
Believe it or not, 23% of people have ugly Christmas sweaters – so you can be shamelessly ridiculous! You're not alone!
If you don't have time for a DIY ugly Christmas sweater, which you can easily make by attaching extravagant decorations like tinsel or even googly-eyes to an old sweater, check out the ready-to-go options below from our affiliate partners.
(Disclosure: If you buy something using these links, LittlePinkTop might earn a commission.)
Cutest Ugly Christmas Cardigan
If you don't want to use up a vacation day by attaching metallic gold tinsel and red and white pom-poms to a green V-neck cardigan, here it is, all done for you!
Christmas Pullover Sweatshirt 3D Print Ugly Christmas Tops
Here's an option where the printed-on design gives the illusion of depth. But will your cat try to knock the ornaments off your chest, hmm?
Red Hoodies Christmas Top
In the option above, Rudolph is chewing on a candy cane, apparently to make sure that Hermey the Elf (the North Pole dentist) has a merry Christmas.
Abominable Snow Kiss Sweater
If holiday planning is turning you into a monster, then embrace it by becoming the Abominable Snow Monster of the North, a.k.a Bumble. Get those friends and relatives in line, or send them off to the Island of Misfit Toys!
Jewel Neck Christmas Sweaters
If your eyes are starting to hurt and you're longing for a beautiful option, this red and white sweater with snowflake designs is actually cute and stylish. Sure, you'll be demonstrating that you misunderstood the assignment, but it's hard for a fashionista to go against their nature.
Unique Vintage Red & Flock Of Sheep Sweater
If you're the black sheep in your family, own it at the holiday get-together with this sweater (it also has pom-poms). Sometimes, the black sheep is just the one who tells it like it is.
Now that you know the history of the ugly Christmas sweater trend, you can knowledgeably defend your hideous fashion choices and win the office prize!