What's Rich Mom Energy and How Does It Relate To Quiet Luxury?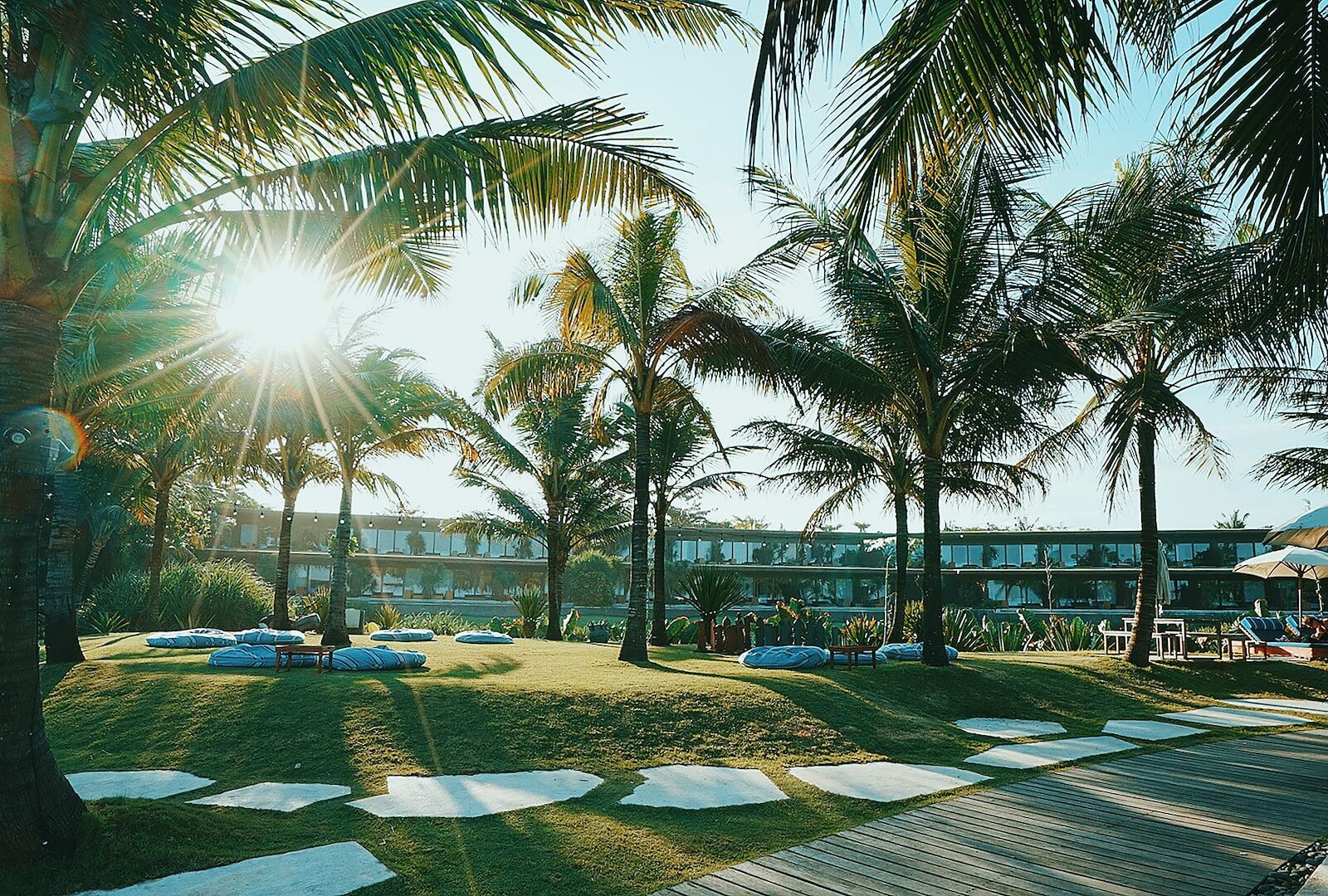 Guess who was spotted flaunting an all-white outfit at the Longines World Class Championship Tour event in South Beach? No, LittlePinkTop isn't going to actually make you guess. It was our fave Brazilian bombshell, Gisele Bündchen! Instead of sunbathing, or in addition to, Gisele spent time with her besties at an equestrian event that's set against the white sands of Miami Beach, Florida, attracting thousands of spectators from around the world.
When Vogue covered her look, the venerable fashion magazine concluded that her choice of white jeans epitomizes "rich mom energy" because they signify that the wearer isn't fretting over "the practical considerations typically acquainted with motherhood – like ketchup stains or muddy hemlines." I'm sorry, but do little kids just spend all their time creating pastes of ketchup and mud? Actually, that sounds about right.
Anyway, Gisele tucked a bright white linen button-down shirt into the high waistband of those pants – and she was a vision! The 42-year-old model accessorized her ensemble with gold chain jewelry, a glam quilted suede handbag, and leather espadrilles, which have all been identified as "rich mom" essentials.
If you're still hung up on what exactly "Rich Mom energy" means, it's a fashion phenomenon that sort of coexists with "quiet luxury" as a fashion buzzword this year. The "quiet luxury" trend was sparked by wardrobe touches in the final season of "Succession" as well as Gwyneth Paltrow's oh-so-luxe courtroom wardrobe. Online commentators began to notice and react to these opulent yet seemingly effortless, understated styles.
Christina Najjar, a TikTok influencer who describes herself as the social media platform's "older sister," introduced the "rich mom" part when she shared her "rich mom starter pack" videos. She's described the term as "an attitude of living well, getting a lot done, and having fun doing it." So basically, #lifegoals.
In an interview with LittlePinkTop, Slisha Kankariya, co-founder and CMO of With Clarity, delved into the fashion trends exemplified by Gisele's attention-grabbing look. As a jewelry expert – With Clarity crafts premium engagement rings with a free at-home try-on – Slisha Kankariya felt that both "rich mom energy" and "quiet luxury" share an emphasis on everyday elegance, with diamond jewelry being a key component.
She explained, "Staple classics that match with equally streamlined fashion pieces are the best way to elevate the everyday. Tennis bracelets, stud earrings with classic diamond shapes like rounds and princess cuts are the best way to showcase shine, but not distract from the luxe look that basics offer. Sticking with and layering a jewelry type, like yellow gold jewelry or diamond accents in platinum, looks effortless yet chic."
This polished everyday elegance can be traced back to influencers, she confirmed, especially those who are "not distracting too much by wearing loud colors, prints, patterns or overly distinctive jewelry." Slisha Kankariya elaborated by pointing out that "camels, solid metals, sleek diamond accents, and monotone help keep an aesthetic that can be repeated reel after reel and post after post."
As for Gisele Bündchen's look: "Her outfit works because it's an effortless balance of luxury without looking overly contrived. The matching metals and layering the jewelry show that there is a lot of thought put into the look, but just enough to still look casual. This is the superlative casual that all women strive for, to convey that our beauty is not a contrived manipulation, but a natural extension of our being."
If you're itching to channel your inner Gisele and Rich Mom Energy, here's how (disclosure: examples are from LittlePinkTop's affiliate partners):
Opt for crisp white jeans: Find a pair with a flattering fit, and always use LittlePinkTop's secret weapon: a trusty stain remover pen just in case that In-N-Out is just too good and you get carried away! A white pair of jeans below looks similar to the one Gisele was wearing.
These skinny white jeans have a flattering fit, and the cropped design will show off your beautiful ankles! But if you agree with Gen Z on the issue of skinny jeans, who tried to cancel them, you might want to consider straight-leg jeans.
The pair above has a vintage feel and really flattering fit!
Choose a classic linen button-down: A white linen shirt is perfect for that breezy, sophisticated look that Gisele modeled at the event. Tuck it into your jeans to fully capture her vibes. LittlePinkTop has found a very similar 100% linen shirt.
It seems like everyone loves this style and fabric as evidenced by one of the comments. A happy customer who bought the shirt featured above said that she first purchased a white one and then went back to buy more, but they were sold out! Should we blame Gisele for starting the trend? If you are already late to get this particular shirt, check out another similar option.
The Long Sleeve Coastalina Shirt from Tommy Bahama promises to complement your carefree style, "transporting you to an island state of mind, no matter where you are." You will project that "Rich Mom" energy like you are already in the Bahamas and not waiting for your train at a packed, grimy subway station.
Accessorize with gold chain jewelry: Layer a few dainty gold necklaces and bracelets to add some sparkle without going overboard. Or even better, you could get several necklaces as a set that could be worn together or apart!
Add camel-colored accessories: Balance the all-white ensemble with a chic quilted suede handbag and leather espadrilles to become a "Rich Mom" style icon!
With these tips, you'll have an impressive Gisele-inspired look. And while Gisele was wearing a Puffer Small Chain Bag in Quilted Suede from Saint Laurent, you don't have to drop $4k… Instead, you might want to consider a pre-loved LouLou Shoulder Bag for half the price, especially if you like interesting texture because it comes in shearling.
It looks and feels like a teddy bear but the luxury material will help you project the desired vibe. But if you still prefer suede, you could consider a brown bucket bag from Free People.
This bag will pop against your white outfit and keep you carefree in terms of spending! All right, enough fashion advice – it's time for you to go out and dazzle, girl!