Miranda Kerr Reveals How She Keeps Her Baby Face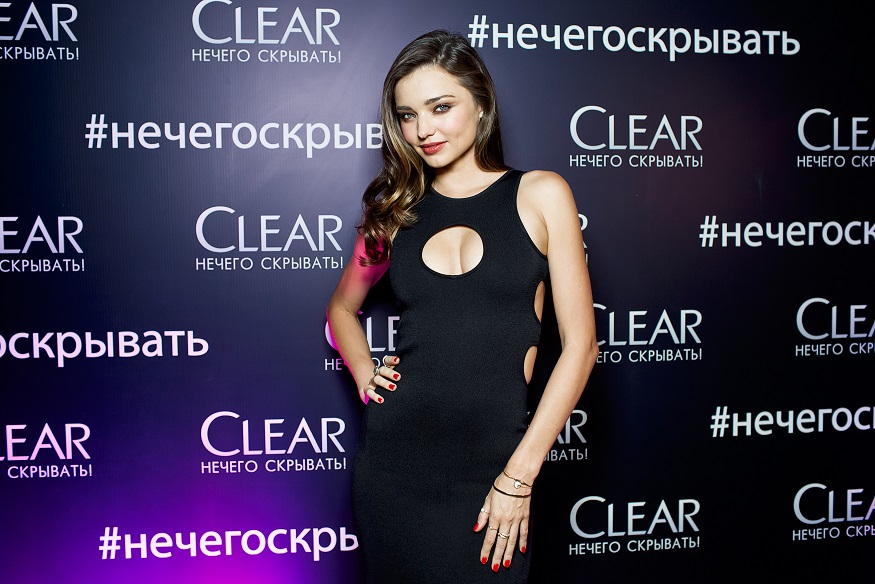 https://www.instagram.com/p/CCHgB-IDrTh/
https://www.instagram.com/p/B_xhE13DtiN/
https://www.instagram.com/p/B-xHheMjLRT/
Miranda Kerr… She used to be a Victoria's Secret Angel. She has her own cosmetics brand: KORA Organics. She married your crush Orlando Bloom at his prime, like a pirate of a pirate! (Now she is married to Evan Spiegel, the tech billionaire who co-founded Snapchat and is actually 8 years younger than her). She also wrote a book about positive affirmations called "Treasure Yourself: Power Thoughts for My Generation." It sounds like an exciting life, and I can see why she might feel as if she just wished it into existence. But Miranda Kerr's life also contains a mystery: How exactly is it that she looks so young???
Even at 38 years old, she looks like my little sister. She naturally has a baby face, to be sure, but she sure does know how to keep her skin fresh and dewy.
Miranda Kerr told Forbes that she is very consistent with her skin care routine. In the morning, she washes her face with her company's foaming cleanser. "As an international model, mother and someone who is passionate about nutrition, health and well-being, having healthy skin has been important to me from a young age," she wrote on the company's website. "We use certified organic and natural products for one simple reason – because what you put on your skin soaks in."
After washing her face, Miranda puts on the Turmeric 2-in-1 Brightening And Exfoliating Mask, which she always keeps handy in the shower. This product can be used both as a deep detox treatment and as a light daily exfoliant.
She likes to spritz a rose mist over her face before applying her company's Noni Radiant Eye Oil, an organic treatment formulated to smooth, tone and brighten around the eyes. It contains natural retinol and coffee seed extract, which are said to help reduce puffiness, the appearance of crow's feet, and fine lines."
After that, Miranda uses a vitamin C serum — again, made by her company — followed by a soothing moisturizer. Miranda revealed that she also uses a rose quartz gua sha to massage in the face oil and moisturizer. Gua sha is a technique from traditional Chinese medicine: a massage tool is used to apply pressure on the skin, sometimes in a quite extreme way
Megan O'Neill, a senior beauty editor at Paltrow's controversial lifestyle brand, Goop, tried this alternative Chinese therapy and this is what she had to say: "Gently gliding the gua sha stone over my face feels so good—it's a gets-right-in-there massage—and instantly my skin looks smoother and, I think, a touch more chiseled."
Miranda Kerr says that gua sha improves blood circulation and, again, reduces puffiness, leaving the skin smooth and plump.
As for her nighttime routine, she double cleanses her face: first with a cream cleanser and then with a foaming cleanser, to remove any other impurities.
Wow, this is quite a job, I tell you. And I thought that I was going overboard just by removing my makeup, using retinol serum, and a night cream…
Anyway, after thoroughly cleaning her face before bed, Miranda is in the habit of spritzing some lavender mist over her face. She's all about that spritzing. "Then, I do the eye oil, face oil and hydrating moisturizer," said Miranda in the Forbes interview.
And finally, the cherry on top: "right before I go to sleep, I apply Noni Glow Sleeping Mask. It reduces the appearance of fine lines and makes my skin firm and glowing. The mask dries after a while so it doesn't ruin your pillow," she said.
Hey, this sounds like exactly what I've been searching for: a product that takes care of fine lines but doesn't stain pillow cases!
Miranda's skin care routine sounds like a real regimen. Maybe she doesn't even do all this. Maybe she just has the advantages of genetics, and this list is a way of moving products. Who knows!