Checkmate. How Anya Taylor-Joy Wins the Fashion Game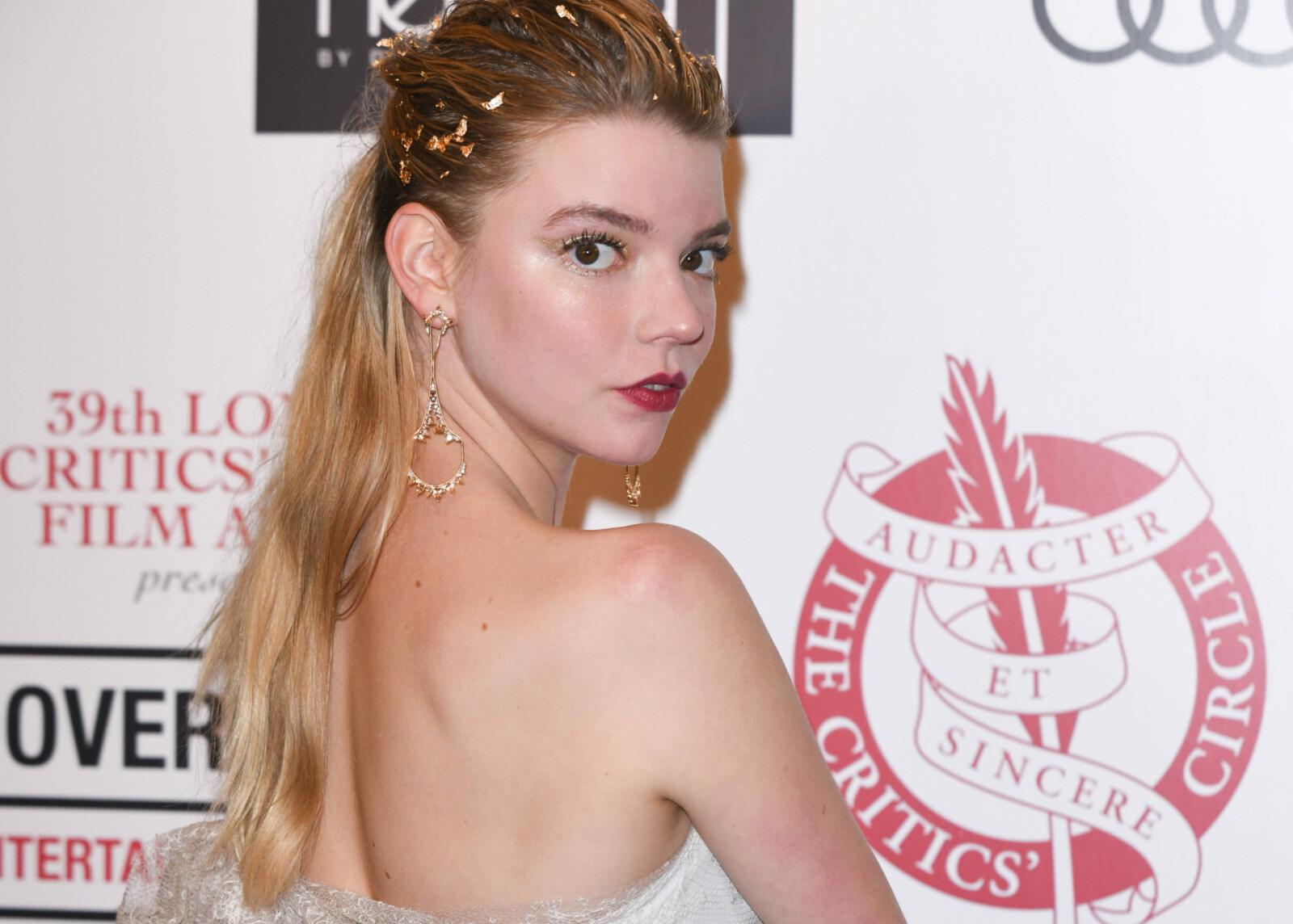 https://www.instagram.com/p/CITrNI7JL0S/
https://www.instagram.com/p/B5H--70pkf2/
https://www.instagram.com/p/BkQDE6sBqka/
https://www.instagram.com/p/CMKPCWCpm2o/
Anya Taylor-Joy seems to be making all the right moves in the game of… the media. Time magazine included her in a list of "rising stars who are shaping the future of business, entertainment, sports, politics, science, health, and more."
It seems like everyone loved "The Queen's Gambit" and her performance! Garry Kasparov, a former world chess champion who consulted on the Netflix series, praised the way that Anya Taylor-Joy learned the mannerisms of professional chess players. He said that she brought novelist Walter Trevis' chess prodigy character to full, complicated life.
Taylor-Joy also might be ready to say "checkmate" in the game of fashion.
In this article, LittlePinkTop.com will break down her style, so that you can become the grandmaster of your own wardrobe!
Taylor-Joy's style can be described as whimsical, with an air of mystery. There's no ignoring the fact that she seems a little "elfin," but in a good way. She likes to mix in some eclectic pieces, too. Sometimes, she goes for a retro touch that highlights her unconventional beauty.
It seems like she has something in common with her fictional character: nonconformism and critical thinking. "Beth doesn't dress for other people; Beth really dresses for herself," Taylor-Joy has said, referring to the 1960s style of her character on the hit Netflix miniseries. "You're watching her personality evolve, rather than watching her attempt to satiate society with whatever she's wearing."
Taylor-Joy is much the same way in real life. Whenever you put on an outfit, and you start thinking that maybe you don't look good in it, Taylor-Joy suggests that you ask yourself a key question: "Do I think I don't look good in this, or has society told me that I don't look good in this?"
In her profession, Taylor-Joy sometimes has to dress and act in ways that she never would, like she did in the recent adaptation of the Jane Austen classic "Emma." Emma wears bonnets and exhibits a youthful hubris. On her first day on set, Taylor-Joy wondered how she was supposed to pull that off.
As she explained to Glamour: "I was like, how am I supposed to walk into this room and believe I'm like the most beautiful thing in it and everyone's blessed to have me around and just be in that energy all day? I had to really like look at myself in the mirror and be like, 'you need to own this bonnet because if you don't own this bonnet it's going to own you and you need to walk out there!'"
Take notes, fashionistas:
Own your bonnets, or more likely, closets. Don't let them own you!
Let's learn more about Anya Taylor-Joy's phenomenal style with a breakdown of her hit looks:
Her stylist's favorite look
At the Los Angeles premiere of "Emma" on February 18, 2020, Anya Taylor-Joy truly shined in a vintage Bob Mackie beaded wedding gown.
This unique piece was pulled from the vintage archives of stylist Law Roach, who is known for his work with Celine Dion and Zendaya.
"I absolutely adore — and I still go back and look at this a lot — the vintage Bob Mackie dress from my personal archive," said Roach in a phone interview with WWD. "The dress was just special because I owned it and I've had it for a while. I've just been waiting for the perfect moment to put it on someone. As a stylist, you know when that moment is. It kind of fit the theme of the movie and it was just really beautiful."
This intricately embellished designer ivory wedding dress comes with dainty cap sleeves and a very flattering square neckline. The look was finished with a high neck choker from Mateo jewelry that seemed like it was created to be paired with the dress.
Anya Taylor-Joy just looked stunning, and the outfit couldn't have been more appropriate for the occasion.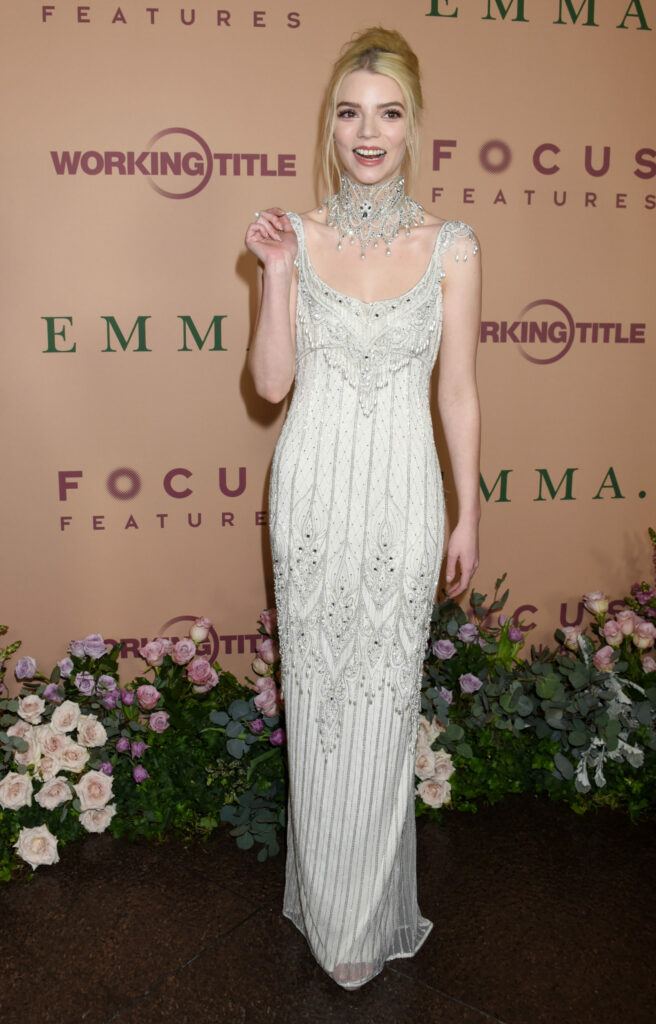 Anya's favorite look
When asked by Harper's Bazaar what her favorite red carpet look was, Taylor-Joy knew right away: "Ooh, the Gucci dress I wore to TIFF [Toronto International Film Festival]. It had a giant tiger on the back and I just felt really fierce in it. Even if I'm not looking at you, I've got a motherf*cking tiger on my back. You know what I mean? I'm watching you…"
In 2016, Tiffany blue was an extremely popular color. That turquoise, lacy, ruffled dress with a red bow at the neck was a perfect example of Anya's own character: grace mixed with eccentric details.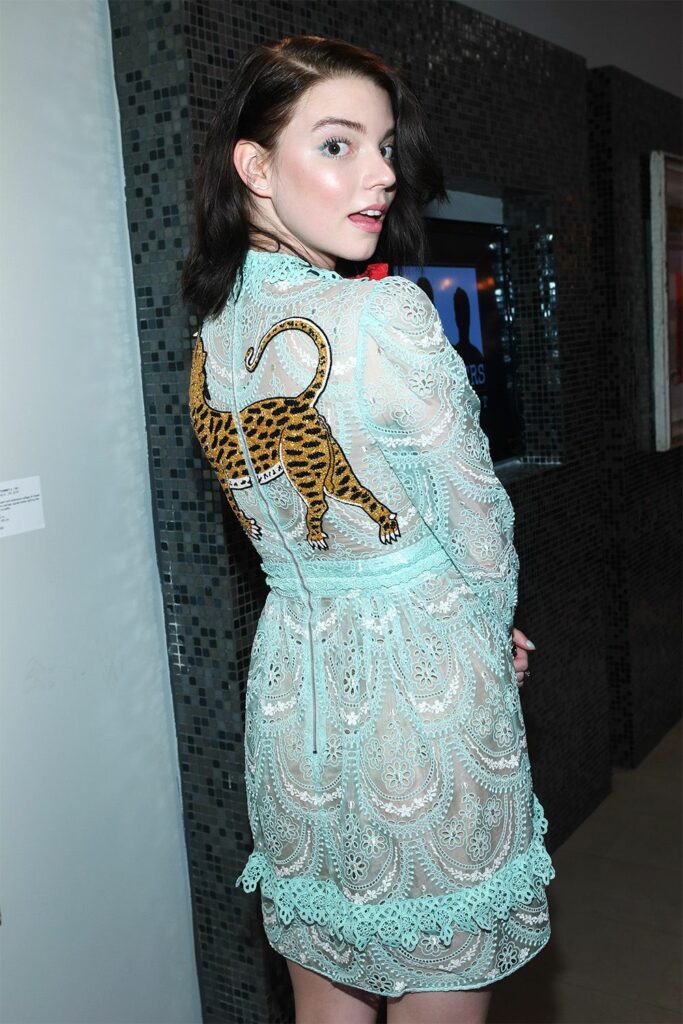 Does Taylor-Joy have an affinity for tigers? For the 2017 BAFTAs, she chose another Gucci gown with a roaring tiger, this time embellished on the chest. Gucci is definitely polarizing and will either get you on best or worst dressed lists but Anya Taylor-Joy rocked this powder blue dress! The pleated layers looked soft and romantic, while the tiger showed some character. Roar!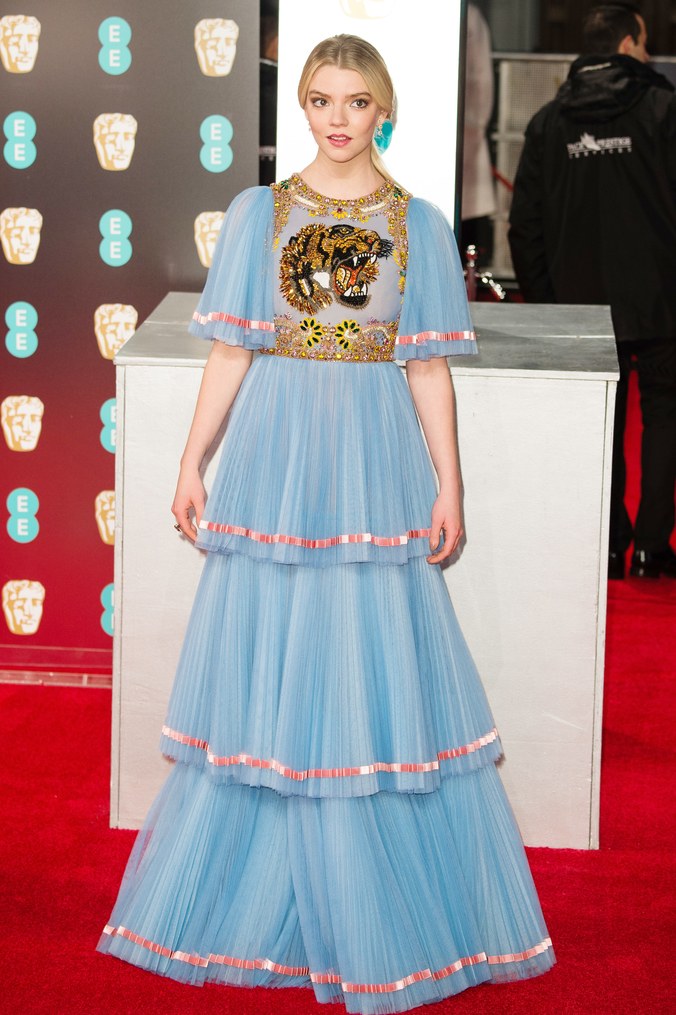 My favorite look
While Gucci dresses might not be to everyone's liking, you can't go wrong with a staple piece like this Chanel tweed mini dress. It suited Anya's personality so well, creating that retro vibe she seems to like. She really channeled the 1960s with this funky dress and captioned the look as follows in her Instagram post: "🦋🍭60s Alice at the Serpentine🍭🦋 Thanks @chanelofficial 🍒💫"
The color ensemble was stunning, just like Taylor-Joy herself! The mix of turquoise and teal colors looks perfect. The look is accentuated with a blue ribbon in her hair, a stone ring of the same hue, and matching sandals. Attention to detail in action!
Taylor-Joy's Take
As most of us know, red carpet looks are usually planned out and coordinated; many parties are involved in the process. When it's Anya Taylor-Joy, the results are stunning! But what does she most like to wear when no one else is around?
For Anya, it seems like acting has really colored her approach to fashion in some interesting ways.
"I know it sounds silly, but because I've shot all of my projects back-to-back, you are only in your own clothes while going into work in the morning," she told InStyle.
And from that point on, what Anya wears has been someone else's job. She's given a costume, she wears it, and only briefly changes back into her own clothes at the end of the workday.
"So, I haven't had a lot of time to work out my personal style," she said.
She told Harper's Bazaar: "My characters color me quite a lot, so I go through phases. I'm very eclectic, I just kind of gravitate to certain things — apart from jewelry. Jewelry is my armor. Before every job, I always take off my jewelry and I keep a piece of my character's jewelry on at all times."
Developing a personal style takes time and confidence. And it's okay if you are not there yet. You just need to feel empowered and comfortable in your own shoes, literally and metaphorically. Sometimes, it helps to take the pressure off. Just remember that you're basically playing dress-up. This is also part of the Anya Taylor-Joy method!
"I like to play dress up," she candidly stated. "It's really fun to build an outfit rather than being stuck in any particular thing. Just deciding, 'Okay, what kind of girl do I want to be today?'"
How to Win the Fashion Game Like Anya Taylor-Joy
To be like Anya Taylor-Joy, be whimsical with an air of mystery. Go for eclectic pieces and retro.
Figure out what you think you look good in and separate that from what society has told you.
Own your bonnets and closets. Don't let them own you.
Pick out the perfect vintage piece when the occasion requires it.
Wear items that make you feel like a badass, like you've got a motherf*cking tiger on your back!
Choose accessories and details that bring your look together. Let jewelry be your armor.
And if all of this is too much pressure, just think of it as playing dress up!
… Checkmate!