How to Avoid the Dreaded, Noisy Blow Dryer in the Morning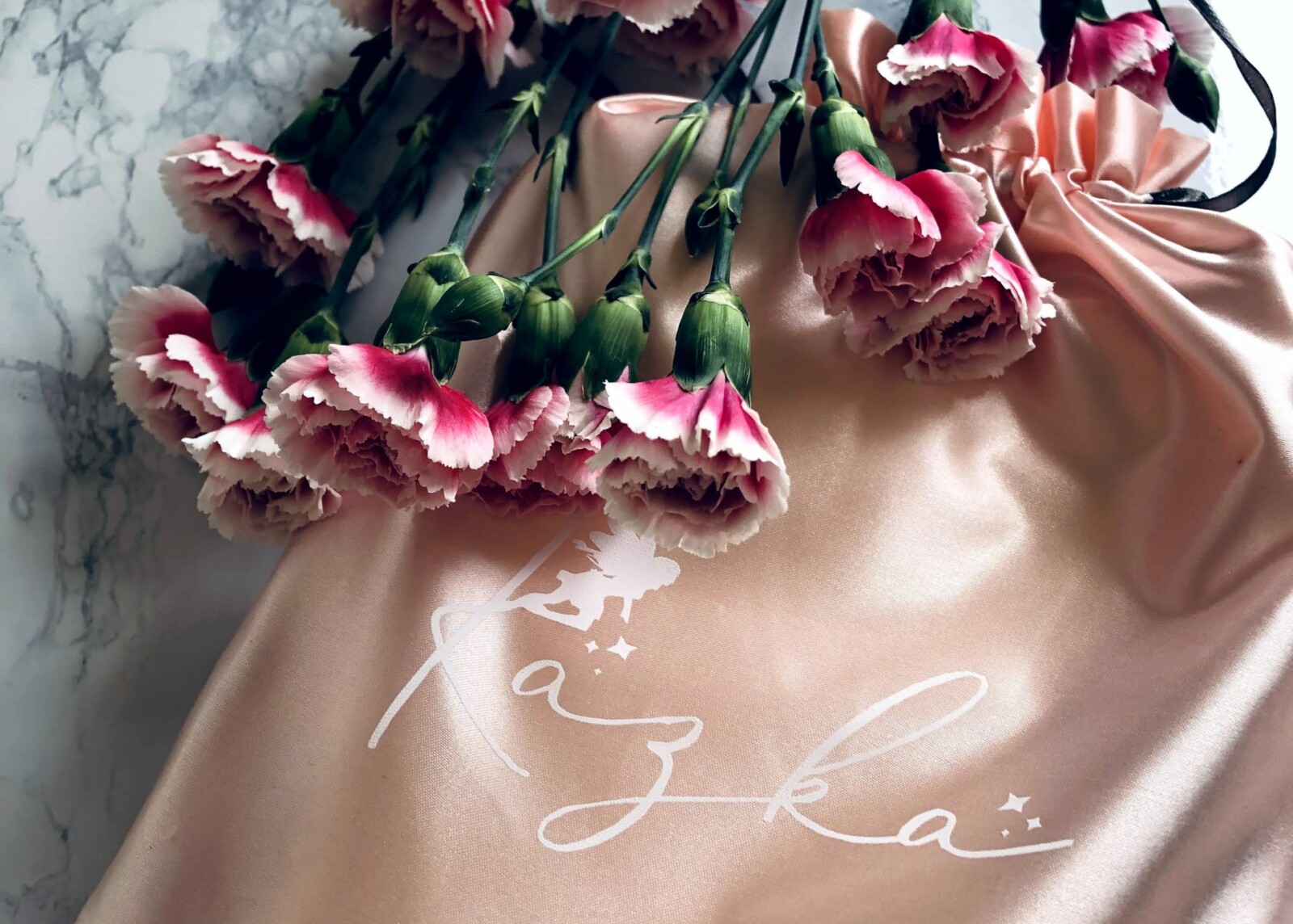 https://www.instagram.com/p/CNaEn0iM1BZ/
I stopped blow drying my hair more than a year ago to prevent hair damage. Also, sometimes my husband Dave "goes full night owl" and works through the night before crashing at dawn. So on those productive nights, I don't want to wake him up with ear-piercing noise. When he does this, he sometimes wears graphic tees with owls on them. 🦉🦉 It's cute. Hoot hoot! 🦉
Anyway, I wanted my hair to dry naturally, but somehow, faster than what's natural… Is that too much to ask? Probably.
I was looking for a solution that would be more affordable than the $400 Dyson Supersonic hair dryer, but the solution found me! It was a quick-drying towel from the brand Kazka.
LittlePinkTop received a complimentary hair towel from Kazka. Founder Inna Medviychuk explained that the brand name KAZKA [ka:zka] means "fairy tale" in Ukrainian, and the idea of fairy tales was central to her inspiration.
"Raising a daughter reminded me again that fairy tales are important because they spark an imagination," said Inna.
She continued, "Kazka Store is a self-care, ambitious empowerment brand that explores the relationship between high-quality products you are using in your everyday life and the impacts it has on creating your own fairy tale."
Kazka Store carries quick-drying towels in two colors: pink (that's the one I got, obvi) and grey. They are called Beauty and the Beast, so again, very Disney.
Inna makes a point that Beauty and the Beast are like "two different forces," representing the most powerful emotions within us.
Inna lists off the benefits of Kazka's quick-drying towel as follows:
1. Innovative fabric texture. It's made of 80% polyester and 20% nylon fabric. The towel is lightweight, and was made with the help of a "unique weaving technique" that makes it possible to absorb excess water.
2. Longer size. The towel is 20 X 40 inches and weighs only 5.6 ounces.
3. Elastic strap. It holds firmly without pulling your hair.
4. Self-care ritual. Using this towel is a way to ease into your day.
It also comes in a cute pouch!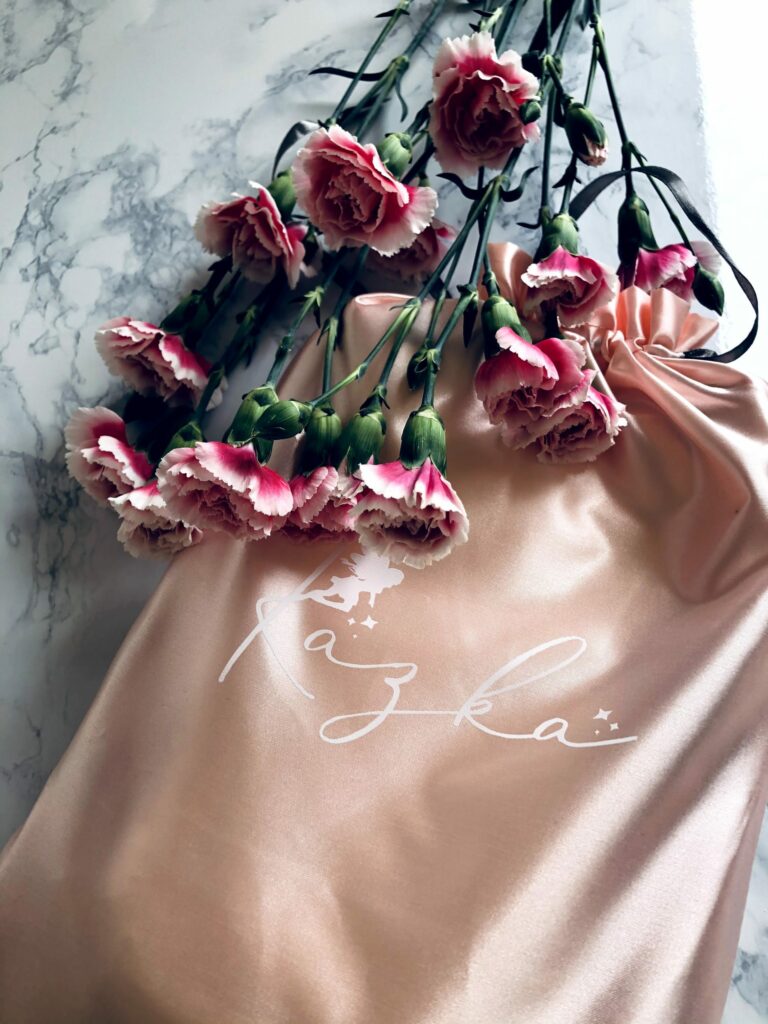 Many people attribute split ends, frizz, and hair damage to heat, aka blow dryers. Dr. Michael Roizen told Bustle that the extreme heat from hair dryers makes the water under the cuticles, the most tactile part of your hair, form bubbles that break the hair. This process makes your hair become brittle. Great job, technology! We've been distracted by the manipulations of Facebook; meanwhile, blow dryers have been screwing us over for decades!
According to lifestyle publication Self, towels can cause hair damage, too. Even rubbing your hair with it can lead to frizz and damage. According to Kazka, "regular towels are rough on your wet hair, as they create friction." Microfiber hair towels, however, are softer, which makes your hair less prone to breakage and split ends.
It might be all in my head that the new towel on my head absorbs water much faster than the regular one I'd been using… but I'm really convinced it does! Even though I didn't conduct a double-blind study to prove those results, I will keep using Kazka's towel, to keep up some beauty rituals and avoid the beast of a noisy hair dryer!