The Eyewear Company That's Making Aging Sexy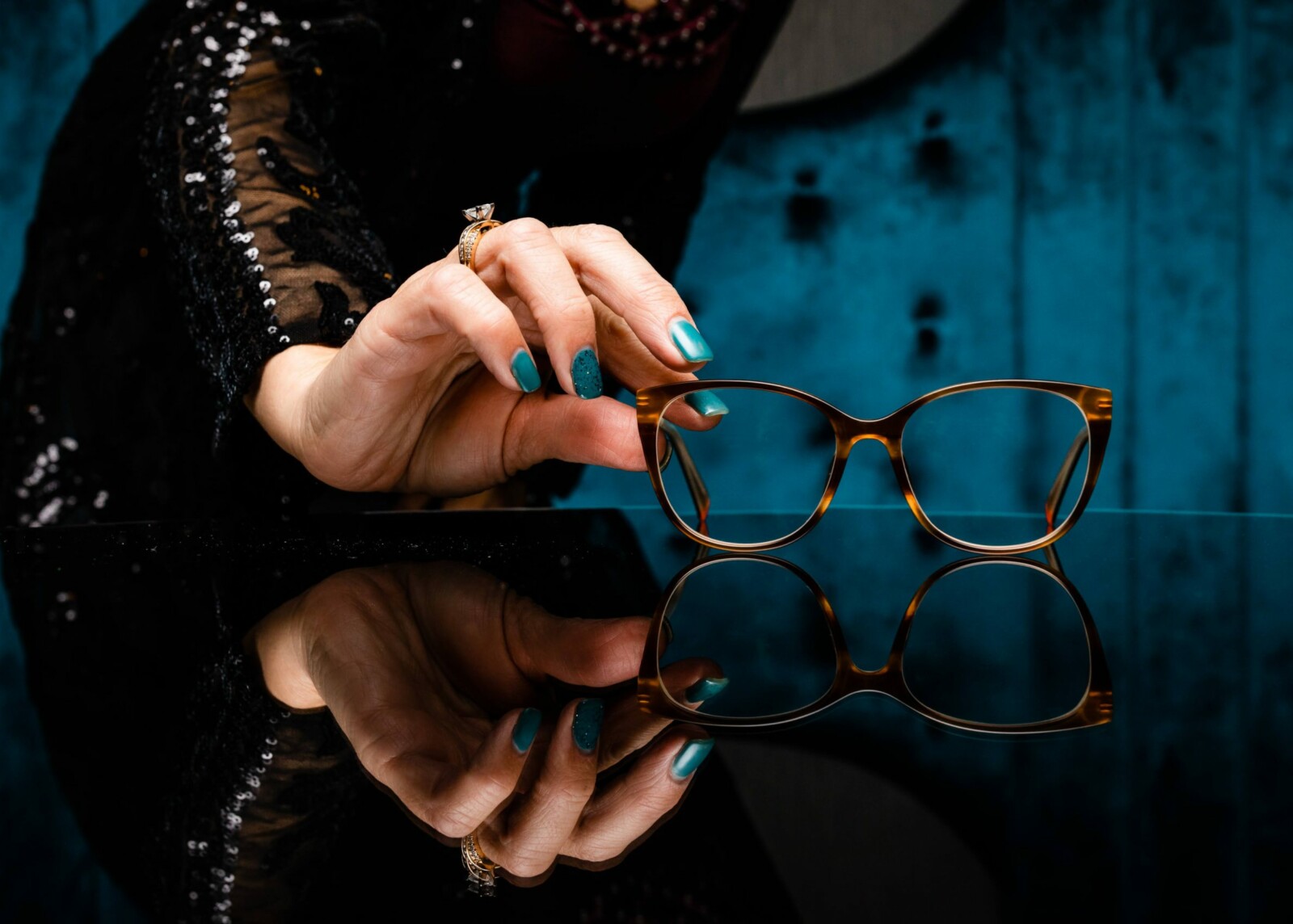 Cheeterz Club is an eyewear company that's making aging… sexy! What?? You read that right, your eyes are working fine; now let's explain.
LittlePinkTop received complimentary pairs of Savannah and Quinn glasses from Cheeterz Club, with blue light protection.
And here they are! Personally, I think these frames are really sophisticated and beautiful.
(I was going for stylish/sexy librarian vibes, which hopefully comes across somewhat. The orange blazer is from thredUp; that intriguing texture is called "poplin" and the lower part is pleated peplum.)
Besides boasting 100% UVA/UVB protection, the lenses also have an anti-scratch coating and an anti-reflective coating, along with hydrophobic and oleophobic coatings, which make them water and oil repellent.
And if you are wondering about the name of the company… "cheaters" is a sort of colloquial nickname for reading glasses.
LittlePinkTop interviewed Cheeterz Club founder Jennifer Farrelly to find out more about these high-quality reading glasses for fashionistas.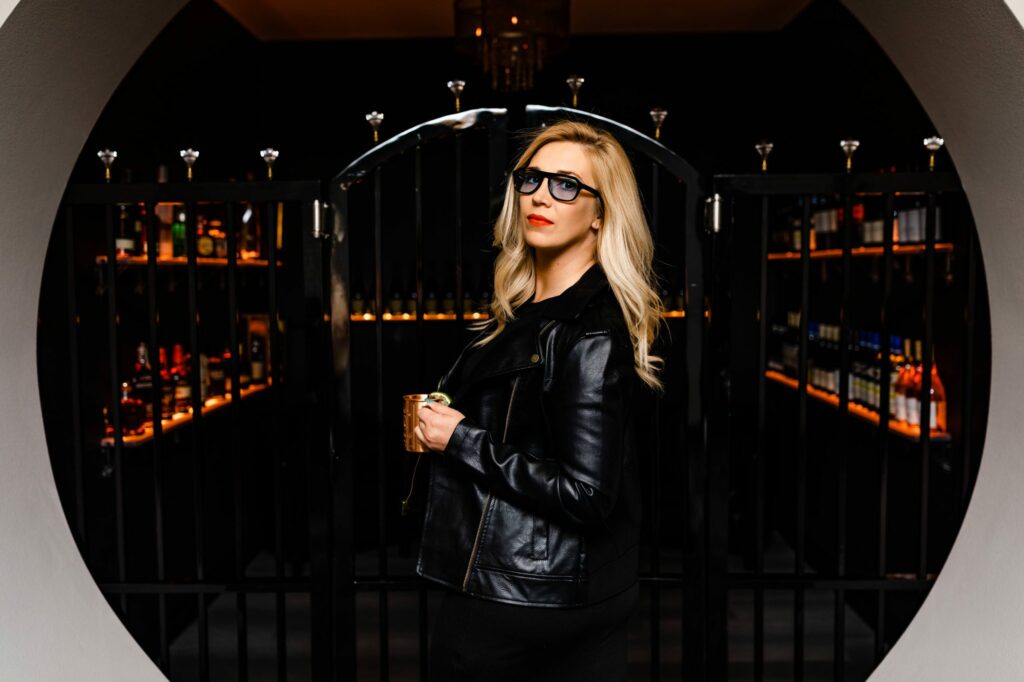 According to the Vision Council, 32.6 million Americans wear over-the-counter reading glasses, and most consumers (50.9 percent) reported paying between $100 and $150 for frames. That might be too pricey for some people… and yet, many drug store choices leave a lot to be desired in terms of style. Was this "gap" part of the reason why you created Cheeterz Club?
Yes, exactly! I actually discovered a huge gap in the marketplace when I, myself, went shopping for my first pair of reading glasses. It was obvious that I could either invest hundreds of dollars into something fashionable or swallow my pride and walk into a drugstore.
That's when the lightbulb went off! Why should readers be something to shame or mock? Why can't we have fashionable reading glasses at reasonable price points? Unlike our competitors, Cheeterz Club offers the same or better quality frames, superior lenses, and stylish fashion, at drugstore prices.
Your website mentions that sometimes people feel almost embarrassed about needing reading glasses. Do you think this embarrassment is linked to how over-the-counter reading glasses can look somewhat generic, with no real character? Or is it the fact of aging itself?
It's honestly a mix of both! As if it happens overnight, one day you wake up and have trouble reading the text on your phone. But for many of us, the thought of buying our first pair of readers is synonymous with old age. And that becomes even more apparent when we go shopping and see our choices! Anything reasonably priced is typically designed with our parents in mind.
At Cheeterz Club, we're on a mission to change that perception. We want to make you feel proud when reaching for your reading glasses, by offering fashionable eyewear at affordable prices.
Right now, many people spend at least 8 hours in front of computers for their work, especially with work-life boundaries all blurred together. But screen time doesn't stop there, due to apps and binge-watching. How does this sometimes cause eye strain, and is blue light protection a solution?
Exactly! You nailed it! Did you know that constant exposure to blue light from all sources of digital screens can affect your mood, vision, sleep, and even your daily output? With the rise in digital screen usage (especially as we all sit at home in quarantine!), it's even more important to protect your eyes from harmful blue light. Cheeterz Club lenses are available with Blue Light coating to help shield your eyes from damaging blue light and protect you from things like eye fatigue, blurred vision, dry eyes, and headaches.
I feel like some of your men's glasses have tech vibes, others have literary or artsy vibes, and a few of them make me think of a guy reading a book on vacation. Sort of related to that, I was wondering how often women buy the men's glasses for their partners? As a way to help them address a problem they were ignoring, and maybe even restyle them in the process?
Such a great point! For many people, eyewear is a fashion statement and we believe this includes reading glasses. Cheeterz Club was designed to be a fashionable accessory and a statement piece. And actually, since launch we actually have sold more eyewear to men than women! I guess men are more fashionable than we thought, huh?
Do you consciously think of different types of customers or scenarios when designing new products?
Absolutely. I partnered with the former Head of Product Design from Warby Parker to help design our first line of fashionable readers. From traditional to modern to trendy, customers can choose from a very wide assortment of 42 styles. Customers can choose from different looks that can be used in various ways throughout one's daily routine.
Which Cheeterz Club frames would you recommend to people working in artistic fields who want to showcase their creativity? Which frames would you say project the most authority?
Great questions. Savannah is a daring square shape with unique angles and a sweeping brow. Kingsley is a smart and dapper frame that is in a retro shape that harkens back to the '60s. William is classic and smart and Elizabeth is a sexy cat eye that is easy to wear and looks great on.
LittlePinkTop agrees! These reading glasses for fashionistas are a must-see.
For more information on Cheeterz Club, visit their website www.cheeterzclub.com