Your Guide to Red Swimsuits + Other Beach Accessories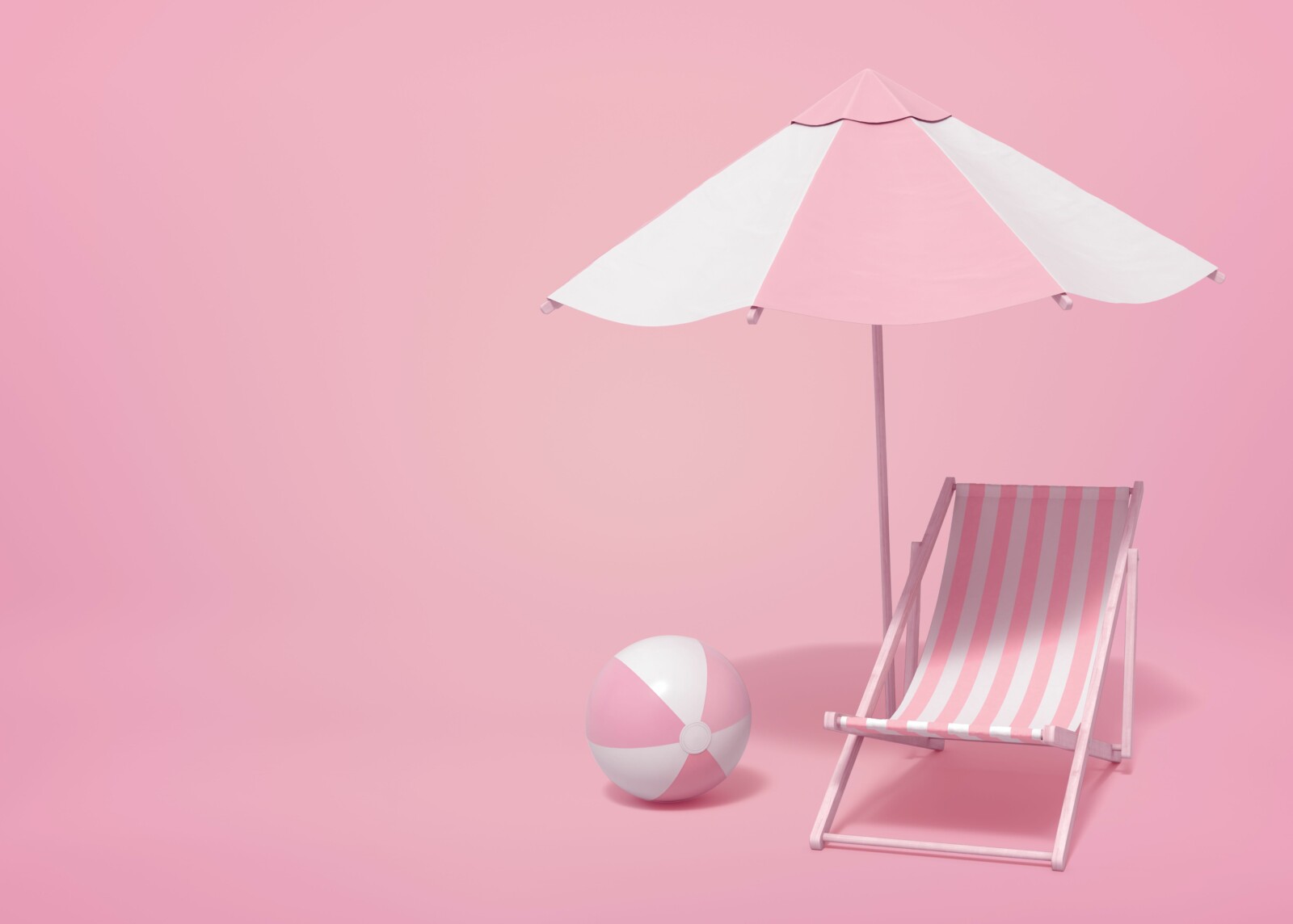 If you watched the biographical drama miniseries "Pam & Tommy," you might have been reminded that the '90s hit TV show "Baywatch" turned the red one-piece swimsuit into a summer staple! But did you know that the official "Baywatch" swimsuits were inspired by those worn by real lifeguards on the beaches of Southern California?
Greg Bonann, a co-creator of the series and lifeguard himself, said that he wanted them to be "real and practical and actually work in the surf." According to Michael Berk, another creator of the show, these wardrobes never intentionally tried to be sexy. "It was all about athletics and functionality," he claimed.
Well, girl, if you are all about that "unintentionally" sexy, functional, and iconic look, then I guess you should follow the "Baywatch" trend because so are celebrities like Jennifer Lopez, Kylie Jenner, Selena Gomez, and Hailey Bieber!
LittlePinkTop has never left you high and dry before when it comes to styling, which is why we've curated several different options to help you channel your inner Pamela this summer! (Disclosure: Some of these options come from affiliate partners, so LittlePinkTop may earn a commission if you buy something.)
Let's start out with the aptly named option from Bold Beach Swimwear, "The Baywatch":
The brand sent LittlePinkTop this type of swimsuit for review, which is available in black as well as the classic red. This is a swimsuit that was designed to be "sleek and fierce," and friendly to your body type through its adjustable elastic band in the back. Furthermore, as the brand explains, "the best part about this suit is the girls will be lifted by the built in shelf bra." Bold Beach Swimwear, by the way, takes this mission seriously, having been founded specifically to ensure that everyone will be able to find a distinctive swimsuit that "fits their body like a glove; no ifs, ands, or buts."
Or, if you're feeling inspired by the return of green leaves and flowers as we're heading into the summer, after years of possibly being restricted at home, no less, you may respond to Bold Beach Swimwear's floral print Francesca suit, which the brand describes as "so supportive for a bigger chested queen." It's also pink, and you're on LittlePinkTop.com, so you do the math! (It's not really math but you get me.)
In addition to the body positivity mission, founder Alexa McNeal also brings a great sense of humor to her fashion brand, as demonstrated by her Instagram post where she satirized the customer service aspects of retail. While wearing her unique, sexy swimwear in the video, Alexa answers a rotary dial phone and hears the notorious soundbite of Will Smith losing his cool at the Oscars!
If you're committed to the idea of a red swimsuit, consider also this one-piece from Ralph Lauren:
It's literally called "Beach Club"! So it's continuing in the Baywatch tradition but it has a twist detailing in the front that adds playfulness to the classic design. The V-neckline also classes it up a bit. How often are you planning on going to the beach this summer? You might even get several swimsuits if you've been really cooped up and want to go overboard.
For those who want to accentuate their bust, Ralph Lauren has another red one-piece with a ruffle along the neckline:
According to the product description on our affiliate partner Zappos, "this swimsuit is designed with a power stretch front panel to smooth and flatter and hidden underwire for added shape and support."
Did you know that the higher-cut legs create what might be considered a desirable, elongated appearance? If that's what you are going for, also check out this slightly provocative one-shoulder style from BCBG:
This one-piece has six strap details at the back, creating an artistic design. If you always wondered about the name of this luxury brand, it's actually an acronym of the popular French expression "Bon Chic, Bon Genre" — meant to convey the idea that a good attitude is the basis of good style.
But if you think that summer is not a time to be modest, then this "red sunset" one-piece from Vince Camuto is meant for you:
You might say, it's barely a one-piece. Well, you are not wrong! It's basically a bikini, connected in the center by a metallic ring cut-out at midriff. The cuts around it make it look like the sun!
And as much as we all love vitamin D, we need to protect ourselves from too much sun at the beach. Thus, you might want to bring some non-rescue-related beach accessories. Not sure what to take to the beach exactly? LittlePinkTop has got you covered like that SPF! Here are some ideas, curated from LittlePinkTop's affiliate partners:
A Pareo
A pareo is perfect for the beach — it's a wraparound skirt that originated on Tahiti and other Pacific islands. You might even describe it as a large, super light scarf. For example, check out this "Paradiso" chiffon pareo:
Remember that yellow patch on the original Baywatch swimsuit? Well, you can add it to your look with this yellow pareo.
A Pair of Flip-Flops
LittlePinkTop would suggest color coordinating the pareo with your flip-flops. Here's a product recommendation that would allow you to do that:
People seem to like this pair of energetic yellow flip-flops as they are great for a slightly wider foot. They also have soft straps to help prevent any blisters.
How About a Hat?
The red swimming suit almost asks for a straw hat with some red detailing.
This straw hat has a cute red strap with a dainty white flower design. It can be tied any way you like. If it's windy at the beach or you want to go for a more sophisticated option, tie the strap around your chin.
Sunscreen
But the straw hat alone won't give you full protection against sun exposure that can cause premature aging. You need to apply sunscreen!
This "Beach Defense Water + Sun Protection Sunscreen Spray" from Neutrogena has a broad spectrum SPF 30. It comes as a spray, which is very convenient. You just need to spray liberally and spread evenly by hand 15 minutes before sun exposure.
And just like that, you are ready to show off your bold Baywatch look! And if you wanted to swap the pareo for cutoffs, check out LittlePinkTop's "Best and Worst Summer Denim Shorts."