The Best Under-Eye Patches of 2022 to Freshen Up Your Look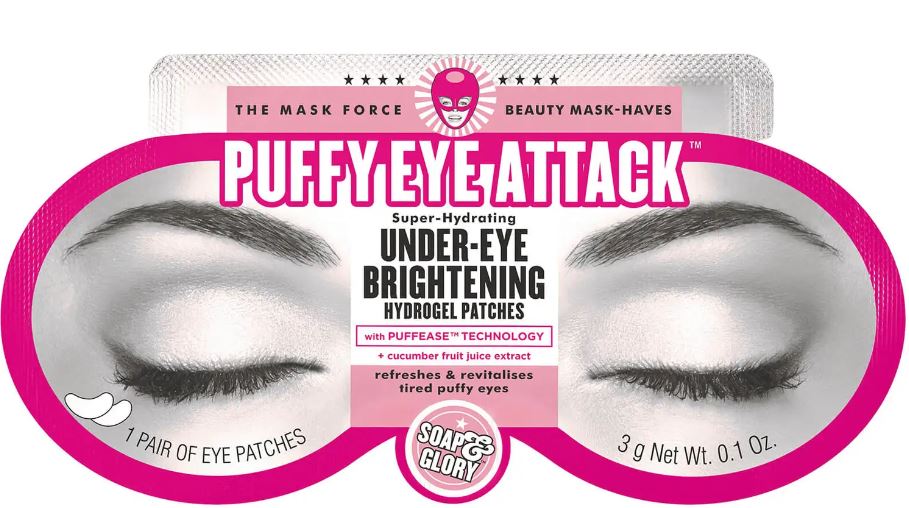 Everyone wants to look rested, fresh, and well-put-together, whether you're a new mom, a diligent student who regularly burns the midnight oil, or an executive who just took a red-eye transatlantic flight and is now giving an important presentation. None of us aspire to have dark bags under our eyes (and no, claiming the bags are Gucci is not cute or plausible)…
And while we do need to think about lifestyle changes first, there are eye patches that might take that sleepless night away from your face. Movie stars and supermodels like Kendall Jenner, Bella Hadid, Hailey Bieber, Cindy Crawford and her daughter Kaila Gerber, Kaley Cuoco, Jessica Alba, Jessica Chastain, and Kristen Bell are all using under-eye patches!
Are you interested, too, but still have some questions about these beauty products? Here are answers to the most important ones:
What are under-eye patches?
Under-eye patches (also called masks) are sheets or gels shaped to fit in the under-eye area, and designed to tone tired, stressed skin. They're often enriched in vitamins and ingredients like retinol, collagen, hyaluronic acid, herbal extracts, caffeine, etc.
These products aim to rejuvenate and rehydrate the area around the eyes, reducing the appearance of any wrinkles, dark circles, and puffiness, and diminishing your totally non-Gucci under-eye bags.
What are under-eye patches made of?
Not all under-eye patches are exactly the same. Some of them are like sheets, made from paper/fibers, while others have more of a gel-like texture and often come in a jar.
Some under-eye masks are just the gel – you squeeze it out of a tube and apply.
How do you use under-eye patches?
Under your eyes.
Oh, sorry, you might want more detail! Well, typically you can just apply them on clean dry skin and leave them on for about 15 minutes. But make sure to follow the instructions on the manufacturer's package as they might differ. When the specified amount of time has lapsed (obviously take it off sooner if something feels not right), remove the mask or gel then use your fingertips to pat any remaining product into the skin.
Under-eye gels are said to be a good aid for smoothing, refreshing, and reducing puffiness, especially in the morning due to their cooling effect.
What ingredients should I look for when shopping for under-eye masks?
Many experts recommend looking for ingredients like caffeine, green tea, argan oil, chamomile, hyaluronic acid, vitamin C, and retinol.
If you are now ready to try them yourself, you're in luck because LittlePinkTop has rounded up the best under-eye patches of 2022 to freshen up your look!
(Disclosure: As usual, if you buy something using our links, LittlePinkTop may earn a commission.)
Ginseng Eye Patch by Erborian
These eye patches are made in Korea, which for many fashionistas may already spark interest. They contain a white ginseng complex known for its "protecting, smoothing and moisturizing effect on skin."
Soap and Glory Puffy Eye Attack Under-Eye Brightening Hydrogel Patches 0.1oz
These eye patches soothe puffiness and help to target dark circles to "reveal a brighter, younger-looking eye contour." You should leave them on for 20-30 minutes according to the instructions, so be patient, just relax, and let them do their thing while you do your thing.
Patchology FlashPatch Rejuvenating Eye Gels – 5 Pack
These eye patches infuse caffeine and hydrolysed collagen into your skin, which is meant to stimulate microcirculation, combat signs of fatigue, and minimize puffiness. And as you wait, it's not forbidden to "infuse" some coffee in yourself the old-fashioned way, from Starbucks, like the Founding Fathers did (they didn't), but remember it might be the reason why you can't sleep in the first place and look tired the next day.
PIXI DetoxifEYE Eye Patches
The jar above contains 30 pairs of gel-like under-eye patches and a spatula to scoop them out and apply them. (Don't use the same spatula for pancakes.)
Peter Thomas Roth Water Drench Hyaluronic Cloud Hydra-Gel Eye Patches (30 Pairs)
One of the happy customers of the product above left a comment saying that these patches were recommended by a friend. And apparently that friend gives good advice since she went on to share: "As I am a new mom, I used to be very tired all the time and this product does wonders."
TONYMOLY I'm Green Tea Eye Patch – Set of 5
These gel patches have good reviews as well. One person shared that she uses them every 5 days when doing her "mini facial treatment," and the skin tone under her eyes noticeably improved. "I also use it as an emergency eye patch in the morning before makeup when I work long hours the night before," she shared.
As you can see, there are a lot of options that will rescue your tired skin and give you a fresher look! If you need more beauty tips, check out "How to Create an Effective Regimen for Dry Skin."