How to Dress Chic but Comfortable Like Charithra Chandran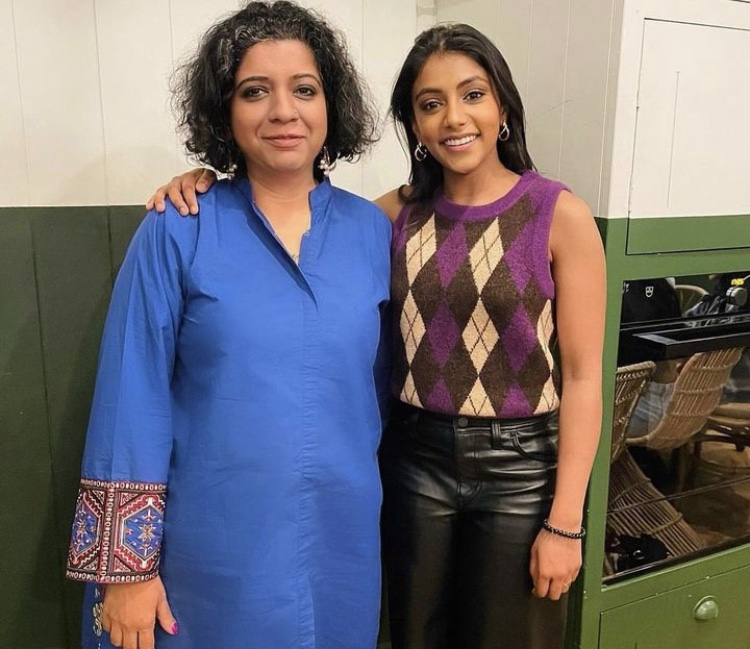 Picking between comfort and style might be quite a predicament for fashionistas out there. Yes, you want to go strutting through the city while looking chic, but you don't want a frigid gust to send you running back home. So, chic or… cozy?
If you think it isn't possible to achieve both, you might be surprised by the intel gathered by Charithra Chandran, a British actress best known for her roles in the Amazon spy thriller series "Alex Rider" and the Netflix period drama "Bridgerton."
If you haven't binged those shows, you might instead know Charithra from Levi's "Jeans And A Nice Top" campaign. She recently partnered with the brand to showcase items that can easily mix and match. Such an approach to clothes is known as building a capsule wardrobe and is especially helpful for busy people like Charithra.
As she shared with the Levi's team, she's traveling so often for work that she's essentially living out of a suitcase. She explained, "It's imperative that I have a small number of items that can mix and match between them and create a variety of looks for different events, be it chilling with friends or going to a picnic."
Charithra Chandran demonstrated how to look stylish and feel comfortable in a recent Instagram post, where she paired an argyle-patterned vest with black leather pants. The preppy yet soft and casual-looking vest contained purple, chocolate, and ivory diamonds, which contrasted well with the pants. Overall, that outfit said I'm fancy, yet comfortable.
Fashionistas, take note: black or dark brown pants will usually combine well with a vest of any color. This year, many fashionistas wore vests with nothing underneath, just like Charithra did. So, if you want to create a similar look but are wondering where to find items like Charithra beautifully showcased, search no more because LittlePinkTop assembled a couple of similar outfits from our affiliate partners.
(Disclosure: If you buy something using these links, LittlePinkTop may earn a commission.)
Look #1
If you have killer legs and want to show them off, this look might be the one for you because the pants are fitted with a playful slit!
Baby Pink Argyle Brushed Knitted Oversized Tank
This light pink vest with an argyle design has an oversized fit, so you can easily layer up in colder months without feeling tightly bound.
Blank NYC Leather Leggings with Slit
These black leather pants provide a high waist chic look, and the slits at the inseam end add an interesting design touch.
Look #2
If you are slightly self-conscious about your legs, consider the combo below as the pants are relatively roomier.
Cream Argyle Brushed Knitted Oversized Tank
This creamy vest is a versatile piece that would pair well with anything from a black pencil skirt to a white pair of jeans.
Madewell The Perfect Vintage Straight Jean: Pleather Edition
These straight leg pants have a high waist as well but will provide more comfort as they are slightly roomier than our previous option, yet still chic and elevating.
And just like that, with simple pieces of apparel like a pair of leather pants and a vest, you can pull off chic, comfortably!