How to Style a Leather Jacket Like Roy Kent From Ted Lasso

The Apple TV+ comedy series "Ted Lasso" is seemingly over – they're a little vague about it – but if you were a fan, whenever you're feeling a little misanthropic, you might just reach into your closet and decide to dress like Roy Kent for the day. All-black outfits aren't exactly versatile, but as fans know, "he's here, he's there, he's every-f@cking-where, Roy Kent, Roy Kent!" So, if you want to learn how to play the fashion game like a pro, and style a black leather jacket like Roy Kent, read on!
You might think that pulling off an all-black outfit is a goal easily scored, but there's a little bit of styling strategy involved. Take episode 11 of the second season, where Roy was doing a Vanity Fair "at home with the footballer boyfriend" photoshoot/interview with his girlfriend, Keeley. Roy was instructed to do his usual all-black attire to let Keeley "pop."
At one point, assistant coach Nathan Shelley, whose loyalty is tested throughout the series, remarks to Roy, "You're always wearing black." Well, to the untrained eye, maybe. Roy Kent corrected, "This isn't black, it's dark heather charcoal."
With his gruff demeanor and penchant for black – err, charcoal – leather jackets, Roy brings a unique blend of rugged charm and classic cool. And even if you're a petite fashionista, there are ways to pull off a Roy Kent-inspired look! Here's your fashion playbook, with examples selected from LittlePinkTop's affiliate partners…
1. Start with the Perfect Leather Jacket
Roy Kent's leather jacket is practically his second skin. It's the kind of jacket that could survive a tackle on the soccer field and still look good enough for a night out. When choosing your own leather jacket, opt for classic qualities like in the selection below: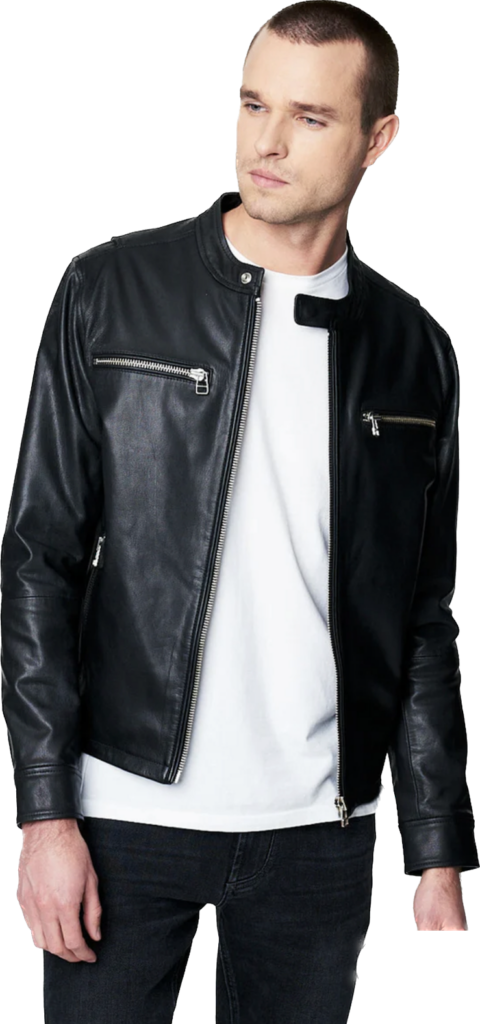 This stunner from BLANKNYC is aptly named "Intoxicating Jacket."
2. Pair It Down With a Black Heather Polo
Roy Kent's style is all about effortless charm. Pair your leather jacket with a simple, well-fitted black heather charcoal polo like this one from Hurley: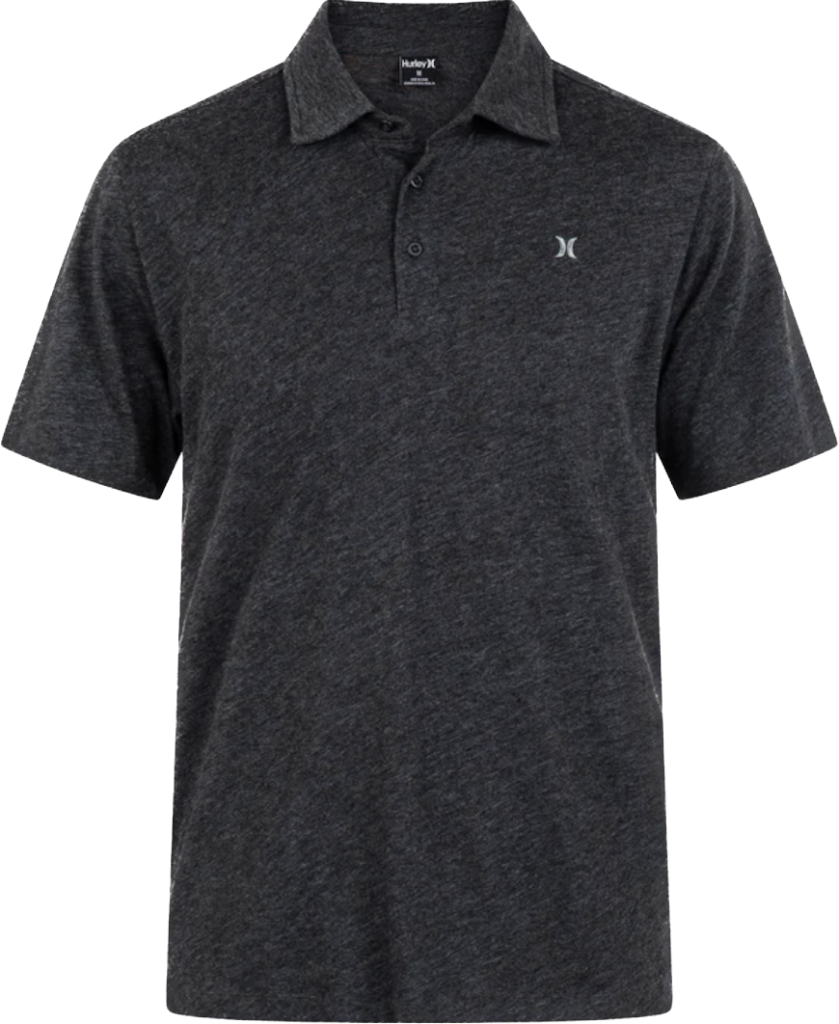 Remember, the shade of black matters, so keep it on point!
3. Black Jeans Are Your Best Friend
Roy Kent's go-to look often involves a pair of black jeans, whenever he's not in his snuggly joggers. Opt for slim fit or straight-leg jeans, like the pair below.

Make sure they're comfortable enough for kicking a soccer ball around or just jogging to your favorite pub.
4. Footwear: Sneakers for the Win
When it comes to shoes, sneakers are your best bet. Roy Kent knows the importance of comfortable footwear, whether he's chasing down opponents or strolling through Richmond. Choose a pair of sleek, minimalist black sneakers to match your overall look: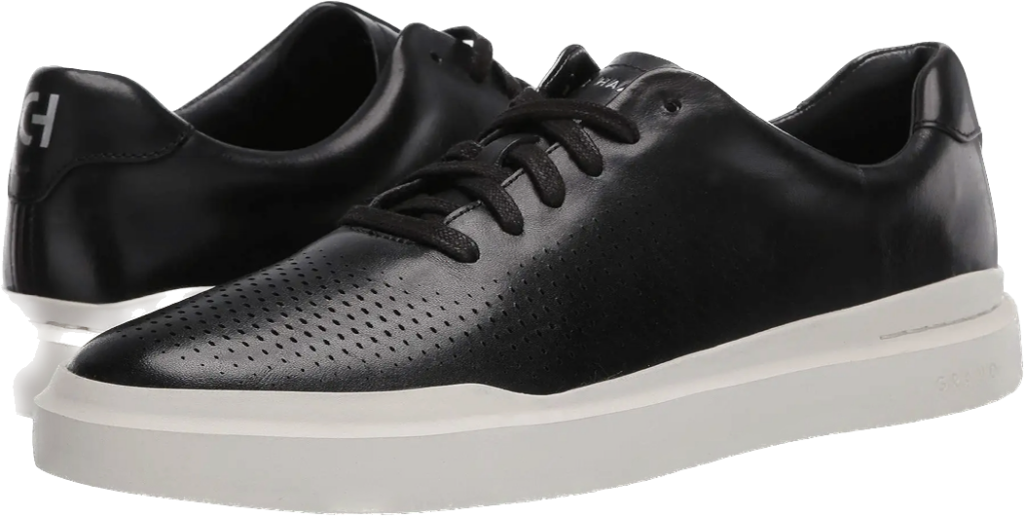 I followed the same styling tips and paired my coal-black leather jacket with a jet-black sweater, and a pair of ebony black dress pants. I finished the look with a crow-black leather belt that has an ash gray flower design and a brown crossbody bag to make it stand out against my total black outfit.
And if you think that sounds like a complicated color palette with hard to pinpoint distinctions… well, then yeah, you're kind of right.
And just like that, you're game for a fashion adventure. So now, you've learned the magic of total black outfits, just like Ted Lasso learned the trick of "Total Football"!