The Most Needed Summer Accessory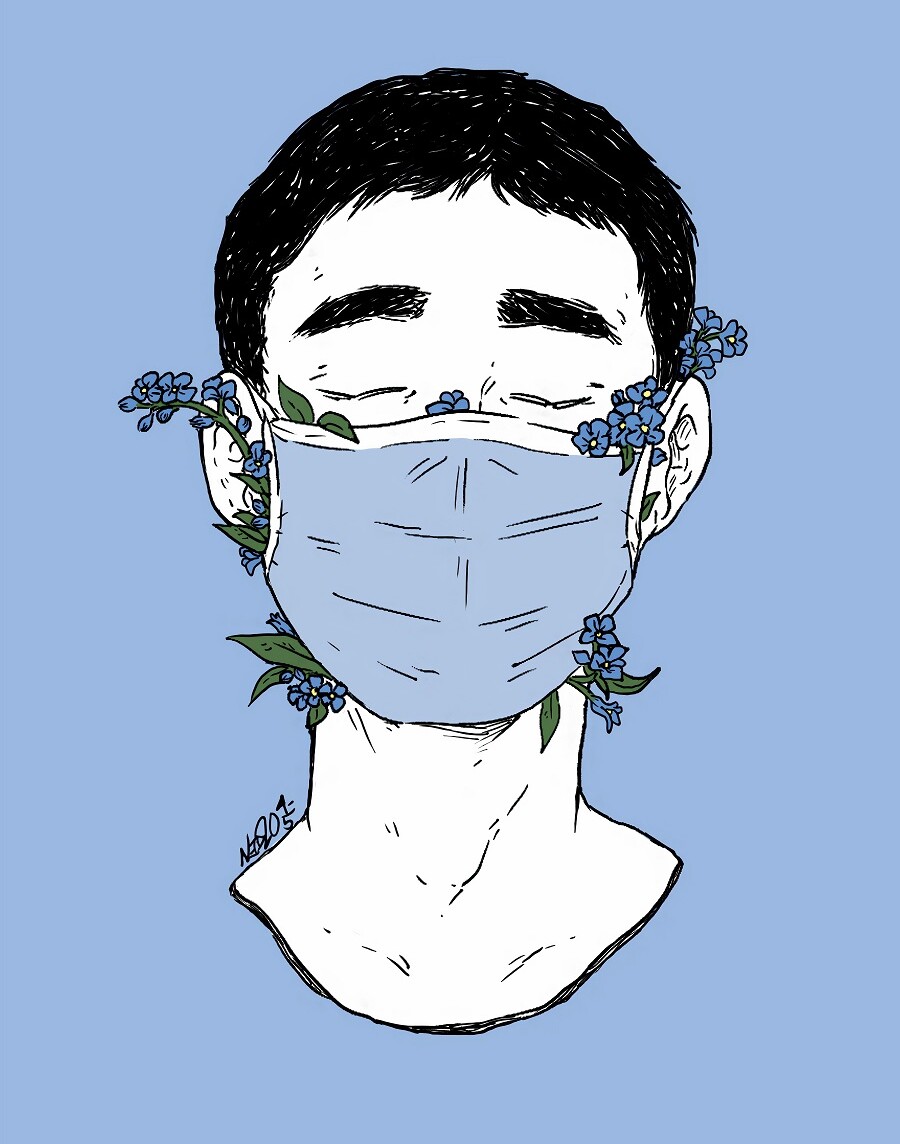 Throwing a pool party this summer is irresponsible, to say the least. It could even be fatal. No, a bikini is not the most needed item this summer. Let's face it: the most wanted summer accessory is… a face mask.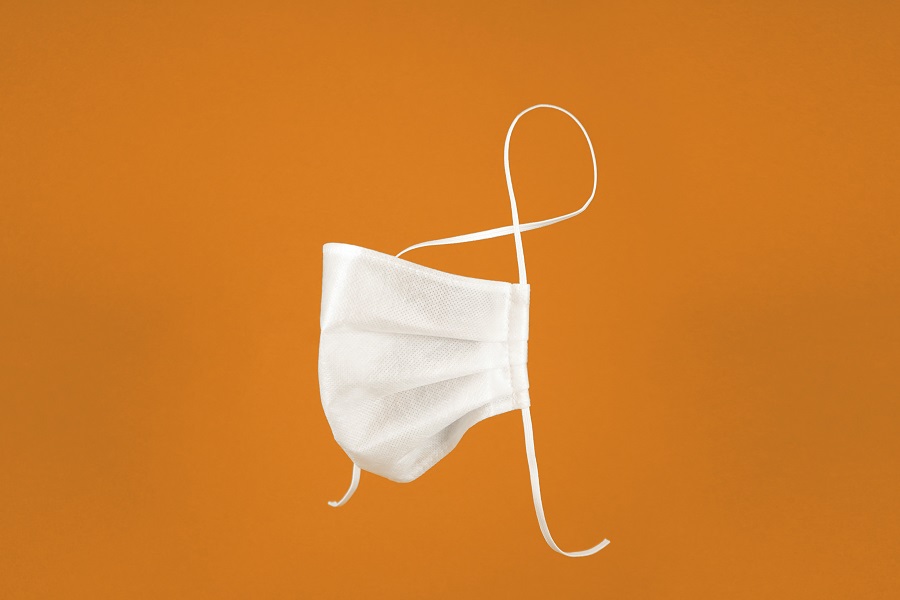 They might muffle your speech or fog up your glasses or shades but they are becoming mandatory in many countries, and for a very important reason: the death toll is still significantly increasing. From July 24th and onwards, shoppers in England will be required to wear face masks. Those who fail to do so might be fined.
According to a YouGov poll, only 21% of people in the UK are wearing a face mask in public places. In North America, the numbers appear to be much higher: 69% of Americans and 49% of Canadians are following the recommendations of health care authorities and put their masks on when out and about. So are 79-92% of people in the Asian nations, according to the survey. At least, that's what everybody is saying. Your anecdotal observations, in your area, may either support or contradict these survey results.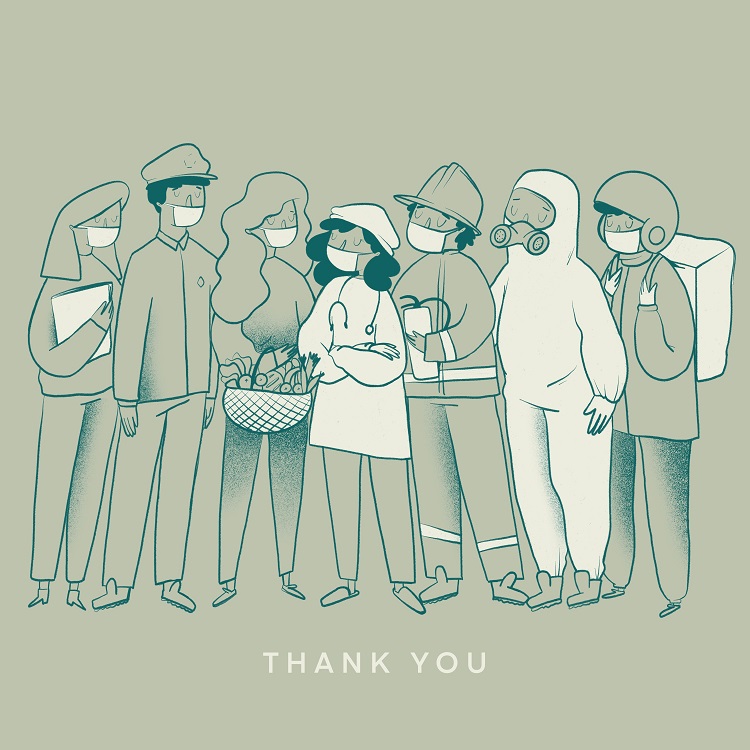 Even though this is a health issue, face masks have deepened the political divide between Democrats and Republicans… YouGov's data journalism reveals: "By two to one, Democrats (63%) are more likely than Republicans (31%) to say they always wear a face mask in public."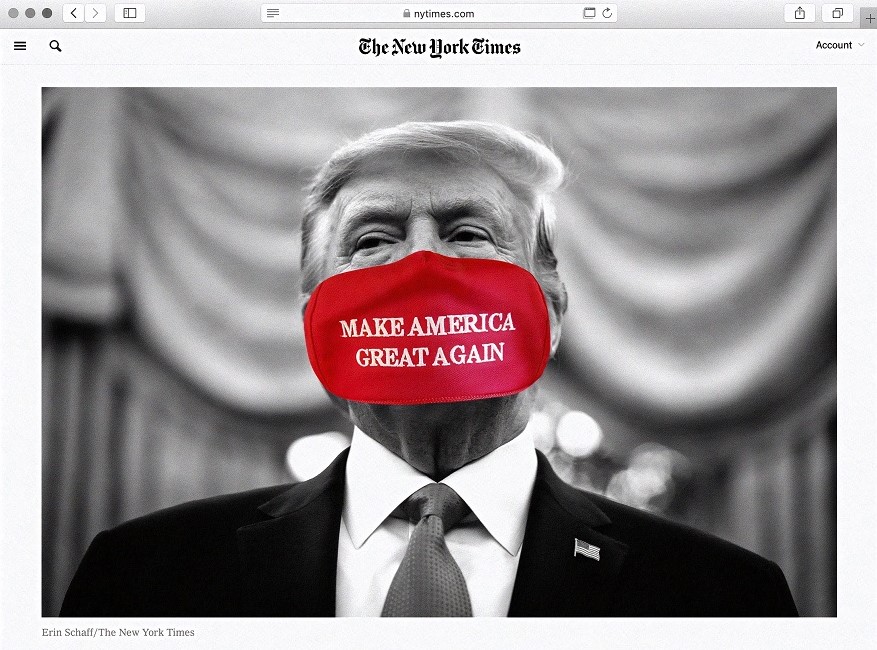 The President may have aggravated this split. He didn't set an example for American citizens when he repeatedly refused to wear a mask during public events, neither did he encourage it. To the contrary, during a briefing on April 3rd, Trump said he was "feeling good" and then went on to describe his desk for some reason: "Well, I just don't want to wear one myself. It's a recommendation; they recommend it. I'm feeling good. I just don't want to be doing—I don't know, somehow sitting in the Oval Office behind that beautiful Resolute Desk—the great Resolute Desk—I think wearing a face mask as I greet presidents, prime ministers, dictators, kings, queens, I don't know. Somehow, I don't see it for myself. I just—I just don't. Maybe I'll change my mind, but this will pass and hopefully it'll pass very quickly."
It didn't pass very quickly. 143,000 people in the United States have now died from COVID-19.
Some parts of the US might not have the same fines in place that the Brits do, but some companies are stepping up and setting their own rules. So if you're on the way to Starbucks to order your grande salted caramel mocha, don't forget your face mask! The mermaid empire, which recently reported the closure of 400 company-operated stores in the US over the next 18 months, announced that beginning on July 15, it will require customers to wear facial coverings while visiting all company-owned, US locations. Costco has had such a requirement since May.
Walmart, the nation's largest retailer with more than 5,000 locations across the country, will require customers to wear face masks, too. It will come into effect on Monday, July 22nd.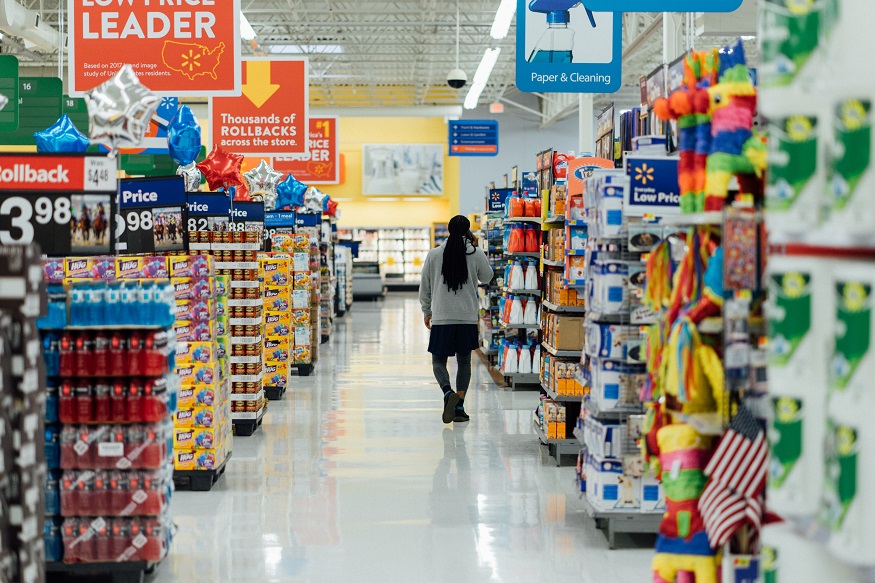 A corporate blog post states: "We know some people have differing opinions on this topic. We also recognize the role we can play to help protect the health and well-being of the communities we serve by following the evolving guidance of health officials like the CDC."
As the pandemic initially spread throughout the US, face masks were hard to come by. The supply seems to be gradually getting better, and there are a lot of DIY videos on YouTube instructing people how to make their own face masks at home. Of course, not everyone is handy like that. To complicate things further: some masks are being advertised as available, when they're not, which could be frustrating for people who are placing online orders and waiting, to no avail.
In June, I placed an order for a "variety 5-pack of triple-layer cloth face masks for adults" that Old Navy listed on its site. They even had some stylish patterns. But almost a month later, I received an email from the company saying: "We're sorry, but we are unable to ship your on order item(s) described below and have unfortunately been forced to cancel the order. If you have already been charged for the merchandise you will receive a full refund for the price paid." To soften the disappointment a little bit, I was offered a 10% discount on my next order with Old Navy.
I continued to work my day job throughout the pandemic, in an office, so I needed masks to protect both myself and those I interact with, though obviously healthcare workers and first responders come first! I managed to find some masks of dubious quality at a local shop. Just last week, I managed to get a reusable, linen, white mask with a cute yellow flower on the side, from Whole Foods. Yep, perhaps it was inevitable, but PPE is now becoming a fashion statement. I'd rather that than the politicization that has taken place, which helps no one.
As CDC director Dr. Robert Redfield recently stated at a telebriefing: "If all of us would put on a face covering now for the next 4 weeks, to 6 weeks, I think we could drive this epidemic to the ground in the country."
There are fine and affordable face coverings available on Etsy. If you want to express yourself, check out Redbuble. They carry a lot of super cute and humorous face masks. For art lovers, they even have a version of Edward Munch's The Scream, except that the screaming individual is wearing a protective mask and gloves. So yes, you can wear a mask of someone wearing a mask, which is a limited Droste effect and maybe a way to virtue signal that you wasted a bunch of money on an MFA.
In his diary, Edward Munch described his inspiration for the famous painting: "One evening I was walking along a path, the city was on one side and the fjord below. I felt tired and ill. I stopped and looked out over the fjord—the sun was setting, and the clouds turning blood red. I sensed a scream passing through nature; it seemed to me that I heard the scream. I painted this picture, painted the clouds as actual blood. The color shrieked. This became The Scream."
Unfortunately, this might be the way you're feeling in the middle of this pandemic and the economic fallout, like a scream is echoing throughout the world.
Redbuble's cloth face masks were designed by independent artists, "so your personality won't disappear behind your mask." It's worth noting that these are print-on-demand products, so that may affect the quality and the pace at which they can make these things. I haven't ordered from them so I don't want to set a false expectation! But for every mask sold, the company will make a donation to Heart to Heart International, which aims to strengthen communities "through improving health access."
You could get a set of 2 non-medical masks for $12 from BaubleBar, which specializes in trendy and affordable jewelry.. Their face masks were designed by the BaubleBar team and come in 5 color variations. This non-medical face mask is double-layered with comfortable adjustable ear loops.
If you want your mask to have a summer feel, you might want to go for Society6's watermelon or lemon face mask.
Remember, your mask doesn't need to look amazing. Just do your part and wear one when it's appropriate.
Disclosure: LittlePinkTop is an affiliate marketer with ArtNaturals.