Dog Walking Accessories to Help Level Up Your Daily Stroll

We all love dogs. But do we all love walking our furry friends, rain or shine? Maaaaybe not that much, especially in the rain… So, if you're a seasoned dog walker, you probably know how important it is to have all the necessities handy on your daily walk.
Fortunately, LittlePinkTop found several dog-walking accessories that can help you level up your daily stroll and make it even more enjoyable for both you and your pup.
(Disclosure: As usual, if you buy something using our links, LittlePinkTop may earn a commission.)
HydroBeltbag from WanderFull
Staying hydrated is essential, we all know that. But bringing a water bottle while holding a leash, and your Starbucks cup while chatting on the phone might be… problematic. Thus, the accessory brand WanderFull created a HydroBeltbag that comes with a "Hydration holster," meaning a removable pouch that can hold a water bottle.
If you come to LittlePinkTop for fashion advice, signaling to other dog owners that you are a fashionista might be important to you. So, you can wear this bag crossbody to create hip looks and make even your dog proud of your style. We all secretly want that woof woof of approval! No? Not everybody? Whatever…
Alternatively, you could wear this bag around your waist, like a traditional fanny pack, and stuff all your essentials there, like keys, your wallet, a little hand sanitizer, etc.
LittlePinkTop recently received the army green HydroBeltbag, courtesy of the brand. When my niece saw this bag, she said she needed one for her outings, like going to a playground or park. So, as you can see, it might come in handy everywhere!
Loop Cap Bottle from Klean Kanteen
So now that you have your useful HydroBeltbag, you might need a good water bottle, too. The stainless steel water bottle above has a simple yet stylish design. It also has double-wall vacuum insulation to keep your drinks "hot for twenty-four hours and iced for sixty-three hours!"
Mobile Dog Gear 25 Oz Water Bottle
So, if you are getting a water bottle for yourself, how about your pup?
This beautiful stainless steel water bottle is actually made for dogs, "specifically designed to be used as a bowl for your dog to drink right out of!"
See Also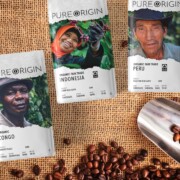 PETKIT GO Bluetooth Smart Dog Leash
If you're someone who loves tech, a Bluetooth-enabled smart leash might intrigue you. You just install the app on your phone, and once it's paired, the handle vibrates when receiving notifications, emails, texts, and incoming calls.
But if you want to dedicate the quality time to your furry friend, you can set a walking timer on your smartphone, and once it times out, the handle will vibrate to let you know that you should probably go home now.
The smart leash charges via USB and displays battery life on your phone. It also has a "powerful frontal LED light that turns on by the click of a button located in front of the handle." So, it's a great safety feature for nighttime visibility. The leash also has an ergonomic grip "composed of soft rubber for superb handling and comfort."
So, now you are all ready to level up your dog walking game. Beware… not "of dog," but of the fact that with the accessories above, you won't have an excuse to stay home on the couch!