How To Have Glowing Skin Like Sydney Sweeney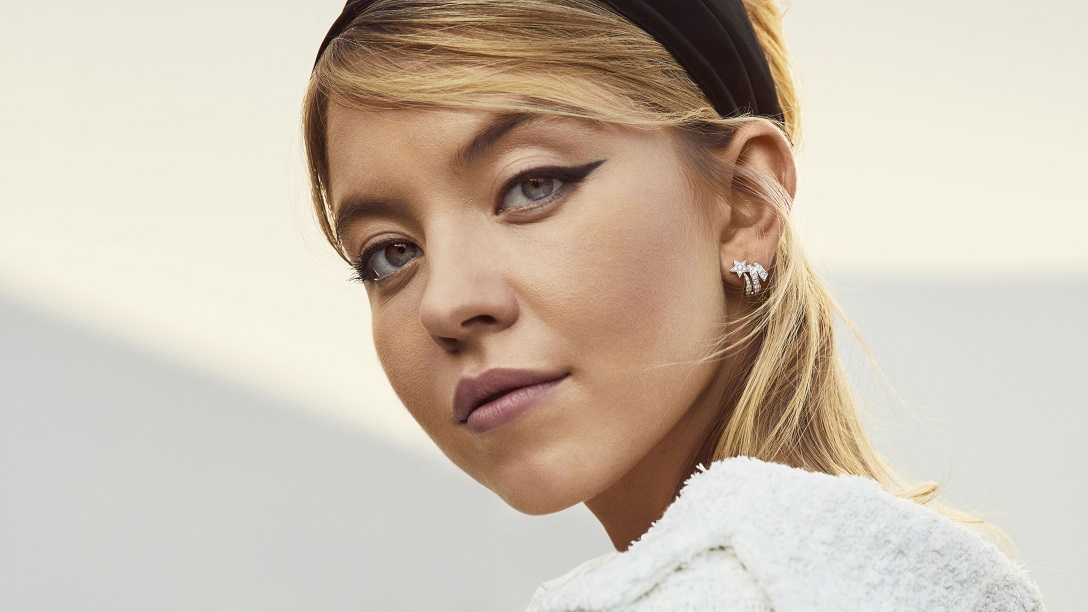 https://www.instagram.com/tv/CGTDJJGhkeL/?utm_source=ig_embed
https://www.instagram.com/p/CF411B5pFzt/
https://www.instagram.com/p/CFnaAvxhPMx/
https://www.instagram.com/p/CFxYoL9J3Fx/
https://www.instagram.com/p/CEUzamTH9_n/
https://www.instagram.com/p/BSuAmANBZGc/
https://www.instagram.com/p/B7ZWKCZBTB-/
https://www.instagram.com/p/CG3qOs2gnCl/
https://www.instagram.com/p/CHGGarwi1-2/
https://www.instagram.com/p/CGihixYAxQd/
https://www.instagram.com/p/CFpH7s4nruT/
https://www.instagram.com/p/B9o_3QeFnh5/
Sydney Sweeney is just 23 but has already launched her own production company, Fifty-Fifty Films. Sydney has always been ambitious. She convinced her parents to let her go on a film audition, when she was 12-years-old, by putting together a five-year business plan presentation. It worked. But work, in many cases, means stress. And in spite of her already substantial TV roles and many upcoming projects, Sydney tries to find time for self-care.
Fortunately, she shared her skincare routine and gave some good product advice for clean and dewy skin.
"I wish I could just give my current routine to my younger self and save a lot of tears," Sydney Sweeney told the Cut.
Sydney's Skincare Journey
Sydney has great skin so it was quite astonishing to learn that she has a combination skin prone to cystic acne! Like Sydney, my skin isn't very cooperative and I've been through different products and regimens in an effort to make it better.
Sydney opened up about her journey in a video for The Cut:
"I grew up just washing my face with water and lathering Nivea all over my face. My mom and grandma did it, too, and so when I entered middle school, I followed along. As time went on, my skin became trickier, and I really struggled because I didn't have access to the type of products my skin needed."
Now, Sydney has shared the type of products she discovered. But her comments about the way her skincare experiences made her feel really struck a chord with me. I think it's infinitely relatable, maybe even more important than the products themselves. "Growing up, I would feel like people were just looking at my breakouts and not me," she said.
We all have that one product we can't get enough of. So does Sydney. "I carry Burt's Bees chapstick everywhere. It's in every single purse, every drawer in my house…"
She revealed that it's hard for her to resist picking and popping, even though it leads to little marks on her face; she now uses a couple of different serums to treat the damage. But it's not just about repairing past mistakes. It's about looking ahead. Referring to her use of under eye serum, Sydney remarked, "I hope that when I'm older I thank myself for this."
And like many of us during this intense, when-will-it-be-over year, Sydney's been stuck inside a bit more than usual. "I think during quarantine, I've really dove into the whole taking care of your skin, finding fun things to just kind of relax with, and this has become my self-care, self-soothing routine," she said.
Sydney's Products / Regimen
Sydney's first step to perfect skin was Epiduo Forte, prescribed by her dermatologist. It didn't make her skin perfectly unblemished but she recognized that it was a start to get to that Hollywood-level skin.  
Every job has its own pros and cons, even being a Hollywood actress. When she was acting in the HBO series "Euphoria," she and the other actresses had to deal with conditions and lifestyles that just aren't ideal for skincare. Sydney said that they were wearing a bunch of makeup, not sleeping as much, and not really able to workout, so it became "a mix of not having as much time for self-care and piling makeup on top of makeup."
Wearing heavy makeup on set, Sydney Sweeney learned how important it is to clean it off. Makeup wipes irritated her skin, so when she discovered BIODERMA makeup removing micellar water, it became a must-have for her.
We know how important it is to exfoliate. And Sydney knows the product that works wonders for her, namely: Caudalie Deep Cleansing Exfoliator.
She shared with The Cut that she needs to exfoliate often because of her combo skin type. I know there are mixed feelings on using exfoliators on your face, but since I started using this one, my breakouts haven't been as bad, and my makeup lays nicer," said Sydney.
It's interesting how often people with the same type of skin and skin problem find and use the same skin products. I personally was prescribed Eau Thermale Avène Cleanance Cleansing Gel by my dermatologist. It actually works and is not just a placebo. It was recommended to Sydney by one of her good friends.
"I love the gel texture, and my skin feels really soft afterward. I usually use it in the shower and use it on my chest and shoulders, too," said Sydney.
It might dry up your skin so don't overdo it and don't forget to moisturize afterwards!
Sydney is also using Nelly De Vuyst Sensitive Skin Toner because it doesn't irritate her skin and is super hydrating. It boosts the effect of face oils and lotions.
Like many others, Sydney discovered SkinCeuticals C E Ferulic: "This smells funky, I will admit, like bacon or something strange I can't put my finger on, but it really does improve the texture of my skin and help with discoloration."
(I guess you have to pay the price for looking good. In this case: $166 USD. And tolerate the smell, of course.)
Sydney became obsessed with Vintner's Daughter Active Botanical Serum after a makeup artist used it on her skin during New York Fashion Week. Important note: use this BEFORE putting on any makeup. Sydney said that her skin absorbs it really fast and glows afterwards.
Sydney was lucky to find out about the moisturizing skin cream Embryolisse Lait-Crème Concentré from her makeup artist on the upcoming film "The Voyeurs."
She said, "I've struggled most of my life with finding a morning lotion that would keep my skin hydrated all day and allow makeup to sit on my face while not breaking me out. On 'Euphoria,' we had to constantly take my makeup off and reapply, and we couldn't find the right combination of products that would work until I was introduced to this."
After spending so much time putting on and washing off makeup, the inevitable clogged pores and breakouts don't really come as a surprise. But washing your face too often is not good either. It might cause redness and irritation. Sydney Sweeney is using Algenist GENIUS Liquid Collagen. She says that its formula is "thick and creamy and calms any redness or flare-ups I may have. I used to have to use multiple different night creams, but once I got this, I was able to get rid of everything else." It's not cheap, though.
Sydney also uses Peter Thomas Roth Water Drench Hyaluronic Cloud Hydra-Gel Eye Patches, which she discovered during the quarantine. She keeps them on for 20 to 30 minutes and it does make the difference by taking away any puffiness or sleepy eyes.
Finally, Sydney uses an expensive product called Sisley Paris Black Rose Eye Contour Fluid. It's said to create "an immediate sensation of freshness," resulting in a younger-looking eye area.
If you're like me, you're probably not about to spend hundreds of dollars to replicate Sydney Sweeney's beauty regimen exactly. But even if you're only able to integrate one of Sydney's recommendations, it could help you to move further along on your own skincare journey!