How Entrepreneur Risa Barash Is Destroying Head Lice in the Funnest Way Possible

https://www.instagram.com/p/CTQk2dMll7m/
Let's face it: sometimes the fashion/beauty industry (including media) prefers to avoid the nitty-gritty of personal care, whether it's using an epilator to remove unwanted hair, accidentally staining pillowcases with skincare products you applied the night before, or contributing an unsustainable mountain of toothbrushes to a landfill somewhere. And yes, there are many other uncomfortable, stigmatized, or so-called "gross" topics I didn't even mention.
But today, LittlePinkTop is going to touch upon a somewhat stigmatized grooming-related issue that you've probably blocked out of your memory… unless you're a teacher or a parent. Yep, it's head lice.
We're obviously going through abnormal times right now but when everyone is interacting like normal, there are an estimated 6 million to 12 million infestations each year in the United States, among children 3 to 11 years of age.
Fairy Tales Hair Care isn't shying away from this challenge. They've formulated hair products specifically for it. They even have a "Lice Outbreak Map" on their website where they are tracking the problem.
Risa Barash, CEO and co-founder of Fairy Tales Hair Care and TBH Kids, answered questions from LittlePinkTop about her experiences addressing this "ugly side of beauty." Her products can help with the problem of head lice, and her answers can help any current or aspiring female entrepreneurs trying to build their own brands.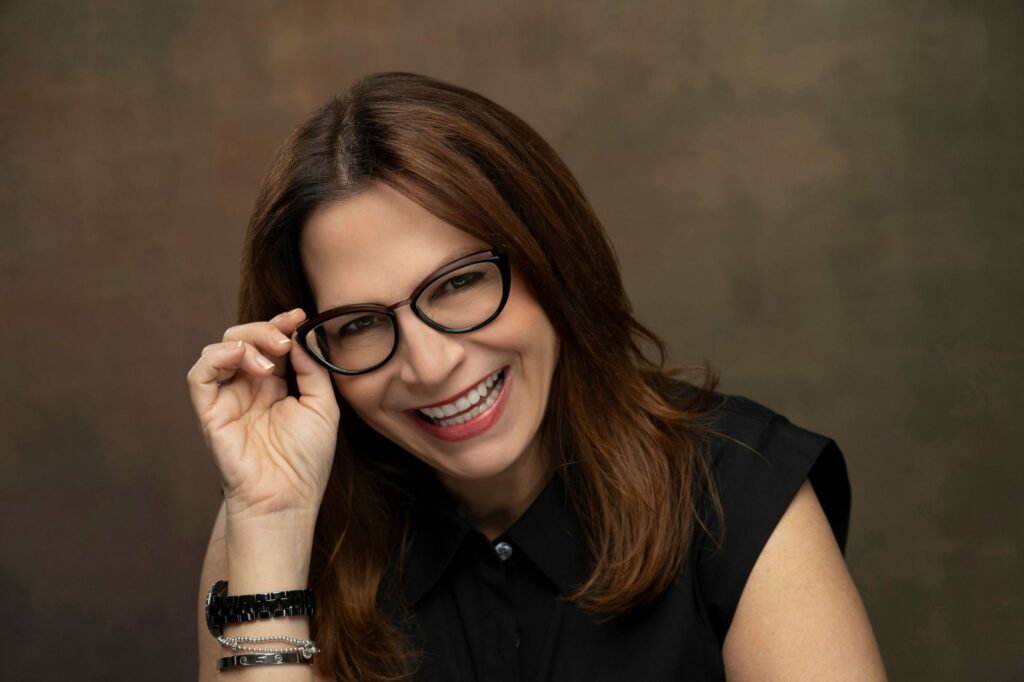 Your bio mentions that hair care for kids was the family business; however, you tried other things before creating your own brand in this category. What related businesses were your family members involved in, and what brought you around?
My husband's cousin, Rob, owns the Fairy Tales Hair Salon in Long Island where he specializes in kids' cuts and also sells our products. My great-grandfather started a flashlight and battery company and it grew to be one of the largest in the U.S. We supplied U.S. soldiers in WW2 with floating flashlights and BrightStar batteries.
At the time, I was slowing down my career as a stand-up comic and had recently gotten engaged to my husband. One day he came home and started telling me about this lice shampoo that was flying off the shelves at his cousin's hair salon for kids. What started as a simple conversation quickly turned into me rebranding and revamping the product. We updated the packaging, enhanced the formula to include natural ingredients and also added a conditioner and a detangling spray to create a product line. Next thing you know, I was going door-to-door down the streets of Manhattan to get this product put into salons.
It's an inspiring story: pounding the pavement of Manhattan to get the salons onboard. What advice do you have for budding entrepreneurs who maybe believe in their idea, but don't believe in their own sales ability and lack the confidence to do what you did?
My belief is that anyone can become a CEO, however there are things that you have to be willing to do if you really want to make it. My advice would be to just go for it. If you don't feel confident in your ability to sell your product, there's only one way to improve and that's practice. As a budding entrepreneur you have to back yourself and stand by your product. If you can't portray confidence in your own creation, it will be hard to get consumers and buyers onboard. Fake it till you make it, and one day you'll realize you aren't faking it anymore.
Getting kids to sit still can be tricky… and yet, your brand has managed to fill its Instagram page with lots of posts of happy children combing their hair and posing with the bottles! Do you work with family influencers often? How much of this is user-generated content? And how do you find the right balance of content in your feed?
Besides our product shots and graphic which we use on our socials, almost everything is user-generated content. We love working with influencers but so many of our posts are also from our real customers who tag us @fairytaleshaircare or use our hashtag #fairytaleshaircare. We love being able to feature real families who use and love our products and we truly wouldn't be where we are today without each and every one of them. You never want your feed to look unauthentic and what that means is different for every brand. For Fairy Tales, our authenticity shines through these real-life photos and we would never want that to be drowned out.
Your brand's Instagram uses very bright and colorful graphics, and the occasional, humorous meme. Your website even turns the mouse cursor into a wand. How important is it for you to keep that positive tone, while addressing a deeply frustrating problem (lice)?
Being a kids' brand, we want to make sure the kids who use our products feel like it is totally for them. This is where the branding comes in such as our colors, our castle logo, the emoji-like kid faces pictured on our bottles, etc. On the other hand, we want to connect with parents as they are the decision-makers and are looking for brands who they can trust for their kid's needs. Lice is always going to be a problem and it can cause parents and kids a lot of stress (throw in the occasional meme to keep it fun). We strive to make products that can turn your nightmare into a fairy tale. Our branding is meant to be lighthearted because the last thing a parent needs (especially when dealing with a lice infestation) is more stress. We want parents and kids to know that Fairy Tales Hair Care is going to help them solve their problem.
With Fairy Tales Hair Care, and subsequently, the tween-focused TBH Kids line of products, you've become a serial entrepreneur. Have there been any major differences between those businesses that surprised you? What has been your greatest challenge with scaling each business, and how are you overcoming those hurdles?
With TBH Kids we started direct-to-consumer only so it was so different. Our goal with Fairy Tales Hair Care was to go into retailers much sooner. The growth of the business is where the biggest difference is. The greatest challenge of owning a business is constant evolution. As any business grows, you have to adapt. Whether it's figuring out logistics, following new industry standards, diving into new technology or exploring new avenues, you have to take it one step at a time and educate yourself to make sure your brand stays relevant in an ever-growing marketplace.