Work Hard, Play Hard: How To Dress Like a Modern Gordon Gekko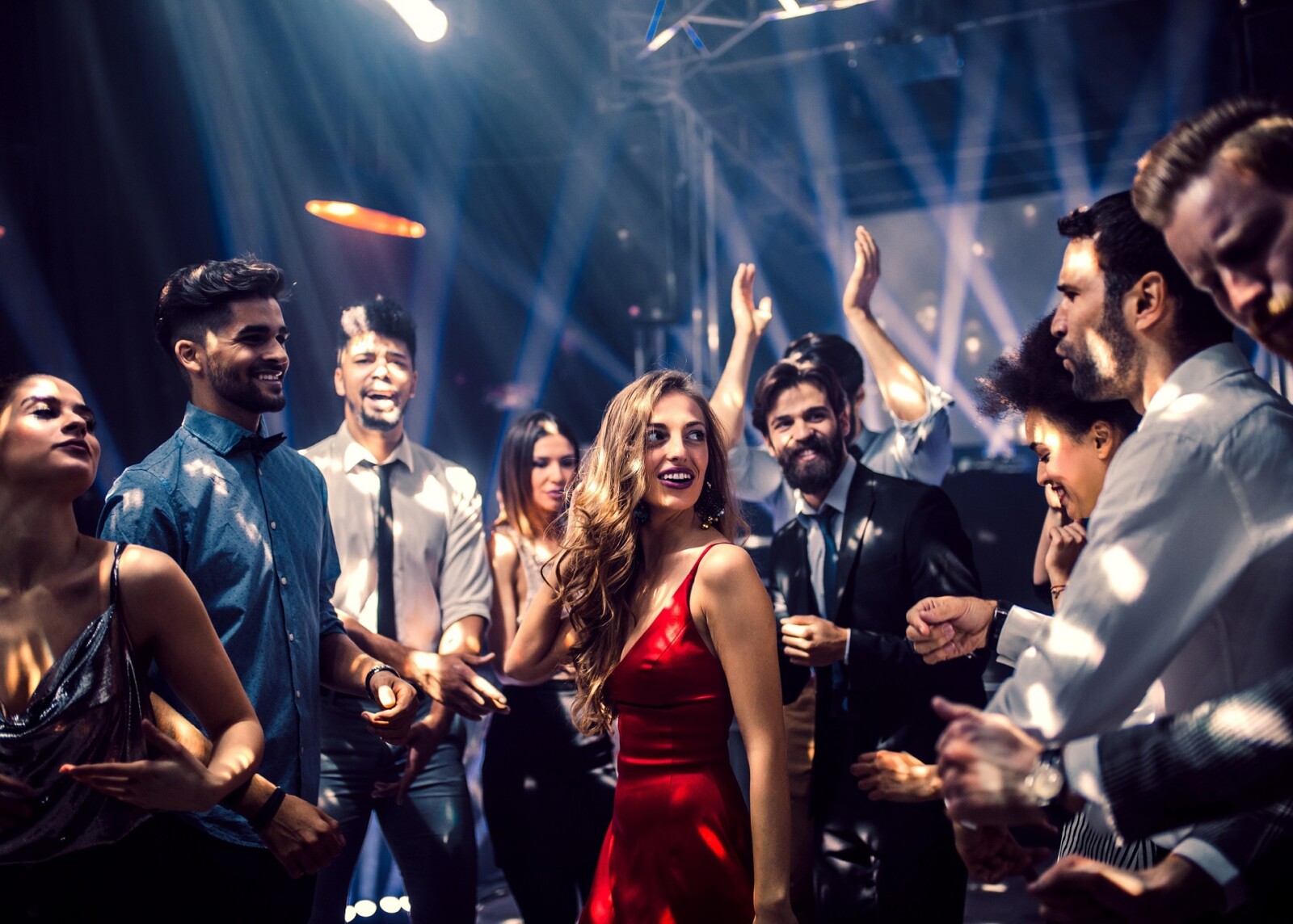 If you think that greed is good, you might already be on Wall Street, making lucrative deals or throwing fun coupons, aka cash, and lobsters at the government officials from your megayacht.
Trading stocks might be stressful. I've never done those kinds of deals myself, but I have a very good idea of what the environment looks like. I watched several documentaries, like "Wall Street" and "The Wolf of Wall Street." Those guys work hard but then they go out to party hard. And if you want to project these vibes, you need to dress the part.
LittlePinkTop put together an outfit that will take you from a high energy office to a highly intoxicated lounge of human vices. I'm still not quite sure where the actual business is conducted. But I carefully selected each piece of clothing from our affiliate partners, so if you purchase something by clicking those links, we might earn a commission. (That affiliate disclaimer is legally required, because some of us actually follow the rules.)
So, let's get this party started.
As evident from the Giphy above, you will need a suit (and a disposable mimosa).
The Suit
This dark blue checked suit is an excellent choice for a business look:
It looks very neat, and you will look very well-put-together wearing it. The fabric it's made from is a wool blend, which gives it a very structured appearance and, of course, warmth. Be aware that the jacket and pants are sold separately and that both are slim fit.
Want to look ripped underneath your suit? Throw a compression sleeve into your gym bag, too, just in case you pump the iron more than a Wolf of Wall Street pump-and-dump (which is illegal, don't do it).
LittlePinkTop received a complimentary compression sleeve from TheraICE Rx. It is said to work on any injury: sore muscles, sprains, swelling, and tennis/golfer's elbow. The sleeve is versatile and can adapt to comfortably fit different body parts: knee, elbow, bicep, hamstring, thigh, quad, calf, or ankle.
The Shirt
This 100% cotton shirt in a beautiful blush color will complement the suit, and the contrast of rich blue and light pink will make it pop like a champagne cork when you close a big deal:
This shirt has a subtle flower embroidered on it, which will show ladies that you're not a monster, but if you are a monster, the blazer will cover it anyway. Alternatively, you can pick the same style but in navy. It will go well with the suit, too.
The Shoes
To talk business, you need to look business-worthy. And these artisanal Oxford shoes will project class and style:
These leather shoes will class up any outfit, so I'm bullish on the brand.
The Belt
Check out this croc leather belt:
It's not genuine croc leather, but bovine leather, the concept of which LittlePinkTop explained before. Its texture will add authenticity and excitement to the look.
There, now you are all dressed for work. And you may be thinking: "Work hard, play hard, right?"
Wrong! If you party too much, you might end up with a throbbing headache, which won't be glamorous at all because Margot Robbie isn't going to be there to comfort you. You know what might? The Headache & Migraine Relief Hat that LittlePinkTop also received from TheraICE Rx, the maker of hot and cold compression relief products. I got it in pink, obviously, but you could always go for a neutral black.
You simply put the cap into the freezer before putting it on. According to the company, cold therapy "is used to constrict blood vessels and reduce inflammation, helping mute pain signals."
As Gordon Gekko said, "The most valuable commodity I know of is information." And LittlePinkTop has just provided you with valuable insights on how to dress appropriately for working hard, playing hard, and recovering.