The Latest Beauty/Wellness Products and Trends, Reviewed by LittlePinkTop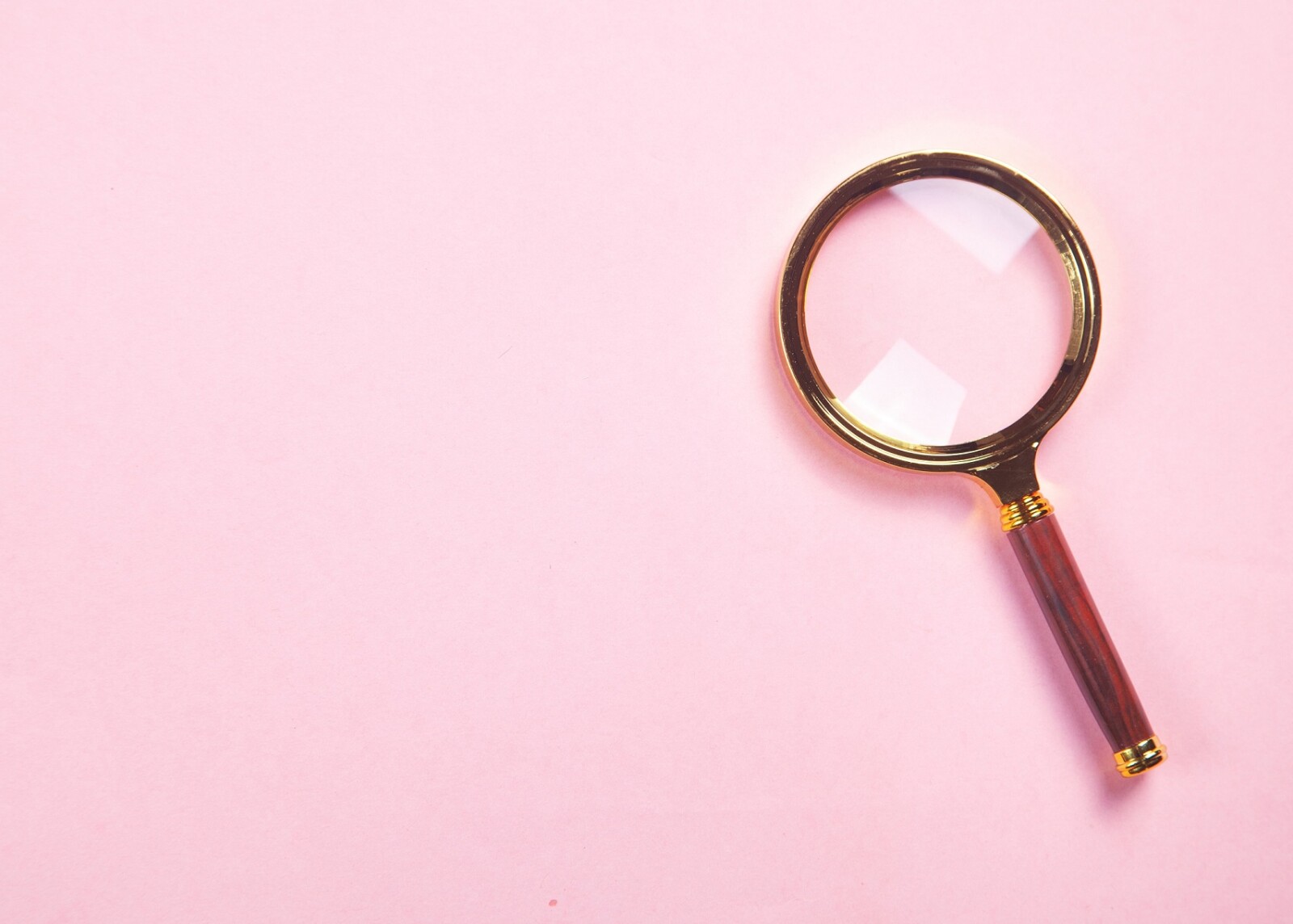 In this article, LittlePinkTop will review some of the latest beauty/wellness products and trends, courtesy of the following brands, which provided product samples: Piggy Paint, Bundles of Hope, Chagrin Valley Soap & Salve Co., Congo Tropicals, Eva Naturals, Demeter Fragrance Library, Ecoslay, and Le Parutti. We'll cover some aromatic, cosmetic, and snuggly options, which might help to counterbalance your back-to-office work (and style) demands.
Piggy Paint: Non-toxic Nail Polish for Kids
If you have a little fashionista running around you and stealing your Vogue magazines, here's a possible bonding activity: Piggy Paint non-toxic nail polish for kids!
The brand sent over their nail polish set, so I turned it into a manicure day with my niece. She asked me for a pedicure, too, but I had to set some boundaries. It was a "Parks & Rec"-style "Treat Yo Self" day, not exploit yourself day, after all.
I've got to say, my niece loved the nail polish and curiously recited from the label that it's called Piggy Paint because it's "as natural as mud." In fact, the brand's founder says that she came up with the idea because her daughters loved having their nails painted but she was concerned about harsh chemical ingredients that left her with terrible headaches.
"It's also vegan, ooooo! And cruelty-free! What's cruelty?" my niece said as she investigated the Piggy Paint alternative. So, a relaxing mani was accompanied by an uncomfortable talk about animal testing and the concept of cruelty. We all agreed that we should treat others as we wish to be treated, on the Treat Yo Self Day and always.
As for the selection of nail polishes, my niece reviewed it as follows: "Mmmmmm the cotton candy actually smells really good. Smell it!" She found the packaging to be really cute, too. She fancied the tiffany-colored one the most, both because of the color and scent.
My nephew inquired what's the difference between tiffany and teal. For those who are wondering, too, teal is a deep blue-green color, also called cyan green. Tiffany Blue is the colloquial name for the light-medium robin egg blue color associated with Tiffany & Co., the New York City jewelry company created by Charles Tiffany and John Young in 1837. You, dear LittlePinkTop reader, may as well benefit from my Google search, too! Now we're all learning together.
Bundles of Hope: Organic Hemp for Blissful Bundling
Maybe your little one isn't old enough for a full-on spa treatment yet and is simply in need of some blissful bundling.
Bundles of Hope sent LittlePinkTop one of their organic hemp baby blankets, and our reviewer found it to be soft and breathable. The blanket was beautifully dyed with hues of warm pink and peach, which immediately inspired a warm smile from a one-year-old recipient. The product is made of hemp, so it is naturally antimicrobial and UV resistant, and it's more sustainable for our planet. The fact that it can simply be machine washed and dried makes it essential for any busy parent!
Chagrin Valley Soap & Salve Co.: Natural and Organic Body Care
Tom Haverford (Aziz Ansari) explains the concept of a Treat Yo Self day in Season 4 of Parks and Recreation: "Treat. Yo. Self. Once a year, Donna and I spend a day treating ourselves. What do we treat ourselves to? Clothes. Treat yourself. Fragrances. Massages. Treat yourself. Mimosas. Fine leather goods… It's the best day of the year."
But you don't need to wait until October 13th to indulge yourself (that's the date Donna and Tom landed on). You can turn Treat Yo Self into a regular self-care routine. And what better way to do it than a relaxing bath?
Recently, LittlePinkTop received a box from our affiliate partner Chagrin Valley Soap & Salve, which included a Romantic Spirit Lotion Candle, Romantic Spirit Bath Salts, Shea Rose Clay Soap, Creamy Shea Whipped Body Butter, and Bath, Body & Massage Oils.
The Romantic Spirit Lotion Candle is a creative combination of spa candle, body balm, and massage oil. It's smooth and moisturizing as a balm, made with shea, cocoa, sunflower, and avocado oils. When lit, the candle provides calming aromatherapy with a fresh scent of patchouli, sweet orange, ylang ylang, and clary sage. The balm melts into oil as the candle glows, and after you extinguish the flame and wait for a moment, the oil has cooled just enough for a relaxing, warm massage.
The Creamy Shea Whipped Body Butter is a very moisturizing and healing treatment for dry skin. It is infused with a strong scent from essential oils of geranium, lavender, palmarosa, ylang ylang, and sweet orange. It's a great product for those moments when you have the time to patiently and gently care for your skin.
The Bath, Body & Massage Oils are very soothing to the skin and excellent for massage. The Rose Garden scent is somewhat more subtle and very relaxing, whereas the Romantic Spirit scent is stronger and more invigorating. These oils leave skin feeling soft and refreshed.
The Romantic Spirit Bath Salts create a replenishing and healing bathing experience. The aromatherapy blend of patchouli, sweet orange, ylang ylang, and clary sage is soothing and refreshing.
The Shea Rose Clay Soap leaves skin feeling deeply clean and soft, nourished with a mixture of sunflower, extra virgin olive, coconut, and sustainable palm oils, including virgin shea and mango butters. The scent is earthy and subtly floral.
Chagrin Valley Soap & Salve is a family business founded by Ida, a registered nurse with a master's degree in biology. What started as a hobby turned into a USDA-certified organic skin and hair care business!
Congo Tropicals: Tropical and Exotic Products Delivered to You
I know what's not going to see another day: a chocolate bar that's been opened! Or even unopened, if we are being honest: chocolate that enters my house is almost instantly doomed…
But we are on a mission to treat ourselves, so we should treat ourselves to higher-quality chocolate, like organic dark chocolate from Congo Tropicals. LittlePinkTop received their 70% cacao chocolate, made in Costa Rica from the "finest cacao beans." Usually, I find dark chocolate bitter, but not this one! Congo's chocolate has a surprisingly creamy texture and fruity notes — the perfect hedonistic combo for a bubble bath. Sweets, check!
Eva Naturals: Formulated To Help Skin Thrive
Eva Naturals is a family-owned skincare company out of Louisiana that chooses its ingredients carefully. Their website points out that "not all synthetic ingredients are toxic or harmful," and some all-natural ingredients can "oxidize and go bad within two days without the chemistry to stabilize it." They formulate their products carefully around skin needs.
LittlePinkTop found that their hyaluronic acid serums can be soothing and replenishing for the skin. We also found that their skin clearing spot treatment and mask with bentonite clay and essential oils is clarifying and refreshing. By the way, bentonite clay is known for its fine, soft texture and its long history of medical uses.
Demeter Fragrance Library: Celebrating the Richness of Fragrance
Demeter Fragrance Library is on a mission "to expand the use of fragrance, each day, everywhere," conjuring up the surprising delight and associations that can be associated with scent. The company elaborates on their formulations and philosophy as follows: "All Demeter fragrances are single note fragrances, meaning they are the smallest combination of ingredients that expresses an olfactory idea. Notes are linear, which means they express their olfactory nature immediately and do not change over time."
LittlePinkTop found that their Watermelon Blossom cologne spray offers a fruity and invigorating scent. Their Rice Flower scent is more subtle and calming.
Ecoslay: Handmade Styling Products That Embrace Natural Beauty
If you use just a couple of the products above, there's a good chance that you'll start to feel calm and fragrant — so why not go all the way and become truly confident by embracing your natural beauty?
Ecoslay wants to help its customers do just that. Their unique approach involves packaging delicious-smelling haircare concoctions into giant pouches that you keep in your fridge and can pour out into mason jars for use. Their Lemon Buttercream product is considered "ideal for those who want softer curls or twists, braids, bantu knots and other protective styles with the perfect combination of hold, volume and moisture." The vanilla and lemon essential oils make the buttery texture even more of a sensory experience. It smells like a bakery treat! Meanwhile, their orange marmalade flax seed and aloe curl definer gives off a more citrusy impression.
Even though Ecoslay has experienced impressive business growth, each product is still handmade with love in the kitchen of founder Adria Marshall. Their Instagram feed is also filled with doses of inspiration and humor, which enhances the personal touch even more.
Le Parutti: Using Natural Fibers for Hotel-Style Comfort
After all that real or imagined relaxation, are you ready to jump into bed? Le Parutti is a textile company that wants to give your sleep an upgrade. All of their fabrics are processed using organic dyes that are environmentally safe. The brand has 20 years of experience in custom-made bed and bath linens for luxury hospitality and retail.
I always sleep like a baby in hotels. There might be two explanations for this: I'm either exhausted from the travel or it's another kind of "treat yourself." So, I actually brought that hotel-like feel into my own bedroom with the pillow cases that the brand sent over, which had a simple, classy geometric design. Nothing is better than a comfy bed when it comes time to treat yourself, especially if you don't have the time for any of the other self-care options!