Are Ballet Flats Back in Style?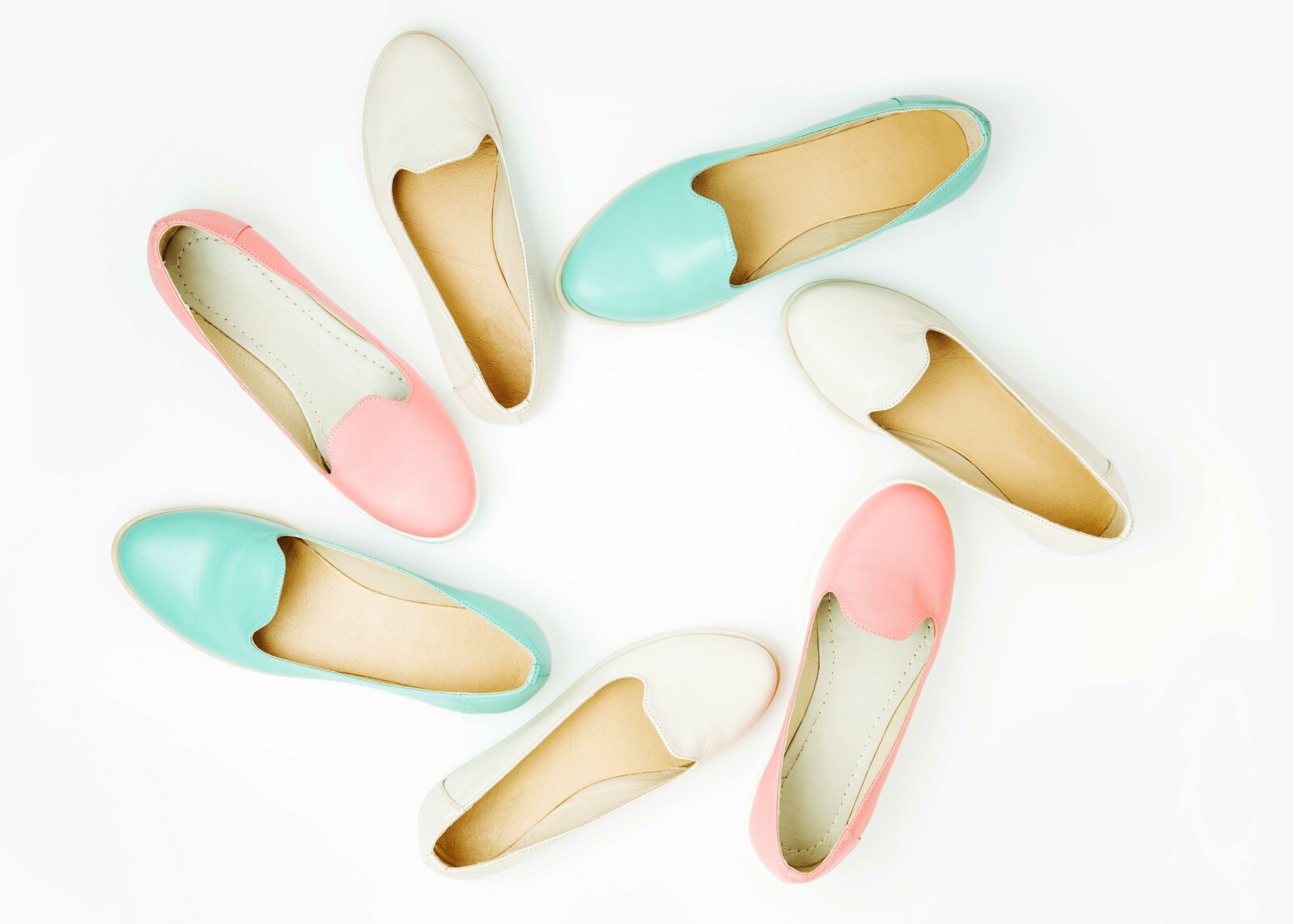 If you are in your early 20s, you might not have the full context around low-rise pants because you grew up keeping up with the Kardashians and not Paris Hilton. But low-rise pants are back in style now, and you should be aware of another 2000s trend that's coming back – ballet flats! These shoes, obviously inspired by the graceful style of ballerinas, have a very thin heel or the appearance of no heel. So, if you don't want your style to look flat this fall, you might consider picking up a pair!
Ballet flats are a popular choice for women who want to look stylish and feel comfortable at the same time (so, you know, basically every woman). They can be worn with a variety of outfits, and they come in many different styles. If you're unsure how to wear ballet flats or want to find out which are the best ballet flats for you, read on. In this article, we will examine different types of ballet flats, common questions, what qualities to look for, and which celebrities like to wear these shoes.
When can I wear ballet flats?
Ballet flats are an excellent choice for everyday wear, especially in warmer months – May through September would be optimal, mainly on dry days. They are comfortable, easy to walk in, and can be dressed up or down. Besides, this type of shoe goes well with almost anything, be it a long dress, mini skirt, or a pair of skinny jeans.
How can I style ballet flats?
There are many different ways to style ballet flats. If you're wearing them with jeans, try rolled-up boyfriend jeans or ripped skinny jeans. For a dressier look, pair them with a flowy dress or skirt. You can also add a jacket or cardigan for a more put-together look.
Should I invest in a quality pair of ballet flats?
If you can afford a quality pair, you should definitely go for something that can serve you well for years. Given the versatility of these shoes, you can probably justify spending a little extra because it's not just for one outfit, but many, and along with that, many occasions.
What material is the best for ballet flats?
There are many different types of ballet flats available. Some have a pointed toe, while others are more round. You can also find them in a variety of colors and materials. If you're looking for something classic, black leather ballet flats are a good choice. For something more fun and trendy, try glittery or metallic ballet flats.
Ballet flats made of satin look really cute when styled with flowy or A-line dresses. Satin is a type of fabric weave that produces a glossy, smooth, or lustrous, silk-like material. It looks cute and dainty but is not as sturdy or practical and will only be appropriate for dry weather.
If you want something dressy and exciting, opt for velvet – soft, luxurious fabric with a beautiful drape and a uniquely smooth and shiny appearance due to the dense pile of evenly cut fibers.
Leather flats would also look great. They are both durable and versatile. Leather flats are commonly viewed as being the most ideal choice for the fall both because of the material and color schemes.
What's the best shape for ballet flats?
It depends on your taste, but if you take comfort into account, consider a rounded toe style, as it won't squeeze your toes as much. A pointed shoe will visually elongate your foot, so pick a different style if you are trying to avoid that. A call back to Paris Hilton: you'll almost never see her wearing pointed shoes because she is insecure about her size 11 feet.
Which other style icons wear ballet flats?
Celebrities such as Olivia Palermo, Blake Lively, ​​and Katie Holmes are often seen wearing ballet flats, pairing them with everything from jeans to dresses and skirts. If you're looking for celebrity inspiration, take a cue from these stylish ladies and try out a pair of ballet flats. You'll be sure to look chic and feel comfortable at the same time.
So now that LittlePinkTop has answered some of your questions about this very lovely style of shoe, let me present to you some of the cute options our affiliate partners already have in stock for this fall. We will start with timeless options to help you complete your capsule wardrobe.
Casi Myra from Camper
Check out this pair of black ballerinas from Camper, a shoe brand that started in 1975 on the island of Mallorca, Spain. The leather is soft and high quality, which means more comfort for you! The slightly squared shape also looks very classy and will complete any look you have in mind.
Twins from Camper
If you like Camper's quality but find black ballet flats boring, add more character with a pair of twins! It's a concept they came up with in 1988, challenging the idea that shoes should be identical by "presenting mismatched styles that are truly unique."
These beige ballerinas have different colored tongues: one comes in yellow and the other one in red. Using the best color-blocking techniques, there is a contrasting blue ribbon across each of them. They will pair well with denim, leather skirts, or even a strict black pantsuit.
Brin from Born
Born, a shoe company located in Greenwich, Connecticut, has sophisticated ballerinas with a bow.
This cute style comes in different colors like brown or tan, white, green, or rust cayenne. There are also leather or suede options. It has a footbed with arch support and extra foam to create maximum comfort. The rubber outsole will provide good traction, too.
Square-Toe Loafers from Vivaia
If you are looking for a stylish yet comfortable option, check out these square-toe ballerinas from Vivaia.
They are simple but sophisticated. They have anti-slip rubber outsoles and are easy to slip on and off. Besides, the plush insole provides maximum comfort and makes these shoes "ideal for your daily commute or all-over-town errands."
Pointed-Toe Ballet Patterned Flats (Aria 5°) from Vivaia
These pointy-toed flats come in a pleasant almond color and have a strong message. One shoe has a rainbow and a female sign depicted on it, and the other has the following statement: "My Body. My Rules. My Choice." So now, you just need to decide which pair complements your character and your wardrobe!