Reviving Old-Fashioned Styles: A Guide to Vintage Clothes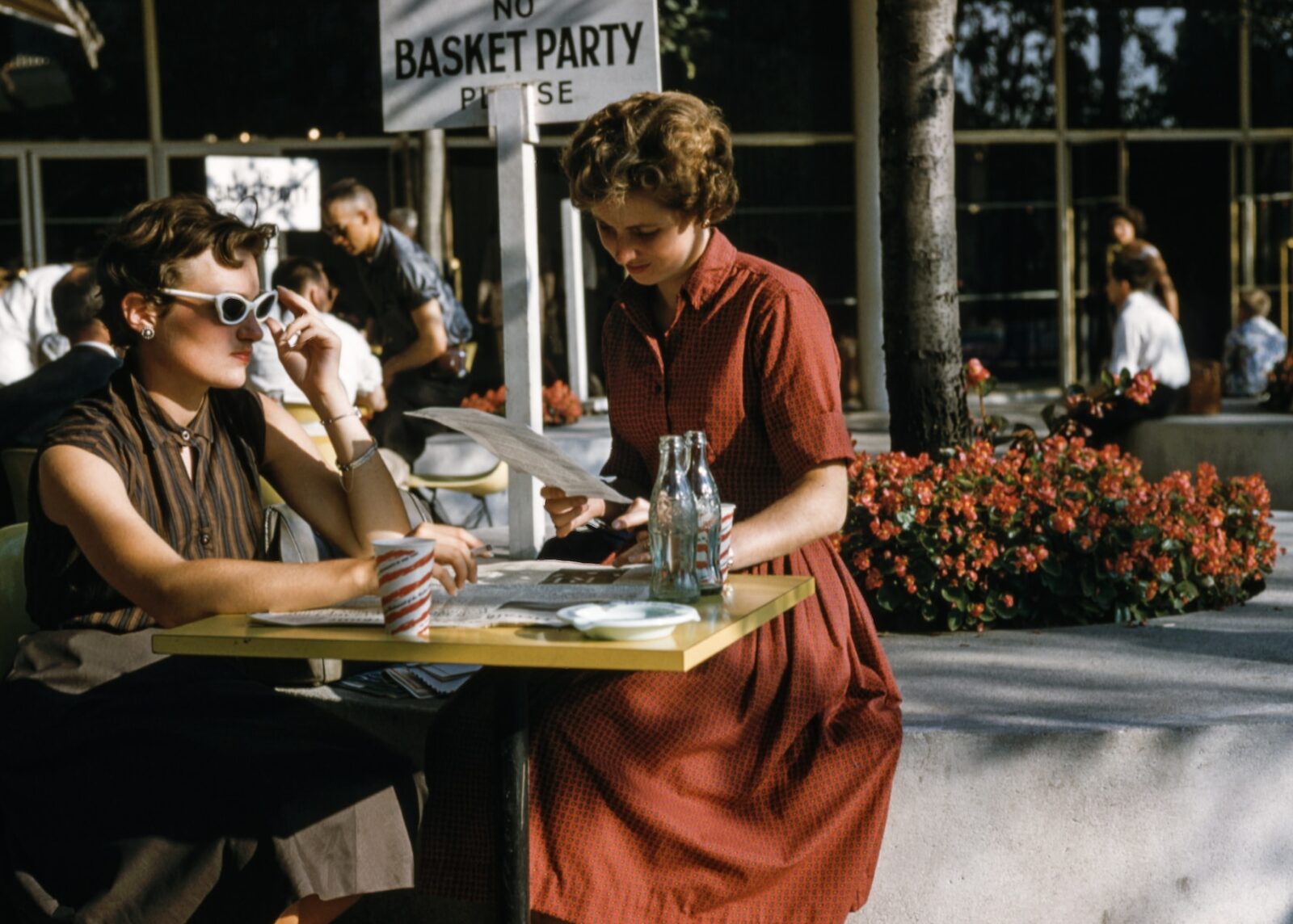 Hey, fashionistas! Today, we're taking a delightful detour down memory lane, exploring the timeless charm of quality apparel. If you've ever found yourself swooning over the elegance of Audrey Hepburn, the chicness of Twiggy, or the bohemian flair of Anita Pallenberg, then this guide is for you. Together, we'll unbox the charm of vintage fashion and blend it into our 2023 wardrobes. So, cinch that high-waisted belt, we're time-traveling, darling! Who needs a real time machine – not that they exist – when we hold the keys to the style archive?
Understanding Vintage Fashion
Before we dive into the how-to's, let's first understand what vintage fashion truly means. "Vintage" refers to clothing from a previous era, typically between 20 to 100 years old – otherwise, you know, it's just gross hand-me-downs that you didn't even want. But give those overalls a little more time to mature and… nope, they're still overalls.
Anyway, true vintage pieces are often well-made, featuring unique designs and high-quality materials that have stood the test of time.
Why Vintage?
Apart from the obvious charm and nostalgia, vintage fashion is a great way to express individuality. In a world where fast fashion dominates, vintage pieces offer a breath of fresh air – well, technically stale old air – or old money? – with their unique designs and rarity. Plus, it's a more sustainable choice, as you're giving a second life to pre-loved clothes.
Zendaya has been known to frequently wear vintage pieces. She often showcases unique vintage moments on the red carpet, with a particular fondness for Versace classics.
Her choice to wear vintage clothing sends a strong message about sustainability. Zendaya has even expressed a desire to reuse her newer clothes in the future by archiving them and dipping into them whenever inspiration strikes.
Many other style influencers take a similar approach. Known as the unofficial queen of maximalist fashion on TikTok, Sara Camposarcone (@saracampz) often creates unique outfits through thrifted finds. Her "get ready with me" TikTok videos tend to feature multiple layers, bright colors, and excessive pattern mixing​.
Olivia Haroutounian, who gained a cult following on TikTok under the handle @reallifeasliv, is a vintage dealer known for her deep dives into overlooked early-aughts labels like Ema Savahl and Elisa Jimenez. She enjoys shining the spotlight on designers who don't get as much recognition and acknowledges that TikTok helped her own business grow. As she explained: "I realized that I didn't like any of the clothes around me, and I had access to all these vintage clothes that didn't look like anything else out there, so I started collecting."
Maisie Williams, who gained fame for her role as Arya Stark on "Game of Thrones," is also known for her activism, particularly in the areas of mental health, body positivity, and veganism. She's even made her previously worn clothes available for purchase through secondhand clothing websites​.
So, as Zendaya, Sara, Olivia, and Maisie have all shown, vintage clothing is both fashionable and sustainable. By looking back, you can be forward-thinking in your style choices!
How to Incorporate Vintage into Your Wardrobe
It's time to share some practical advice, courtesy of fashion experts, with some visual examples drawn from LittlePinkTop's affiliate partners, too! (Disclosure: LittlePinkTop may earn a commission if you buy something using our links.)
Start Small With Accessories
If you're new to vintage dressing, start small. Incorporate vintage accessories like brooches, scarves, or handbags into your modern outfits. This way, you can slowly get comfortable with the style without feeling out-of-place.
In an interview with LittlePinkTop, Nicole Corsini, Marketing Director for Lang Antique & Estate Jewelry, suggested that the juxtaposition of accessorizing contemporary clothes with vintage jewelry is a solid approach. But if you come across a piece of vintage jewelry in a thrift store and are not sure about its authenticity, Nicole proposed that "a great first place to start is to inspect the jewelry to see if it has any hallmarks or maker's marks." Hallmarks might help you identify the era or country of origin. The maker's marks could provide additional clues about the manufacturer. So, Sherlock, get to work! And the first place to start might even be the ​​Lang Antiques' searchable database, where they've collected some of the hallmarks and maker's marks.
How To Distinguish Authentic Vintage From Vintage-Inspired Accessories
Nicole also recommended looking out for hints such as the type of diamonds used. Vintage pieces often showcase unique, less symmetrical cuts like rose, mine, or old European styles. You should also assess whether the piece was handcrafted, a common trait of older jewelry, versus being mass-produced through modern casting techniques.
How To Take Care of Vintage Accessories
It's advisable to take your jewelry off when bathing, sleeping, lifting weights at the gym, or gardening (taking care of yourself) and, of course, you should take good care of your pieces. "For most pieces, with the exception of some organics and closed-back stones, brushing with a soft toothbrush dipped in some warm, slightly soapy water and drying with a lint-free cloth will be enough to keep your jewelry looking good," explained Nicole.
Mix and Match
Now that you've mastered vintage accessories, don't be afraid to mix vintage pieces with your modern clothes. Pair a vintage blouse with your favorite skinny jeans, or wear a retro skirt with a contemporary top. The key is to balance the old with the new to create a harmonious look.
I decided to style my vintage polka dot A-line skirt with a vintage-inspired balloon-sleeved blouse I recently got off Amazon. I wore a pair of T-strap pumps and a box-style handbag with a clasp on top. The outfit turned out very '50s.
Know Your Eras
Each era has its own distinct style. The roaring 20s were all about flapper dresses, while the 50s saw the rise of the iconic swing dress. The 70s were famous for bell bottoms and psychedelic prints. Becoming familiar with these decades and their styles can help you to choose pieces that resonate with your personal style.
What's Vintage-Inspired Clothing?
"Vintage-inspired" clothing is a term used to describe modern clothing that mimics the style of a previous era. Fashion designers and brands create these items using new materials and contemporary production techniques, but they incorporate design elements and aesthetics that were popular in specific past decades.
For example, I recently got a polka dot dress (above) that has a fit-and-flare silhouette. Even though it's the latest season dress, it has a very '50s vibe.
Where To Find Vintage Clothing
Vintage clothing can be found in various places, from online platforms like Etsy and eBay to local thrift stores and flea markets. You can also check out vintage fairs or specialized vintage clothing shops near you.
How To Determine the Authenticity of a Vintage Piece
In an interview with LittlePinkTop, stylist and luxury fashion expert Yenia Hernández Fonseca revealed some major vintage-shopping secrets! Did you know that you should be looking at the labels because they might have copyright or trademark symbols? And these might help you to identify the period in which a particular item was produced. The fabric composition could also give you some clues. "Vintage fashion, or items made between 20 to 100 years ago, use mostly 100% composition fabrics, while fiber blends (90% cotton, 10% silk, for example) tend to be more modern," she explained.
Yenia told LittlePinkTop to look out for metal zippers, not plastic ones, if you're looking for a true pre-60s vintage piece. "1970s fashion lovers should look out for Lot numbers; as more and more clothing was made in factories, brands used lot numbers to identify and keep track of them," explained the luxury fashion expert.
Maybe even look for an address listed on the clothing tag. "If you see an address with no zip code (zip codes were not a thing before the late-1960s in America), then you're looking at a vintage garment," says Yenia.
How to Properly Care For and Maintain Vintage Clothing To Ensure Its Longevity
Remember, vintage clothing requires a bit more care than your regular clothes. Always check the care label and try to hand wash or dry clean these pieces – otherwise, you know, you're destroying history.
If there is no care tag, Yenia suggests spot-cleaning any stains. "Air dry between wears and use the steamer inside-out to remove any odor," the stylist told LittlePinkTop.
And there you have it, fashionistas! A beginner's guide to reviving styles that maybe, depending on your taste, should've never gone out of style. But then again, if that had been the case, they would ever get to become "vintage." And "vintage" just sounds cool. Remember, fashion is all about self-expression, so don't be afraid to experiment and make these vintage styles all your own.
Check back on LittlePinkTop.com soon for more fashion tips, tricks, and trends. Until next time, stay stylish!