Keep It Simple, Keep It Polo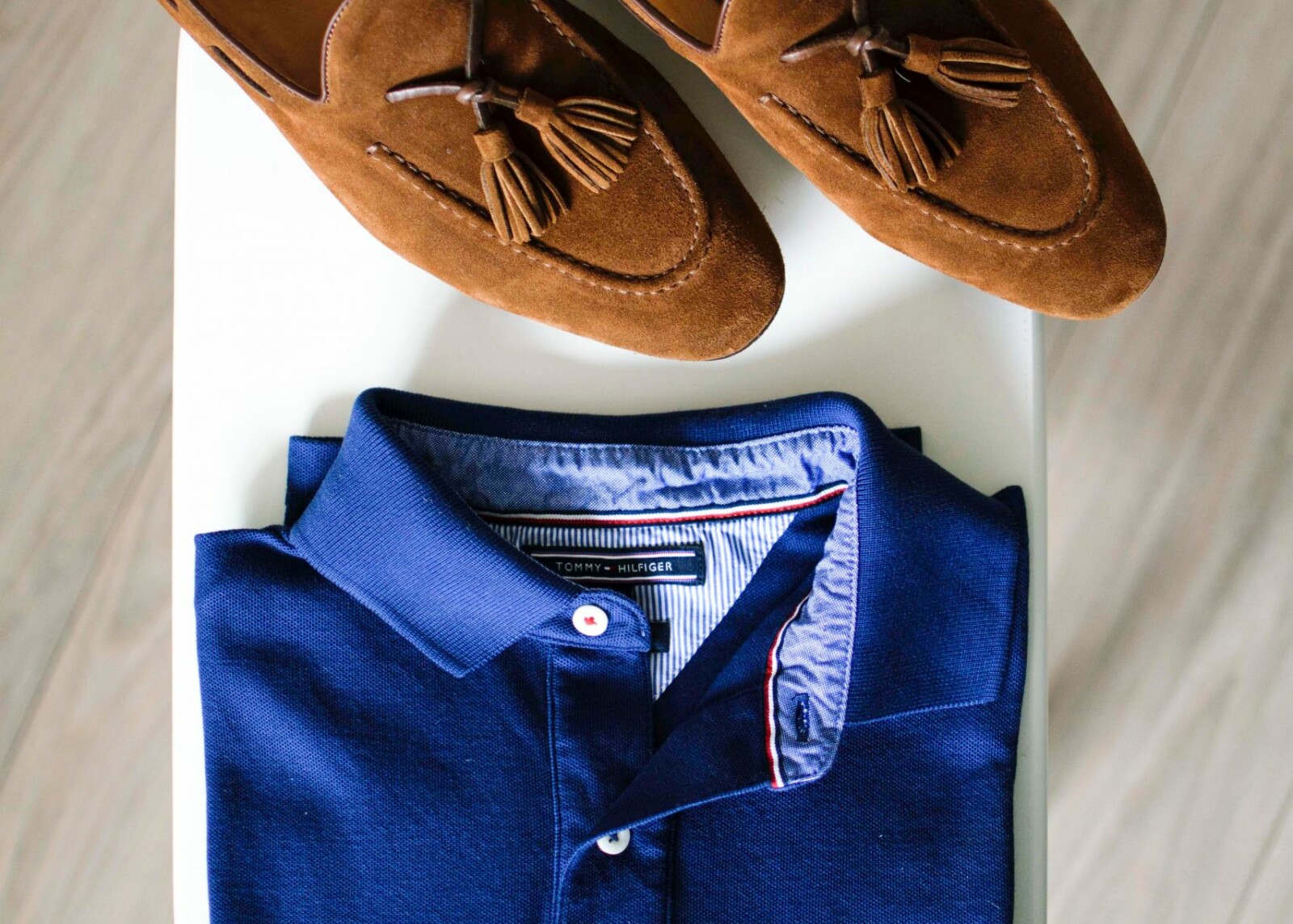 https://www.instagram.com/p/CDQ8lsThJMO/
https://www.instagram.com/p/B2rnHRLA8NF/
Gentlemen, the polo is a powerful, versatile, and easy to throw-on garment. But there are some good practices to follow if you want to look your best.
When choosing a polo shirt, just remember that it should look and feel perfect. A 100% cotton shirt is the best choice for summer as it offers softness and comfort. This combination can serve you well on a summer's day, a casual Friday at work, or even at a formal event, if you style it right.
First of all, know your fit. If you have a bit of a gut, go with a loose or regular fit. If you are toned, impress everyone with a slim fit. Tuck in your polo and finish the look with a simple, leather belt.
In a casual setting, you might choose to style your polo shirt with a pair of jeans or shorts. Don't go too short though, gents, no one wants to see all that. At least, not without some chat and consent first!
If it's a dress-down day at work, you could match your polo with a pair of leisure fit pants.
Sometimes, you can even style a polo shirt with a fancy-looking suit. If the suit is grey, pair it with a black polo. For a turquoise suit, choose a royal blue polo. You can also match green with yellow. And red goes well with black.
With a polo, it's possible to look relaxed and fancy at the same time. 
But the look isn't limited to the fellas. The polo provides the perfect "boyfriend style" for girls who want to feel chill and casual. Ladies, you can easily style a pair of bell jeans with a white polo shirt. So, this summer, why not keep it simple? Keep it polo!