When Life Gives You Lemons, Make a Lemonade Smoothing Scrub

https://www.instagram.com/p/CKeqywdMO55/
If you feel like a squeezed lemon, you might need a little break, some pampering, and a Lemonade Smoothing Scrub!
Danish entrepreneur and cosmetician Ole Henriksen launched his own skincare brand, which has now launched a new "Lemonade Smoothing Scrub." It might help to rejuvenate you. The product gently exfoliates your skin with AHAs, lemon peel extract, and fine sugar granules.
At the beginning of 2021, LittlePinkTop received a complimentary Ole Henriksen Lemonade Smoothing Scrub from Influenster in exchange for an honest review of this product.
If you have combination skin (like I do), exfoliation is something you probably need to do 2-3 times a week. What's interesting about this product is that it's said to be clean, vegan, cruelty-free, and gluten-free. They really checked off all the boxes! Even the most demanding customer would have a hard time finding something to object to…
10% glycolic and lactic acids help to lift dead skin cells, while delicate sugar crystals and lemon extract act as a physical exfoliate to sweep away rough skin. The scrub is infused with holy basil and chamomile, for a calming and soothing effect.
The brand says that this scrub was inspired by a refreshing glass of lemonade on a hot summer day. During such a difficult winter, we could all use a little of that! It reminds me more of a lemon bar or lemon tart though, both in terms of the aroma and texture… which is a good thing because it makes it feel like a special treat.
Even after the first use, I saw results. The ultra-fine sugar granules are delicate but effective. After using the scrub, my skin felt smoother, cleaner, fresher, and my pores were less visible.
If you are in a rush and eager to check another task off your to-do list, you can do an "express routine." Scrub, rinse, done! But if skincare is a priority of yours and you want to get it just right, take your time and leave it on for 2-5 minutes before scrubbing away.
I checked reviews on Sephora's website to see what others think. Most people agreed that the scrub creates an even-looking complexion and that it deeply purifies the skin. The light fresh scent was well-appreciated.
If you have a sweet tooth, and a soft spot for lemon tarts, in particular, I need to warn you: you will want to eat this scrub! Use it for its intended purpose!
I was impressed with this product but you have to be willing to part with $32 for a 3 oz. tube. That being said, sometimes we actually end up spending even more by opting for cheaper, lower quality products that don't work or make us break out and later go into the trash! I have sensitive skin and this product didn't irritate it in any way.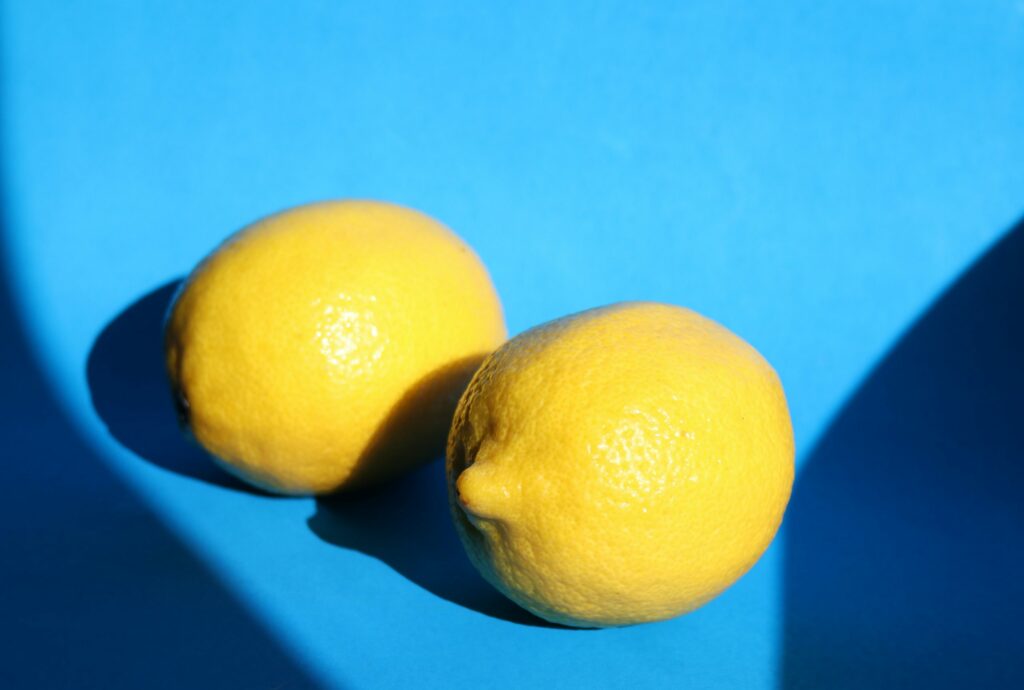 Interesting trivia: Ole Henriksen started his business with one spa location on Sunset Boulevard in Los Angeles back in 1975. It became a favorite spot for many A-list celebrities. As Ole revealed in an interview with Fashionista, his establishment was frequented by Barbra Streisand, Cher, Diana Ross, Kylie Minogue, Madonna, Katy Perry, Charlize Theron, and Amy Adams, as well as some tough guys who evidently also appreciate a little pampering: Sylvester Stallone, Mark Wahlberg, and Daniel Craig!
Ole's celebrity friends encouraged him to create his own line of skincare products, and the rest is history…
Who doesn't want a celebrity-like glow? This Lemonade Smoothing Scrub might help you to leave dull days and dull skin behind!