Schick and Colgate Want To Change How You Get Ready In the Morning

Almost a year ago, we talked about the sensitive topic of hair removal, specifically with the help of epilators. But did you know who first brought the electric razor to market? It was American inventor and entrepreneur Lt. Colonel Jacob Schick. Does that last name ring a bell? That's right, nearly 100 years ago, an army veteran founded a razor company you know today as Schick. People have been using his company's products for a century because time flies and hair grows.
If you think that an epilator is not for you, Schick has another option for smooth, frictionless skin. The brand sent LittlePinkTop a sample of one of their latest products: a razor from their Intuition line.
And I've gotta say, some creativity definitely went into this product. So much so that it's a little hard to describe…
The razor that I received was pink. (It's almost like they know me! How did they figure it out?) The main handle is something you keep. And the idea is that you swap out the blades that snap on top of the handle.
But they're not just blades. There's a built-in bar of soap that goes around the blade. It lathers your skin and moisturizes it nicely.
The Intuition cartridge that I received from Schick is their shea butter variety. Other varieties are aloe, pomegranate, milk and honey (no, Rupi Kaur doesn't get a royalty). The actual 4-blade razor provides a pretty clean shave, and I found the pink handle to be ergonomic. It also rests nicely on my shower rack.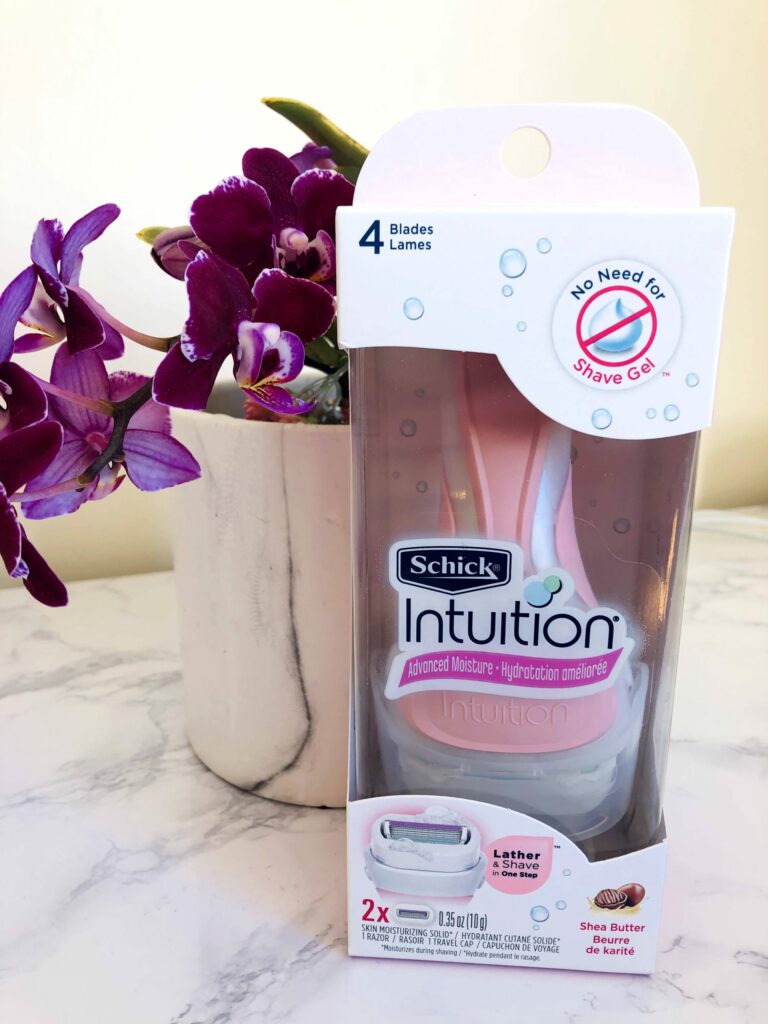 Part of Shick's concept for this product is that you don't need to use a shave gel, because the soap in the replaceable cartridges creates a light lather. As they describe it: "it melts just enough to smooth the razor's path and soften your skin with every stroke."
One possible disadvantage is that the soap dissolves in water pretty quickly, which means that the cartridge doesn't last too long. I saw complaints about this in online reviews.
Coincidentally, around the same time that LittlePinkTop received a sample of this new type of razor from Schick, I received a sample of a new type of toothbrush from Colgate. And it's a similar concept: same handle, different heads. I'm referring to their new Keep Deep Clean toothbrush.
The Keep Deep Clean toothbrush comes with an aluminum handle, and the only disposable part is the toothbrush heads themselves. The handle has a cool futuristic design and a little weight to it, which I actually like.
The back of the brush head also has a tongue scraper.
See Also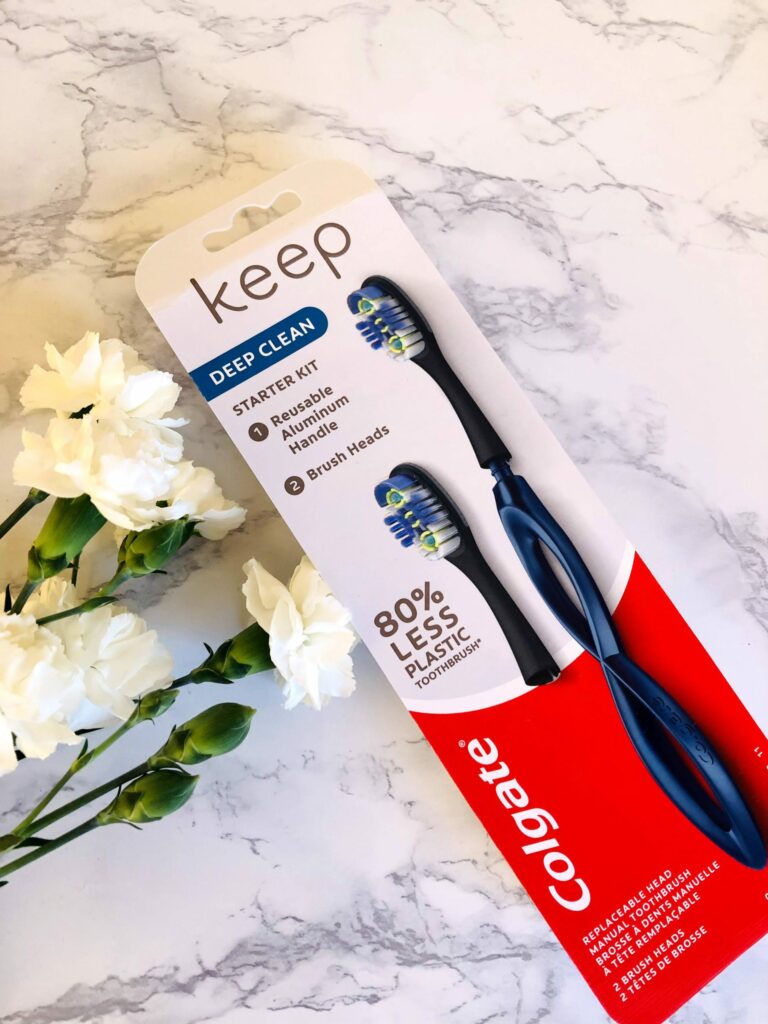 Colgate is presenting this product as a sustainable choice. On their website, they say that it's 80% less plastic waste, which is a good reason to smile.
Dentists recommend changing a toothbrush every 12 to 16 weeks. People don't necessarily do that. It's actually pretty common for toothbrushes to get gross and kind of useless in containers on people's bathroom sinks. There's also probably another extreme, the people who were washing their hands regularly even before a pandemic.
Either way, there's a lot of toothbrushes being thrown away, all around the world. And I suppose if people were just throwing away the toothbrush heads, instead of the handles, something like that could really add up to a positive environmental effect.
With creative new products like this, major brands are hoping to change how you get ready in the morning. What do you think? Are you ready for some bathroom-based innovation? Is it finally time to rethink the razor and the toothbrush?
Now that I'm all groomed and glammed up, I'm ready to give you some fashion advice. So check back later this week to find the best deals and the worst fashion disasters!