Sofia Wylie's Fashion Style Explained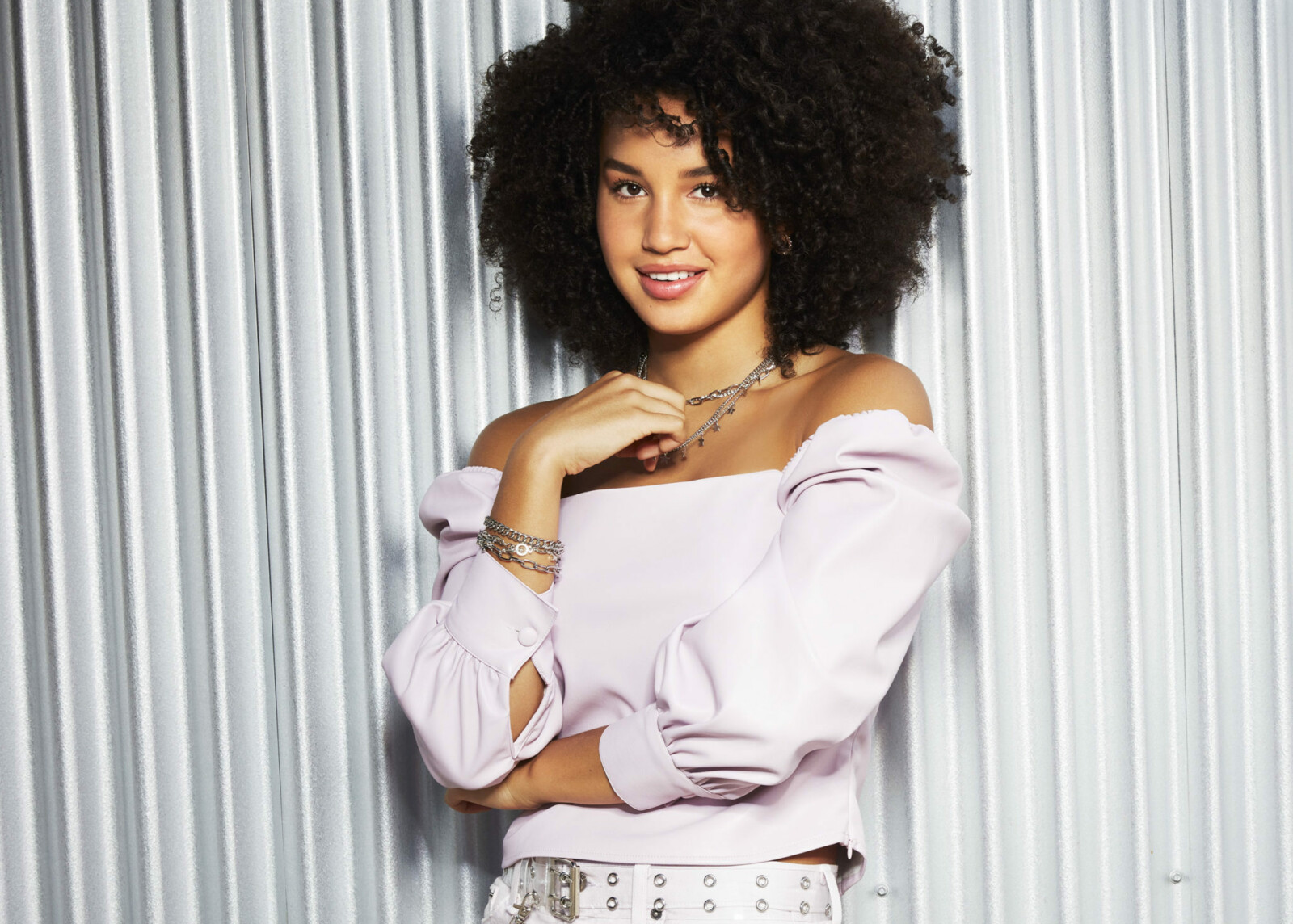 https://www.instagram.com/p/CLfCjKRHOTv/
https://www.instagram.com/p/B1UhYVgHoen/
https://www.instagram.com/p/CDMxn0VHDaV/
https://www.instagram.com/p/B-nrL0tndTL/
https://www.instagram.com/p/Bz0_bgSnHVz/
https://www.instagram.com/p/COYd9F6H6dH/
https://www.instagram.com/p/B87bLGVHa29/
https://www.instagram.com/p/B3vHpUqnVj4/
https://www.instagram.com/p/CJrMY3kH0wH/
https://www.instagram.com/p/BnDhDXbnCXE/
The original "High School Musical" turned Vanessa Hudgens into a teen idol, and now she has a Lin-Manuel Miranda project coming up. Might the ironically-titled reboot ("High School Musical: The Musical: The Series") launch young star Sofia Wylie in a similar way?
Her career as an actress, dancer, and model is already impressive. She is followed by over two million Instagrammers and nine million TikTokers. She is just 17 but is already signed with IMG Models, an agency representing supermodels like Bella and Gigi Hadid, Ashley Graham, Karlie Kloss, Miranda Kerr, and Hailey Bieber.
IMG promised to expand Sofia's exposure in the beauty and fashion industries. And it seems like they are doing their job. In her Instagram feed, Sofia can be seen with the Serpenti Forever crossbody bag from Italian luxury brand Bulgari, a curl-defining cream as well as an anti-humidity gel-oil from Bumble and bumble (Bb), and a setting powder from Laura Mercier.
In this article, the very fashionable Sofia Wylie will school us in hair care, crop tops, jumpsuits, and intimidating boots!
Hair care
In one caption, Sofia explained the routine that keeps her curls bouncy, shiny, and intact. First, she applies the Bb defining cream to her freshly-washed hair in order to moisturize and define her curls. Then she follows that up with their gel-oil product, which seals in the hydration and protects against humidity.
It seems like Sofia has embraced her beautiful curls and is now using special hair products to make them even more astonishing! That wasn't always the case, though. She used to feel insecure.
As she mentioned in an interview with InStyle, there was a time when she wished that her hair was straight. So, when she was 10, she started straightening her hair, which spiraled into one of her biggest regrets because it totally ruined it!
Sofia recalls, "It changed me and my personality, and when I was 12, I realized that and decided that I wanted my curly hair back. I did everything I could to get it back from this weird dead frizz that it had become, and thankfully it worked. Everything changed from that point on."
And as she shared with MTV News, the fact that she got her curls back landed her so many more jobs because she was going to auditions with a characteristic that made her more unique and memorable.
If you scroll through her Instagram page, you will see those beautiful curls complementing her fashion style. The actress is big into crop tops and jumpsuits! And when she is not dancing, she is rocking some girl boss boots and high heels.
Crop tops
Sofia always looks attractive in crop tops. And she has posted many pics to her social media that could be cropped out as examples of impeccable style. Do you see what I did there?
The actress looked both confident and contemplative in a white crop top paired with cargo pants. Fashion bonus points if you noticed the canvas webbing belt with the plastic buckle! It really completes the look.
Another eye-catching look: white crop top + black leather pants! Sofia's emoji caption says it all: "😇 or 😈"
No crop top? No worries! You can try Sofia's trick and make use of a simple T-shirt.
Just twist a knot in the front, and you are ready! Improvised crop top! Creative solutions, everybody! Don't say it can't be done. We put a man on the moon!
If you have a date night and want to look stunning, get inspired by Sofia's color-coordinated sets. She looked unforgettable and fresh in a lime off-the-shoulder crop top paired with wide-leg pants of the same color.
Sofia's love for crop tops is eternal. If you were to tell her, hey Sofia, it's raining, wear a trench coat! She would probably still find a crop top trench coat!
See?? It's unconventional and provocative… but it kind of works!
Jumpsuits
The recent LittlePinkTop article about Florence Pugh's jumpsuits has been getting a lot of hits. But did you know that Sofia Wylie is also a jumpsuit genius?
This fern-colored jumpsuit has a very creative design and gives Sofia a very serene air. It's intriguing, and with Sofia confidently tossing her beautiful curls, it has that wow factor.
Actually, you know what? Time for another astronaut!
In fact, Sofia's preferred jumpsuits tend to have outstanding designs. Take this pink one with black stripes, for example.
And this pink sleeveless jumpsuit has a cute collar, as well as a front zipper that goes all the way to the waist. Very functional, I'd say. You can wear it to the grocery store or to a brunch with your friends. But when you unzip a bit, it might turn into a sexy date night piece! Maybe so much so that you would need to wear a crop top underneath.
Boots
Sofia's shoes might also make you want to dance.
At Variety's 2018 "Power of Young Hollywood" event, Sofia didn't go unnoticed in her light pink blazer dress and pair of purple over-the-knee boots. Purple and pink are always a winning color combination. They are often used together to create a romantic and dreamy outfit. In this case, the actress added an edge with the boots, and I love it!
As you can see, between the distinctive crop tops, jumpsuits, and boots, Sofia has a very original and expansive fashion sense. She views her career this way, too.
As she explained to MTV, she has multifaceted ambitions such as "wanting to produce one day, wanting to direct, wanting to act, wanting to create a clothing line, wanting to do fashion, wanting to model."
Sofia remarked, "I think I would get bored if I ever just settled on one thing. I just want to keep growing as much as I can."