How To Dress Comfy but Stylish on the Weekend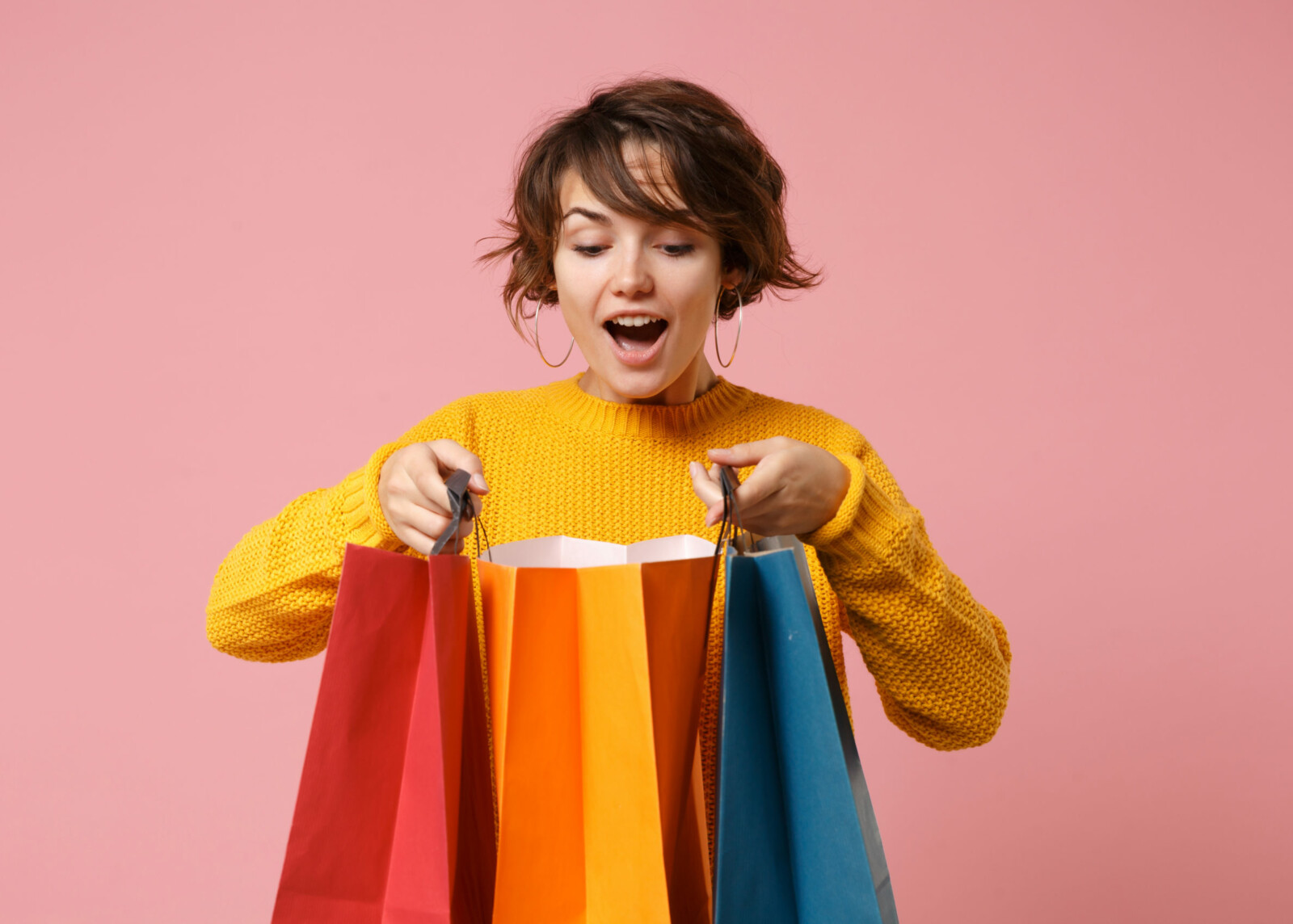 If you're looking for a comfortable weekend look, but you still want to come across as stylish (just in case you bump into an ex or even your boss while running errands), then LittlePinkTop has the outfit for you! The assembly below is particularly well-suited for women who are a little bit skinnier, with smaller bust sizes, since the high-waisted pants and sleeveless top with lace detailing would look especially cute on this body type.
To provide the desired comfort, we'll be working with snugly fabrics. Cotton and corduroy are great choices. Besides, corduroy has a very distinctive texture that looks as if it's made from multiple parallel cords stitched together, which will make the outfit visually interesting.
Wide-legged pants are a good choice for skinnier girls because they add some volume to the silhouette in a way that looks cute, and they can also add some height, especially if paired with heels. A top that focuses on simple, classy style, in pure white, would work well for this body type and fashion goal because the focus is kept on the little stylish touches, not your cleavage.
Let's take a closer look…
Top
Notice the fashionable lace detailing at the sleeves. And again, for the body type described above, this top works well because it shows off those skinny or toned arms.
I think that this top would make even a boring outfit look a little dressy, and there's no wondering why — it's Ted Baker.
In fact, lace can make any piece of clothing look more elegant. And if you are curious which designer came up with lace and how it spread throughout the world, LittlePinktop can't help you much there. Its origins are murky, and everyone wants to get credit for it: Spain, Italy, Belgium, France, and Germany… Most people would agree though that the story of lace began in Europe in the 1500s. So yeah, TikTok trends had nothing to do with it.
What's next?
Blazer
Well, this tie-dye blazer is 90% cotton (because again, it's a comfortable fabric) and 10% spandex, to give it a little stretch.
The blazer is actually from KENDALL + KYLIE, a global lifestyle brand created by, you guessed it, Kendall and Kylie Jenner.
The white top will make this pink-purple tie-dye pop even more!
You don't need to layer on the blazer, of course, especially if you live somewhere hot, and it's true that it would cover up the lace detailing on the top when you're wearing it, but it's an option that could add more creativity to this look.
The other thing I like about this blazer is that you could wear pumps with it, to dress it up for a business meeting, or just throw on some sneakers to dress it down and run to the grocery store. Moreover, it will look amazing with the pair of pink pants we are about to introduce.
One more thing before we move on, though. If you're already loving this look but worried about your budget, you can always try to revive one of your old blazers with some DIY tie-dye!
Pants
Okay, now check out these light pink corduroy pants from Ted Baker…
Again, white and pink go exceptionally well together and the purple-pink tie-dye blazer will bring it all together and add some spunk to the look. The corduroy and cut make these pants even better!
I personally think that the high waist makes the pants look a little sexy, and I think you'll also feel at ease in them.
Again, you (or your mom) might already have corduroy pants in your closet since they were popular in previous decades, too. So a vintage pair could be another way to save some money.
What's next? Well, you're not going to be running errands while barefoot during a pandemic, are you? It's shoe-shopping time!
Shoes
Comfortable shoes are of paramount importance when creating a cozy look.
This pair of pink loafers from Sam Edelman is exactly what we need because they go well with the rest of the outfit and have a preppy look.
Most fancy shoes are not the most pleasant to wear all day long, but these loafers are almost like flats, so you should be good.
Bag
If you are running errands on the weekend, you'll need a convenient tote bag, just like the one from Herschel below.
It looks quite fancy for a "tote bag," which is a larger, functional, and often unfastened bag that sometimes also has a pouch.
This tote bag actually has a detachable pouch that doubles as a crossbody bag, or can even serve as a wallet for your grocery trip. The delicate rose color would bring the whole look together.
Now what about the jewelry?
Earrings
These star-shaped earrings would certainly look delicate and cute!
And there you have it! As you can see, even a soft and relaxed outfit can look sophisticated. You just need to pay attention to the fabrics, the details, and the way it all comes together. This weekend outfit is perfect for running errands and making good impressions!
If you'd like to get more courageous in your weekend looks or other fashion choices, you can learn how to quit being a fashion coward right here on LittlePinkTop.
And if you don't want to be fancy at all because your weekend consists of running errands that have piled up, power through your to-do list with this Wonder Woman graphic tee and have a wonderful, casual weekend!