The Alpine Look: How to Hike With Style and Be Sustainable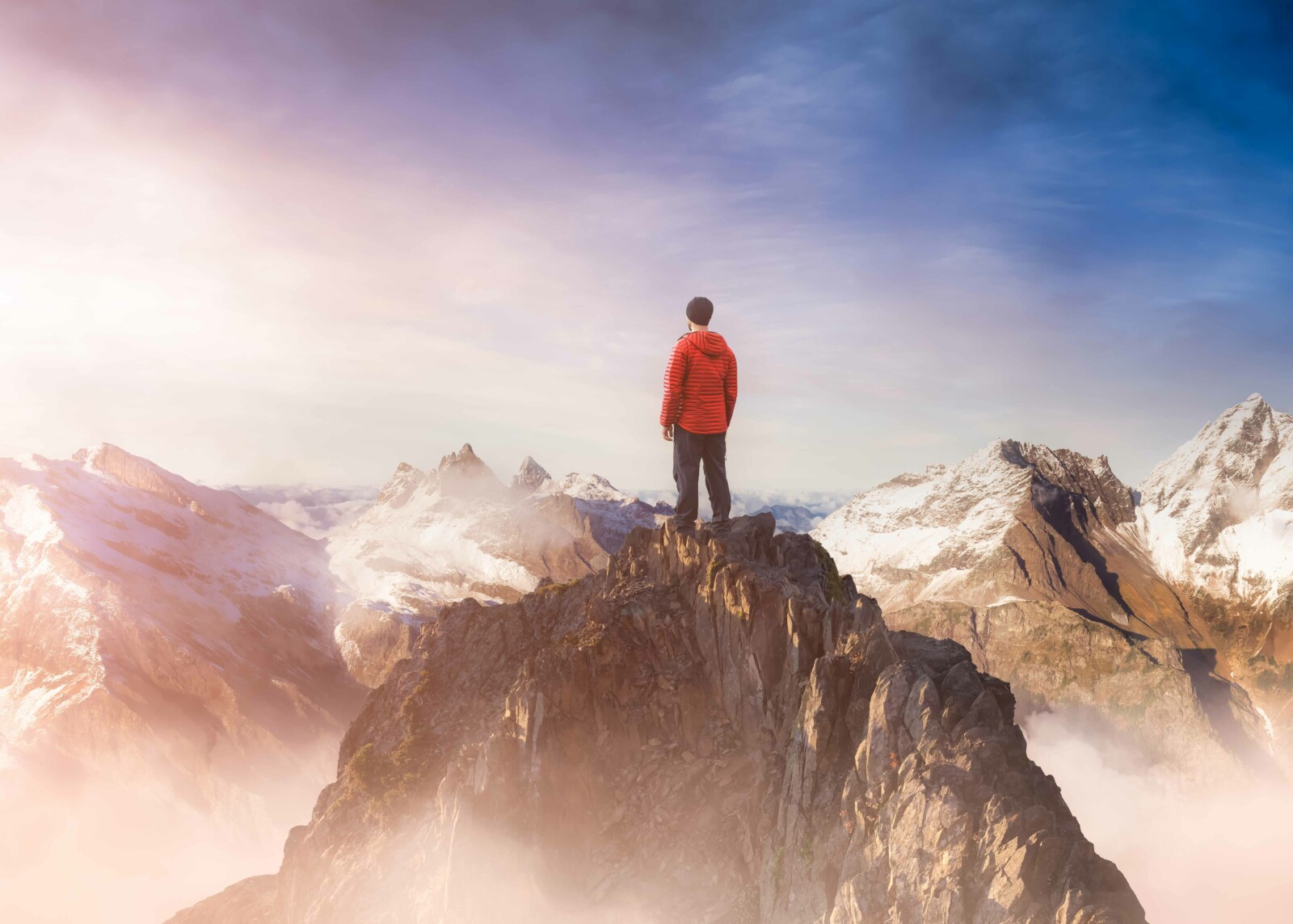 If you're a lover of the woods and mountains, you're in luck, because after addressing stylish attire for dive bars, cowgirl ranches, and airplane cockpits, it's finally your turn! LittlePinkTop has prepared an alpine look that will show you how to hike with style and sustainability on your side.
We selected individual items from LittlePinkTop's affiliate partners, which means if you buy something, we might earn a commission. Meanwhile, you'll be earning the admiration of anyone who joins you on that hike! LittlePinkTop will get you bundled up with protective outdoor apparel first, then suggest some accessories that will bring your look and lifestyle together!
The Jacket
This olive green and black hooded jacket from Columbia looks very sleek, in my opinion, and the skillful design touches are very subtle, with stripes of dark olive green on the arms:
It's water-resistant, which is excellent if you are out and about. It has zipped pockets, so you don't need to worry about your phone or other valuables falling out and getting lost in the woods. A squirrel somewhere might be texting on your old iPhone, writing out: "new phone, who dis? Ooo a cashew!"
But here's the real question: what does the fox say?
The Sweater
For an alpine look, we need a sweater with matching aesthetics. LittlePinkTop has found just the right one from one of the most outdoorsy brands, L.L. Bean, founded in 1912 by avid hunter and fisherman Leon Leonwood Bean!
This oatmeal sweater has a beautiful funnel neck, similar to a turtleneck but shorter and without a fold. Below the neck, there are three rows of diamond squares in a light palette: blue, pink, and orange. The 100% cotton sweater goes all the way below the hips and will keep your restless bum warm.
The Pants
Corduroy pants will add some fun in terms of texture. These red wine-colored pairs keep the look interesting and will complement some of the accessories we have coming up:
The Shoes
Camping 101: get the right shoes! This is a type of chunky soled boot that's on-trend and suitable for a walk somewhere damp:
For a more serious adventure, you should probably equip yourself with more serious hiking boots, like this pair from Columbia:
They are waterproof and have excellent grip. The gusseted tongue will keep the debris out, and a molded toe cap will give extra protection, for… your toes.
The Hat
This Herschel beanie offers a thick yarn and a double rolled cuff:
The burgundy color, referred to by the brand as "Fig," would be color-coordinated with the pants above. It'll keep you warm and add character.
The Backpack
Who goes camping or hiking without a backpack? It's beyond essential. You need a functional one, so check out this one from Herschel that is "made to bring everything."
Added Touches: For You, and the Planet
If you're spending your free time climbing a mountain, you might identify as a treehugger. At the very least, trees are good acquaintances.
As more and more governments ban plastic bags and straws, more and more people are being nudged into questioning the sustainability of daily habits. Here are some sustainability-themed items you could fill out your backpack with:
ATTITUDE Deodorants
LittlePinkTop received complimentary natural deodorants from ATTITUDE, a Canadian company that develops natural personal care and household products "dedicated to promoting healthy living."
With deodorants, there's always the risk of leaving stains on clothes or, counterproductively, smelling even worse. You don't have to worry about that with this brand.
They sent over their different options, and I loved every scent of the deodorants they have, but I was actually surprised by my favorites. You'd expect the citrusy options, like "lemon leaves" and "orange leaves" to have a refreshing fragrance, but I was surprised that I was actually leaning towards "red vine leaves" and "white tea leaves." For those who want to stay as natural as possible, they have unscented options, too!
What is truly unique about the product, and what makes it relevant here, is the packaging. It comes in biodegradable containers. Furthermore, the deodorant itself glides smoothly on the skin and provides hydration and freshness. So TL;DR: don't be the stinky person on your group hike and signal your love for the environment with this deodorant!
Nudge Toothpaste
But how about good oral hygiene during an extended camping trip? It can be easily achieved with another eco-friendly Canadian brand: Nudge. LittlePinkTop received their complimentary toothpaste. The brand says that their products are all-natural, fluoride-free cavity warriors! The toothpaste is smooth and fresh, yet subtle, and I love the packaging, too. Have you ever seen a toothpaste with a wooden cap that creates such a natural feeling? That was a first for me!
EQUO Straws
Now this alpine look and its add-ons are really starting to impress! But even though this might give you a thirst for shopping, a lengthy hike to the summit will make you literally thirsty.
EQUO, a straw company founded by Marina Tran-Vu, has a sustainable solution for straws, whenever you're reaching for that H2O. EQUO's straws are made from natural ingredients, such as coconut and sugarcane, so that "they'll never get soggy and last an infinite amount of time in liquids." LittlePinkTop received their straws made from coffee beans. Apparently, they can decompose in just a year!
As the brand-provided product samples showed, these straws are durable, just like plastic straws, but they don't get soggy like paper ones often do. And by the way, they are as good for hot drinks as for cold ones. Even though they are made of coffee beans, these straws don't contain caffeine (and don't really taste like coffee, in my opinion), so don't worry about sipping your drinks at night, the straws won't keep you up!
Focus instead on making it up to the summit. And maybe, just maybe, one day you'll make it to a UN summit like Greta Thunberg did. Diplomats from around the world will be saying, who's that attractive, sustainable hiker? And the squirrel will text back: "I met her once, she seemed cool."