How to Pick the Right Activewear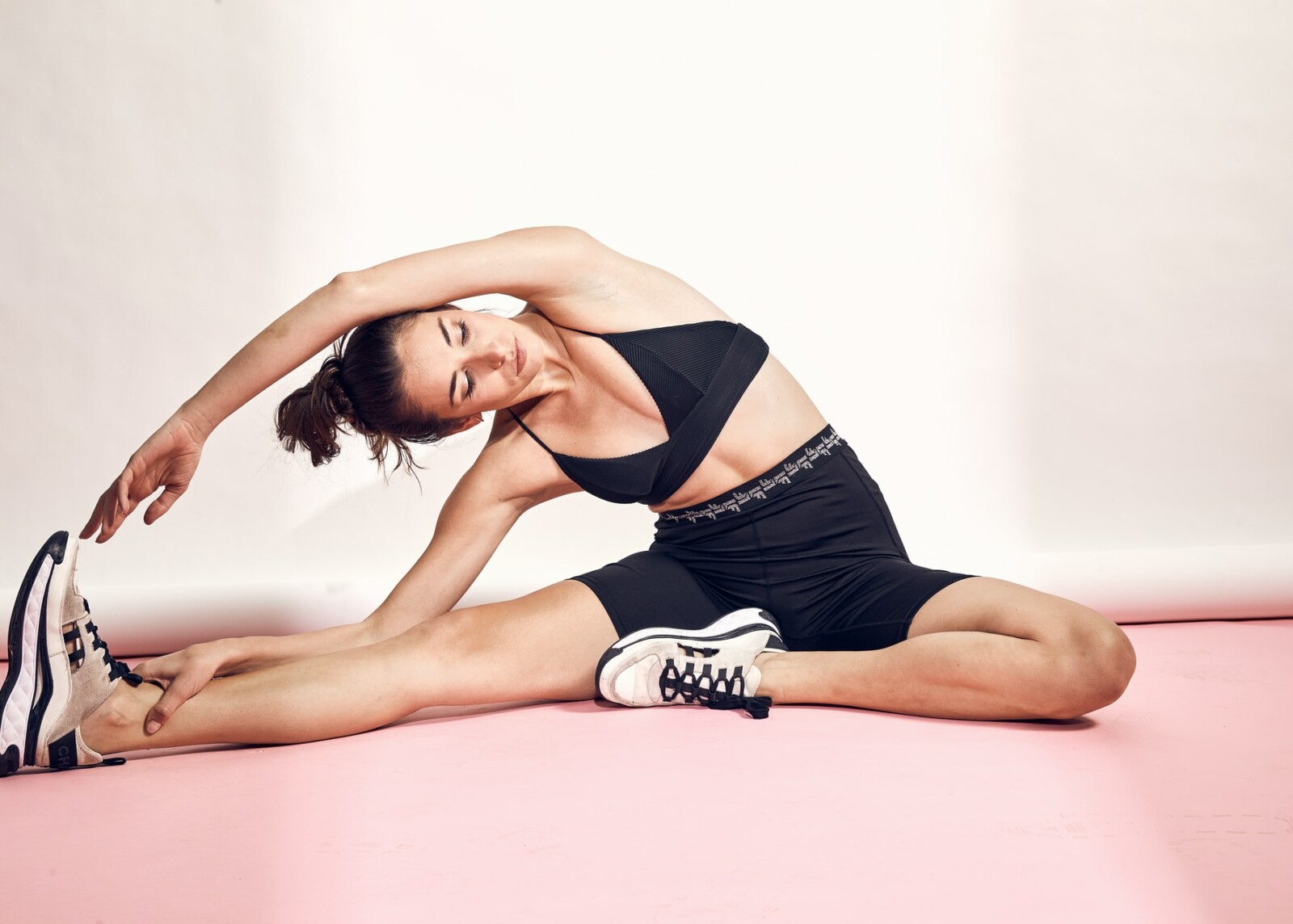 Even during exercise, a full-on fashionista might not want to compromise style over comfort – but the right clothing can help with impact, strain, or overheating. A lot of this comes down to the fabric.
What fabrics should activewear be made of?
Some fabrics are designed to absorb sweat while others pull it away from your skin. That's why you should look for fabric that provides wicking. Wicking fabrics are technical fabrics that draw moisture away from the body while still being breathable. Fabrics like that help keep your body cool while you exercise.
Don't buy activewear made out of rubber-based or plastic-based materials because they prevent sweat from evaporating and might keep your body temperature too high during a workout. Instead, look for clothing that is made from polypropylene as it resists staining, fading, and water absorption, which can help manage your body temperature. Polyester, lycra, and Spandex are also good choices.
If you freak out from the mere mention of synthetic material, you can opt for cotton. But you need to understand that it's often considered to be better for a light workout, like stretching or walking when you don't anticipate sweating a lot, because when cotton becomes sweaty, it might feel heavy and cling to your body.
How do I find the right fit in activewear?
Previously, LittlePinkTop explained why Shia LaBeouf believes that fit and feel should come first. It applies to activewear, too!
Depending on your personal preferences and body peculiarities, you might be into workout clothing that is loose, and covers most of your body.
But if you want to show everyone in the gym that you've been working hard on your six-pack (not the beer, the muscle group, silly), go for fitted outfits. Just keep in mind that your clothing shouldn't pull your stomach in or restrict your movement, it should be tactical, twisting and bending with you.
For activities such as yoga, Pilates, or cycling, stretchy, fitted fabrics that wick away sweat are considered a good choice because the sportswear doesn't get in the way of the activity.
What are the main flaws in activewear, and how can it impact gym performance?
Los Angeles-based sports performance and fitness educator Denise Cervantes volunteered to spot LittlePinkTop on this particular activewear question. She identified the following cringe-inducing drawbacks:
1. Too thin of material means people can see right through, especially during squats!
2. Some pants have a seam that goes right down the center, which makes "cameltoe" more revealing for some and embarrassing.
3. The pants/shorts may sit too low, and when you go into a squatting motion or even bend at the knees, the pants pull down, revealing "plumber's crack."
4. All sports bras are hard to take off when sweaty after a workout.
5. All sports bras make the back fat pop out (the bra bulge will look bulgier).
6. If pants fit well on the waist, it sometimes means that they do not fit well on the thighs and vice versa.
7. Some activewear doesn't hold up after repeat, or even the first, wash.
Cervantes suggests that you go for thicker, stretchy, breathable, high-quality, and wash-resilient materials that provide sufficient coverage – "not super high-waisted, but an option of high waist, low waist, and moderate waist length." Activewear that uses different material at the thighs and waist can ensure pants don't fall or budge during a workout, she suggests. Also, she says to find bras that allow for fuller coverage, that are easy to take on and off, but secure enough for your workout.
What are some activewear suggestions?
Livelite Athletica recently sent their "Flawless Luxury Pants" and bra to LittlePinkTop for review. After opening the package and taking a mauve set out, the buttery-soft fabric stood out – pleasant to touch and light-feeling. The material is also breathable, check! The fabric is sweat-wicking, yet another check!
The brand was founded by model and designer Elaine Li, out of her own frustration with activewear and how it impacts gym performance. Elaine started her own brand using quality material to create fitness options that are more durable and stylish.
And if you want to feel your best when heading to the gym, your whole outfit should stand out! So you should pair your exercise set with a sleek-looking backpack like this one from LittlePinkTop's affiliate partner, Herschel:
This rose one will color coordinate with your mauve exercise set. It looks very cute and neat but is quite functional. It has a big pocket where you can even slide your laptop in, plus a smaller front pocket with a key clip (for those who carry too much stuff and find it difficult to find their keys). The backpack also has a mesh side pocket for your water bottle.
If you don't have one, get a stylish water bottle like this one from Oregon-based company Hydro Flask:
And don't forget about a pair of good sneakers. Remember, functional shoes can also be pretty, as shown by this pair from Under Armour:
It has a textile and mesh upper for breathability, but the front has leather overlays so that the mesh doesn't get tears and lasts longer.
But if there is a chance it might rain on you or get windy, grab your rain jacket, maybe this one from Columbia:
Even though this style has a pinkish variant, I would go for black.
So there you have it! You read a whole article, you must be pumped for an actual workout! Today, you learned about some of the most compelling fabrics in activewear, how to find the right fit, how to avoid embarrassing, performance-restricting flaws in activewear, and then LittlePinkTop assembled a whole exercise kit for you from affiliates (disclaimer: we may earn a commission if you buy something). Look around the Fashion section for even more practical styling advice!