How to Create Different Looks or Personas with the Same Pair of Sandals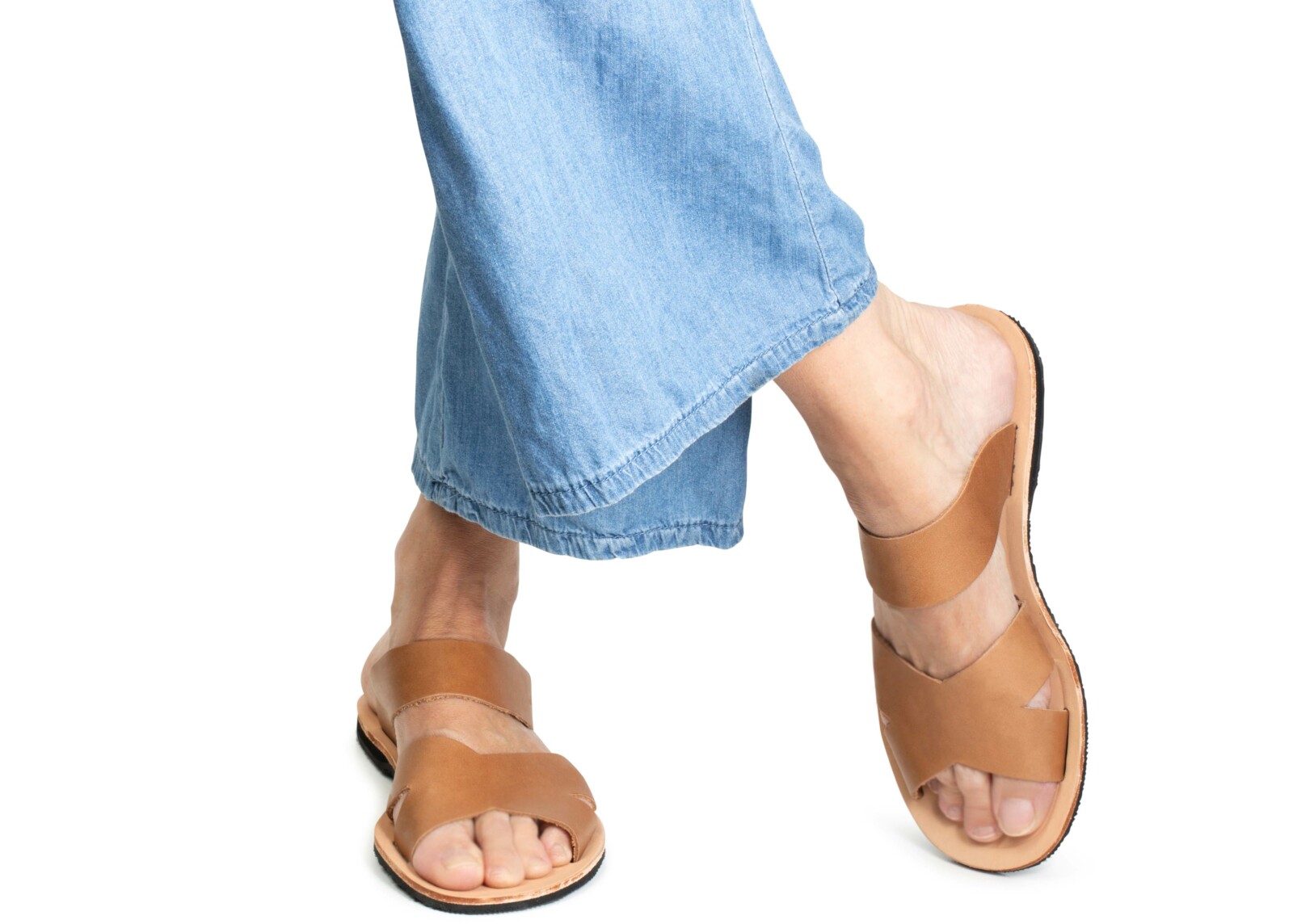 According to a report by McKinsey & Company, 65% of Gen Z consumers research the origins of anything they buy and try to purchase products from the companies they consider ethical. If you care about social and environmental issues as much as Vogue's September issue, LittlePinkTop is here to help you choose a pair of sandals that check off all important boxes.
Recently, LittlePinkTop received a pair of complimentary Frances Leather Sandals from Empty Provisions Footwear, an American shoe brand that strives to "keep things simple, ethical, and sustainable." The brand's footwear is made in the United States, "so you can feel good knowing each purchase helps the local New England economy." Moreover, their sandals are handmade by local artisans. 
Even their shoe boxes are "made in the USA from post-consumer waste." In addition, you will receive a reusable cloth bag for storage with each pair. However, I'm sure you won't keep them stored somewhere. Instead, you will most likely be super eager to make a footprint with these sandals (pun intended) and make some memories!
The Frances Leather Sandals are a great choice for warmer seasons: the strappy style has an airy feel, while the simple cross-toe design looks elegant and will go well with almost all your summer outfits. Besides, they are made of genuine leather, and offer breathability.
When buying sandals, you need to remember that comfort is key because you don't want to associate your summer adventure with blisters… Empty Provisions sandals have an adjustable back ankle strap that provides a custom fit. There is also an EVA wedge in the heel, a strip that adds cushioning for maximum comfort. You should always consider this because a flat sole puts extra stress on bones, ligaments, and muscles. As a result, you will get fatigued more quickly…
But I'm not getting tired of creating all the different looks with my new sandals, because they are so versatile! Here are some different looks or personas you could create with sandals like these… (Disclosure: Some of the clothes are from our affiliate partners, so LittlePinkTop may earn a commission if you buy something.)
The Artist
Empty Provisions sandals will create an artistic look if you pair them with a boho dress. You can go for a floral or geometric pattern print or even patchwork. As an alternative, you might match them with an A-line midi skirt in earthy colors like brown, red, yellow, orange, green, and a black blouse. Whichever way you go, such a look can be effectively styled with brown leather sandals and a brown leather bag!
The Sophisticated Brunch Look
If you are going for a Sunday brunch, followed by shopping, with your BFF, you will need a comfy yet stylish outfit. For example, you might pair the sandals with black jeans and a dressy black shirt or an elegant blouse in soft colors like pearl, dusty rose, oatmeal or even whiskey (actually, maybe leave that for the end of the day – mornings are mimosa time).
If you want to class it up even more, this type of footwear could also work with a black jumpsuit.
These sandals are also appropriate to wear to a garden party. Just pair them with a roomy maxi dress. You can pick a dress in one solid color like indigo (deep blue), green, or mauve (pale purple). If you like patterns, go for a floral dress, maybe depicting poppy flowers or tropical prints in mango colors. Or you can split the difference and pick a maxi navy dress with an orchid print at the collar.
The Francophile
Many fashionistas like to add touches of French chic to their wardrobes. If that's what you're going for this summer, put on a blue pair of jeans and a Breton stripe shirt. The Breton stripe shirt, by the way, was first introduced in 1858 as a uniform for the French Navy. The original design featured 21 stripes; each stood for one of Napoleon Bonaparte's victories. You can celebrate a styling victory if you pair these clothes with the Frances Leather sandals and a structured brown leather handbag.
In LittlePinkTop's opinion, a structured leather bag looks more sophisticated than a soft leather bag because it holds its shape. Even when stuffed, it has clear edges and a flat surface. Fortunately, your look will be 100% three-dimensional and dynamic, if you follow LittlePinkTop's styling advice and choose the persona that matches you.