Play With Colors, Patterns, and Prints Like Khadija Sillah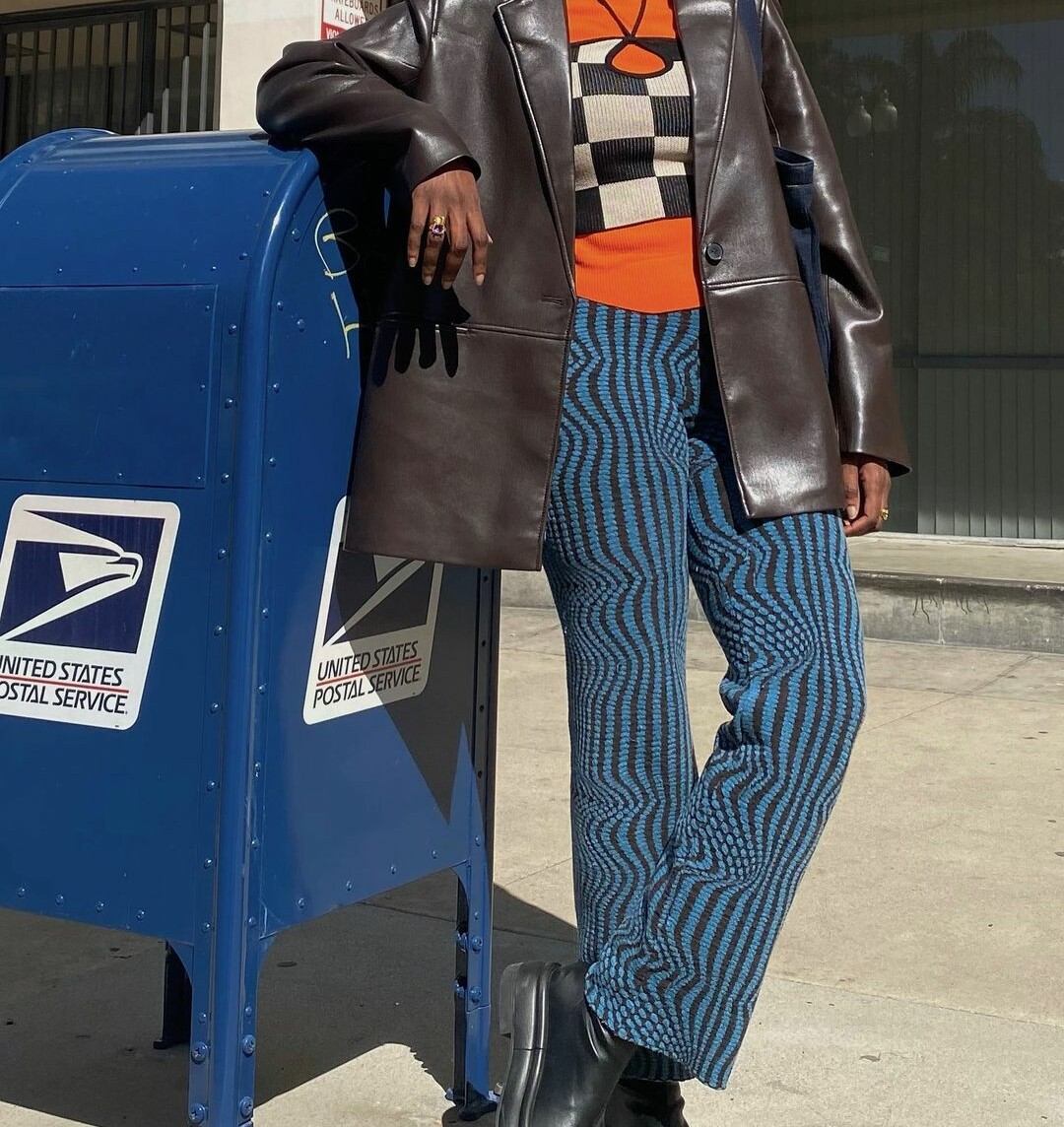 If you are passionate about combining different colors, patterns, and prints in a way that showcases your personality, you probably follow a bunch of creative accounts on Instagram, Pinterest, or TikTok to get ideas. In case you're looking for geometric inspiration or unexpected combinations, you might want to follow Khadija Sillah, who was included last year on an Elite Daily list of Gen Z fashion influencers. Her Instagram account can be found at @kingkhadija!
Who is Khadija?
Khadija Sillah is a fashion influencer from California with a Bachelor's degree in Fashion Merchandising and Management. She also used to be a style advisor at Aritzia and a retail manager at DKNY, so she knows some good styling techniques!
You might admire how Khadija incorporates her hijab into her looks, often choosing the perfect color to make the overall outfit more beautiful.
How does Khadija play with different color combinations, patterns, and prints?
You might also notice that Khadija often uses a color-blocking technique, which LittlePinkTop has previously described as being appropriate for "fearless personalities."
By pairing a sky blue hijab with a shamrock green sweater, the fashion influencer taught color-blocking well. These colors are next to each other on the color wheel, so they usually match very nicely, creating serene, harmonious, and eye-pleasing looks.
Khadija also plays with a lot of different patterns to create bold outfits.
In the photo above, the model showed off her navy blue sweater from Urban Outfitters. Patterns are its defining feature – a white paisley design covers the sleeves, while the front of her pullover is sprinkled with white and blue rhombuses that have intricate geometric designs inside. So yes, we're learning fashion and undergoing a geometry refresher at the same time!
She matched the sweater with tan pants peppered in repeating dotted rhombuses and flowers that create an artful pattern.
Khadija likes playing with textures in her style, too.
Just check out her pants with black and blue wavy dots, creating an appearance of ocean waves. Notice also how she paired that with a chocolate leather jacket, dark denim bag, and bright orange ribbed top that she's wearing beneath a ribbed black and white checkered top. As many comments under her Instagram post point out, this look turned out really stunning!
How can you apply these lessons to your own wardrobe?
As you can see, you should be bold in your color choices and not be a fashion coward! You should also experiment with textures because denim and leather do go well together. And of course, don't be afraid of prints. You can get some tips on them in the LittlePinkTop article ​"How To Make Floral Patterns Stylish and Modern" or read about how Michelle Obama incorporates floral prints into her outfits.