How To Make Floral Patterns Stylish and Modern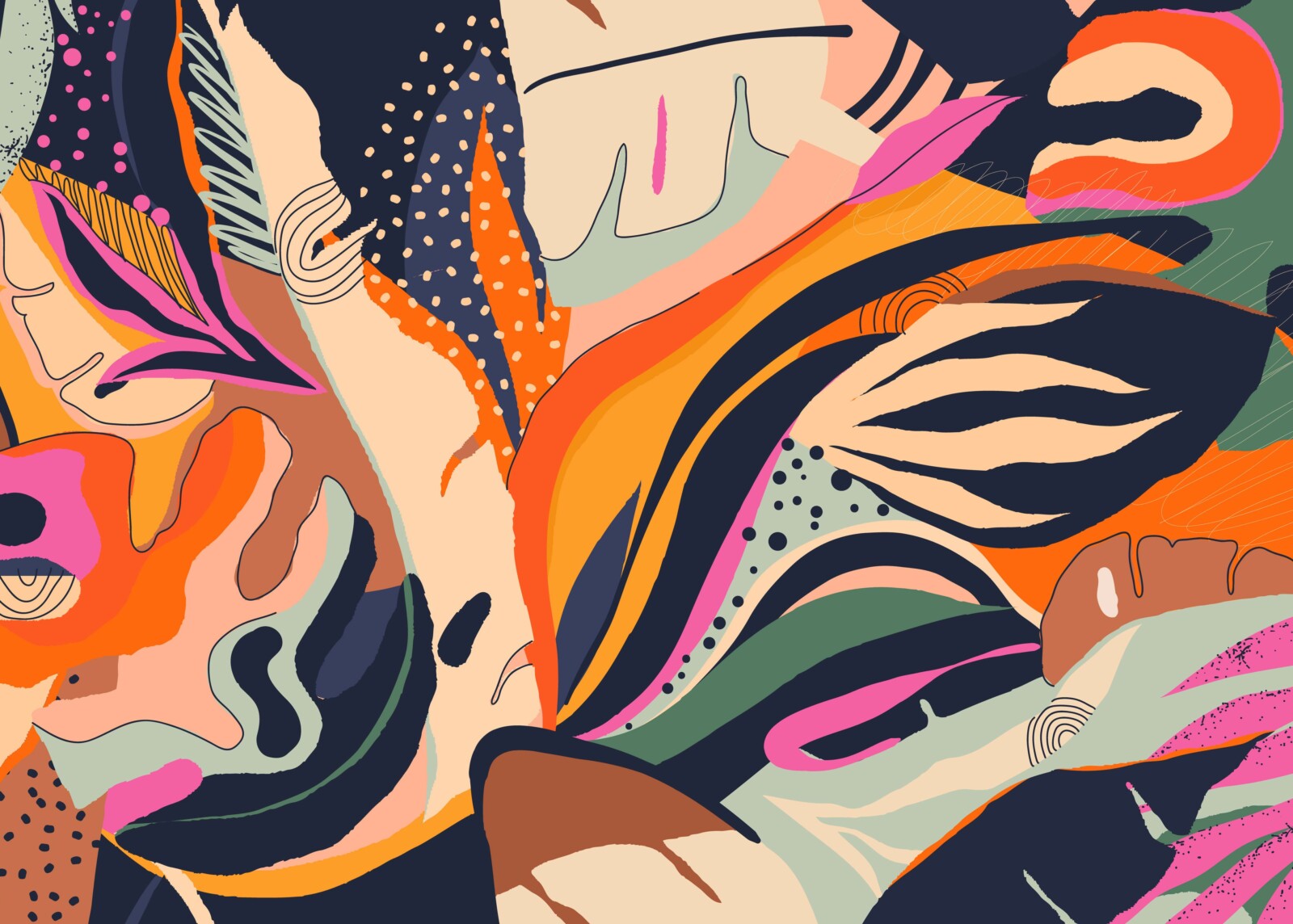 The history of floral designs is ancient. For example, in Ancient Egypt, the lotus blossom was considered sacred. There was even a time when flowery patterns were reserved for the upper classes because printing methods didn't exist yet, so all floral prints were created by hand — printing, painting, weaving, or embroidering brought up the price! But the Industrial Revolution brought floral designs to the mass market. And today, floral fashion is everywhere!
Calico is among the popular patterns. It's a small-scale floral print spread all over a material. Another favorite is ditsy, a pattern of a small scale with a scattered placement. Its tiny flowers may look almost like a solid color from a distance. Another go-to pattern with a curvilinear form is liberty, designed exclusively for cotton fabric in the 1920s by the British brand Liberty London.
And if we are being honest, you might need to know several tricks to look great in floral prints because there is always a risk of looking like your grandma's living room. Fortunately, this is where LittlePinkTop's advice really blossoms.
There are some established fashion "rules" when it comes to patterns. And, of course, remember: rules are made to be broken. Large prints and horizontal stripes usually increase volume, while small prints and vertical stripes decrease it. So, if you are petite, bigger flowers might be more flattering for your body type. To prove this point, check out this midi dress in striking colors:
As you can see, the big colorful flowers are eye-catching and amplify just the right areas.
To visually shred some pounds, it's typically recommended to go for smaller floral patterns. So, with that logic, the ditsy design that creates an impression of a solid color would work well for curvy types. The top and the skirt below are good examples of the print you might want to go for:
Also, keep in mind that floral designs tend to pair nicely with blue jeans, especially with little flowers. Here is a vivid example, so you don't think I'm making this all up!
But let's say you are sick of blue jeans. No worries! Floral pants are another option.
First, consider the color combination and make sure that the color of your top complements the pants. The other thing is fabrics. Make sure your pants are made of quality material. Otherwise, they might look cheap even if you paid an arm and a leg for them. And just so you know, floral pants always look amazing with a lace top.
Moreover, playing with different textures might look creative and unconventional. For example, floral patterns can be printed on the material, beaded, or even embroidered, which is often done on fabrics like mesh, tulle, or lace.
Here is an excellent example of playing with textures:
The criss-cross top of the dress accentuates the stunning pleated skirt of this midi dress. The black top echoes the black background of the skirt's floral print, creating a harmonious look. Darker colors also contribute to a more tapered look and have a slimming effect.
If the top of that dress wasn't a solid color but, let's say, another floral print, it might have been a disaster. Remember, don't overdo it. To keep things safe, let your floral piece stand out by pairing it with pieces of attire in neutral colors. For example, if you wear a floral top, match it with white pants, like in the example below:
Another way to create a stylish and modern floral outfit is to find one in contrasting colors, like ​​red and green or blue and yellow. As we mentioned here on LittlePinkTop before, the blue and yellow ensemble is particularly relevant and trendy today because it represents the Ukrainian flag colors. By picking such a color combination, you will also choose the right side of history and show your solidarity with the people of Ukraine.
If you want to create a bold look, go for bold colors, especially those close to each other in the color spectrum. Notice how balanced and beautiful this Ted Baker dress is:
The white background is a bed of pink and yellow flowers contrasted with green and red-brown leaves as well as some patches of gray. Combined together, they are a feast for the eyes.
If you are not yet very secure in styling flower patterns, there is no need to rush. Instead, you can start introducing flowers through accessories. You may incorporate a watch with a flowery dial or a pair of shoes with a creative flowery sole.
And don't discount bags that have depictions of flowers on them. Especially if they are discounted, like the one below:
And a little cautionary tale: stay away from black dresses with big roses. In most cases, they have a very grand vibe.