Gadgets To Help You Sleep and Get the Zzzz's You Need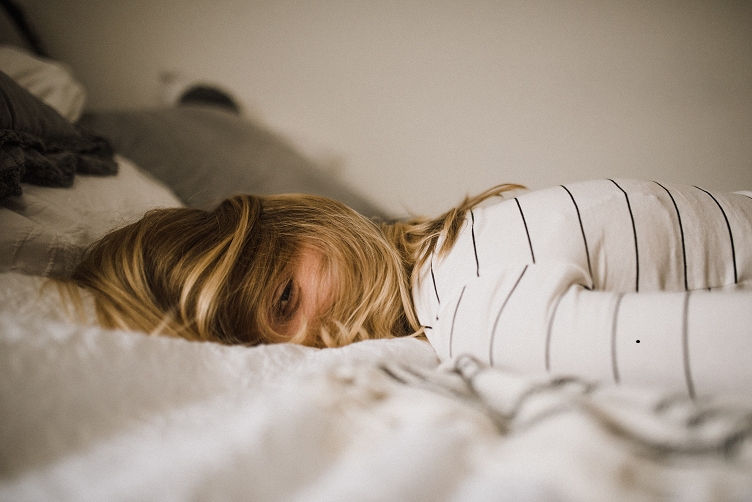 We all want to be well-rested, so it's only natural to want to look into the sleeping habits of successful people and copy their bedtime routines. But the quality of sleep can be just as important, if not more, than the amount of sleep you get, which is where the concept of "sleep hygiene" comes into play. 
So, LittlePinkTop made a list of gadgets below that might help you to improve the quality of your sleep and get the ZzZzZz's you need.
(Disclosure: As usual, if you buy something using our links, LittlePinkTop may earn a commission.)
Homedics TotalComfort® Deluxe Ultrasonic Humidifier
Mariah Carey is a big fan of humidifiers. In an interview with V Magazine, she confessed that she has 20 humidifiers around her bed, adding, "Basically, it's like sleeping in a steam room."
There is a reason Mariah is doing that – she is able to afford 20 humidifiers, firstly, but more relatably, using a humidifier can help keep your nasal passage and throat from drying out. This can improve breathing and help people sleep better.
The product selected above produces warm or cool mist and has 5 mist settings, in case you like to get really specific about your mist! The warm mist kills up to 99.9% of bacteria covering up to 533ft2. It has an automatic shut-off feature and includes 3 essential oil pads, 2 demineralization cartridges, and booklets to guide you through all that technology!
HyperCube Wireless Charging Station And Sleep Aid
This gadget will help you, your smartphone, Airpods, and smartwatch all wake up recharged. Say what? HyperCube can serve as a digital table clock, a charging station, an alarm, and a noise machine. It has five panels — three are dedicated to wireless charging, and two help "perform tasks that are regularly carried out before and after sleep."
It can even be used as a bedside lamp, reading light, or mood light. It comes with a built-in speaker and library of sleep sounds, so you can draw your relaxation from the forest, rain, or the ocean, instead of the growling raccoons fighting over a half-eaten Hot Pocket in your back alley dumpster (which is also a form of nature, by the way).
Sound Soother with Wireless Charger
The Sound Soother above also generates calming, natural white noise. It has a built-in timer that lets you choose 30, 60, or 90 minutes before the soother shuts off, "allowing you to drift peacefully to sleep." It is also very functional and has a built-in wireless charger, while the built-in Bluetooth speaker allows you to play music or podcasts wirelessly from your phone.
Brookstone Heated Sherpa Blanket
It's often recommended to take a hot shower or a bath before sleep as this can improve your mood, reduce stress, assist in quality sleep, and also relieve muscle pain. If you want to stay warm throughout the night, this heated sherpa blanket from Brookstone is not too light and not too heavy, is of high quality, and is very plush. 
Loftie Sleep Mask
If you have blackout curtains, great! If not, and you're not ready to invest in them, try sleep masks. According to Sleep Foundation, "darkness prompts the pineal gland to start producing melatonin and light causes that production to stop." So, if you live in a big city and can't avoid light pollution, at least wear a sleep mask.
The one above is made of silky, breathable material, which could be useful if you're trying to avoid imprinting lines from fabric. This comfort is achieved with "hidden eye cups and a triangle band connection," which are "specifically designed to alleviate pressure and fit comfortably on all head sizes."
And there you have it, 5 gadgets that might help you get adequate rest even as the news informs you about how the world is falling apart, which it honestly kind of is, actually. Uh-oh, now LittlePinkTop can't sleep either… does fashion work as a positive distraction for you, too?